#WorldEnvironmentDay – 5th June 2019
The theme for World Environment Day last year was to "Beat plastic pollution". Wet wipes cause blocked drains but more importantly, they are negatively affecting our environment. Did you aim to change your everyday lives to reduce the burden of plastic pollution? How did that go?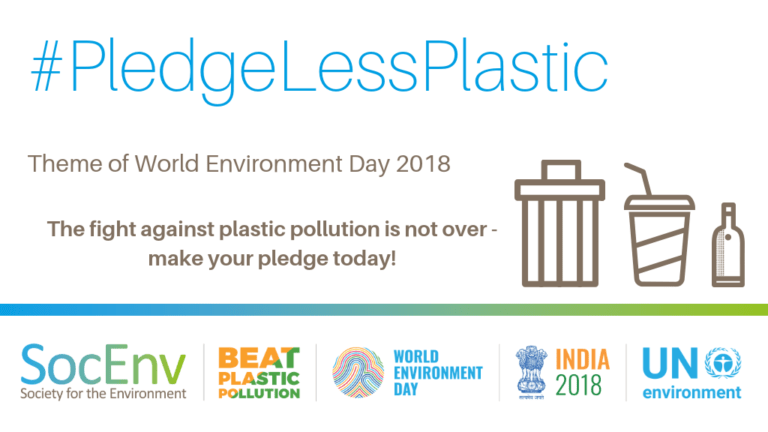 Did you know wet wipes are made from plastic? Most wet wipes are made with plastic resins such as polyester or polypropylene, therefore, they never fully biodegrade (causing blocked drains). Instead, they break into smaller pieces which then releases microscopic fibres into the environment. Flushing wipes is not only causing blocked drains, but they are affecting our environment. According to a recent study, pretty much all the words tap water contains plastic fibres, 83% came back with traces of plastic!!
Not a moment too soon – here's what you can scrape up in about an hour on the bank of the Thames @mcsuk @Thames21 #plasticpollution pic.twitter.com/ucVl5g1jwc

— SustainableFishCity (@FishCities) May 8, 2018
According to WRC, over 75% of all blocked drains is made up of wet wipes. BBC investigated last year and found that there were no wet wipes that were sold as flushable in the UK that had yet managed to pass the water industry's disintegration tests. To stop plastic pollution and blocked drains the 'Fine to Flush' standard has come to light. WRC has long been at the forefront of research into wet wipes and their impact on blocked drains and our environment and is proud to be the designated testing facility for all products wishing to gain 'Fine to Flush' certification.
A similar study by Water UK, in the UK there are approximately 300,000 blocked drains every year which cost the country £100 million – money which could be taken off bills or spent on improving services. Thousands of homeowners and businesses suffer flooding and drain repair caused by blocked drains every year in the UK, leading to high drainage bills and increased insurance costs.
Blocked drains and flooding also has a major impact on the environment. The research by Water UK shows that most blocked drains and drain repair could be avoided by wet wipes being disposed of properly rather than being flushed down toilets.
This year the theme for World Environment Day 2019 is #BeatAirPollution. To plant trees, clean up trash and to commute without polluting. Slogan: Be part of the solution, not part of the pollution. "Nobody is safe from this pollution, which comes from five main human sources. These sources spew out a range of substances including carbon monoxide, nitrogen dioxide, nitrogen oxide, ground-level ozone, particulate matter, sulphur dioxide, hydrocarbons, and lead–all of which are harmful to human health." Read more here.
How is West Yorkshire supporting World Environment Day?
Huddersfield
In Huddersfield, Kirklees Council has given support to its community to install solar panels on their homes and to improve isolation. This project created local jobs, put money back in people's pockets – check out European Committee of the Regions recent post on Kirklees Council here.
Leeds
As part of the World Environment Day, University of Leeds is hosting an event called "A Breath of Fresh Air – Together we can #BeatAirPollution" on the 11th June where you can find out more about the issues of air quality and how the UK and Leeds are driving initiatives to #beatairpollution.
The University of Leeds has also provided a case study called "Leeds Air Quality Living Lab" as involvement for World Environment Day.
IEMA is running a Webinar that will provide an overview of the legal controls that are currently applied to air quality in England focuses on cases such as Leeds Clean Air Zone.
Leeds White Rose Shopping Centre is celebrating World Environment Day on 5 June with the launch of completely free electric vehicle charging points at the centre. The electric vehicle charging points will be free for centre visitors to use while visiting Leeds White Rose.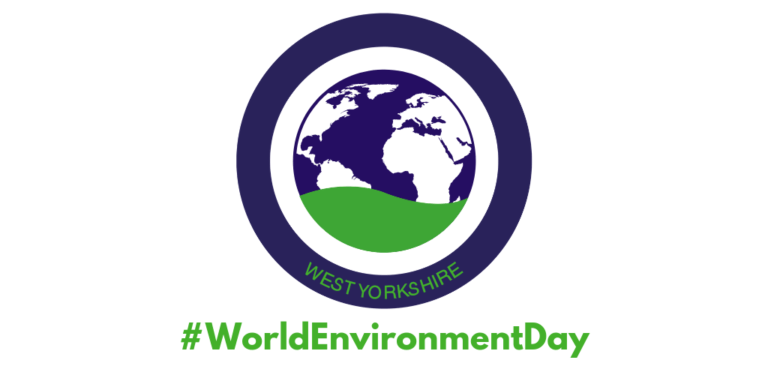 What can you do?
Let's help our environment by making sure we dispose of items correctly. No more flushing wet wipes down the toilet leading to blocked drains and polluted water. Let's stop using plastic materials as much as possible. Need a straw? Try out the new disposable paper options. Let's recycle our waste correctly! Solar power? YES! Every little help, let's work together to protect our environment.
Too late? Have you flushed those wipes?
If you find yourself stuck with blocked drains in Leeds, Bradford, Huddersfield and Wakefield, Metro Rod West Yorkshire can help!
As a professional drainage company, Metro Rod West Yorkshire have been unblocking and cleaning blocked drains, CCTV Surveys and drain repair for over 36 years!
All of Metro Rod West Yorkshire engineers across Leeds, Bradford, Huddersfield and Wakefield are highly trained with a van equipped with the most up to date equipment to clear any blocked drain that presents itself to us. We have specialist electro-mechanical machines that negotiate pipework with multiple bends to remove and clear the blocked drains leaving the pipe free flowing.
Regular maintenance can prevent blocked drains:
Don't forget about the drains! Prevent yourself from the pains of blocked drains. Metro Rod West Yorkshire can provide homeowners and businesses across Leeds, Bradford, Huddersfield and Wakefield with a CCTV survey that can prevent large expenses in the future or even set up a personalised pre-planned maintenance plan to keep your drains from damage and build-ups.
Blocked drains? Blocked toilet? Is your sink blocked? Blocked drains can be very persistent, and we know its stressful and hard to unblock drains yourselves. Metro Rod West Yorkshire is your local drainage experts across Leeds, Wakefield, Bradford and Huddersfield, so if you're facing a blocked drain give us a call as it is our job to safely and efficiently unblock drains.
View Our Certification
Construction Line
Safe Contractor
CHAS
Environment ISO 14001:2015
Quality ISO 9001:2015
H&S OHSAS 18001:2007
Achilles
Water Jetting Association

You can contact us to install grease traps, unblock blocked drains and provide drain repair, toilet unblocking, gutter cleaning or drain clearing. We also provide PPMs (Pre-planned Maintenance), CCTV Surveys, septic tank management and emergency tanker services. If you have blocked drains or are interested in drain repair or any of our other services, please see the Metro Rod Leeds, Bradford, Huddersfield and Wakefield cover below:
| | | |
| --- | --- | --- |
| Bingley | Horbury | Pontefract |
| Birstall | Huddersfield | Pudsey |
| Bradford | Ilkley | Queensbury |
| Castleford | Keighley | Settle |
| Dewsbury | Knottingley | Shipley |
| Driglington | Leeds | Skelmanthorpe |
| Glasshoughton | Liversedge | Skipton |
| Guiseley | Meltham | Slaithwaite |
| Halifax | Menston | South Elmsall |
| Haworth | Mirfield | Tadcaster |
| Heckmondwike | Morley | Tingley |
| Hemsworth | Normanton | Wakefield |
| Holmfirth | Ossett | Wetherby |
| Honley | Otley | Yeadon |
Our team of engineers can provide solutions for any given drainage problem. If you require assistance and need us to install grease traps, unblock blocked drains, then please contact Metro Rod West Yorkshire below.
Visit our website:
Metro Rod Leeds & Wakefield, Metro Rod Bradford & Huddersfield
Email us on [email protected]
Call us on 01484 844100.
Leave Us Some Feedback
At Metro Rod, we appreciate feedback from our customers so that we can continue to improve our services. If you have recently had drain repair or any other work carried out by Metro Rod West Yorkshire, please feel free to leave us a review on either the following: