We are fully committed to servicing all customers in the current circumstances. Our engineers are working hard 24/7 to support all domestic and commercial customers.
The cold and rainy days of autumn and winter are going to start to effect your drains, so here is some drain care tips to help you prepare.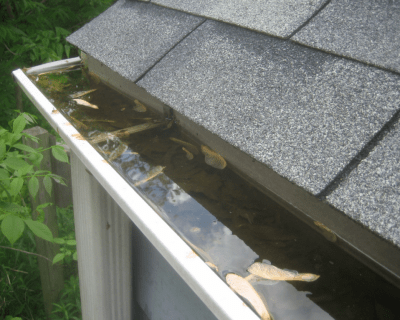 With the changing seasons comes more rain, wind and cold which can begin to effect your drains if you aren't careful. The more rain will be putting added strain on the drains as they need to drain and carry away more water then over the summer. This means you need to try and keep your drains as clear from blockages as possible. 
A very likely reason for blockages at this time of year is the leaves falling off trees, which can then become stuck in your drains. The clumps of soggy leaves will start to build up over time and may stop water from draining away, this is bad as it might mean the water begins to form large puddles and localised flooding which can be a big inconvenience. Here are some tips for things you can do to stop your drains becoming blocked.
Buy drain guards, they cover your drains and act like a sieve to allow water into the drains whilst catching debris like sticks and leaves which would block them. You do then have to remember to clear your drain guards so that they can continue to work.
Even though you can't stop the leaves from falling off trees you can try and keep them under control by regularly raking them up towards one side away from your drains. If you do this every couple of days it shouldn't take long and will hopefully make a difference.

 

If you have a wet-dry vacuum then you should be able to hoover up the leaves to clear any potential blockages.

 
Another problem you should be anticipating and preparing for is the potential that your pipes might freeze. When pipes and the water inside freeze as well, the ice will expand in the pipes and cause fractures. The problem also comes when it starts to thaw out as the melting ice will start to leak out of these new cracks and fractures. You should consider having the heating on regularly to keep them from freezing as well as buying foam insulation for the pipes you can reach. Prevention is far better than waiting and having to react to a problem as this will most likely be harder and more costly. 
If you have any drainage problems, whether it be due to leaves blocking drains, or leaking pipes then you don't need to worry as Metro Rod Mid Wales are the experts you will need for a reliable and quality solution. 
Metro Rod Mid Wales offer services from dealing with blocked drains, drain repair, CCTV surveys and septic tank maintenance. We believe in simple things and make sure we follow them through; available 24/7, professional, value for money service during and after the job and peace of mind in the fact that all our engineers are highly trained, DBS checked and fully insured.
Make sure you get in touch with us through any of the following:
Enquire through our website: https://www.metrorod.co.uk/local/mid-wales/
Get in touch with us via email: [email protected] 
Call us on 01938 554 050
We any drainage needs, we are the drainage experts. We look forward to hearing from you soon!