We are fully committed to servicing all customers in the current circumstances. Our engineers are working hard 24/7 to support all domestic and commercial customers.
If you need help unblocking a drain then don't worry because Metro Rod Bristol are fully equipped to provide a prompt and quality fix.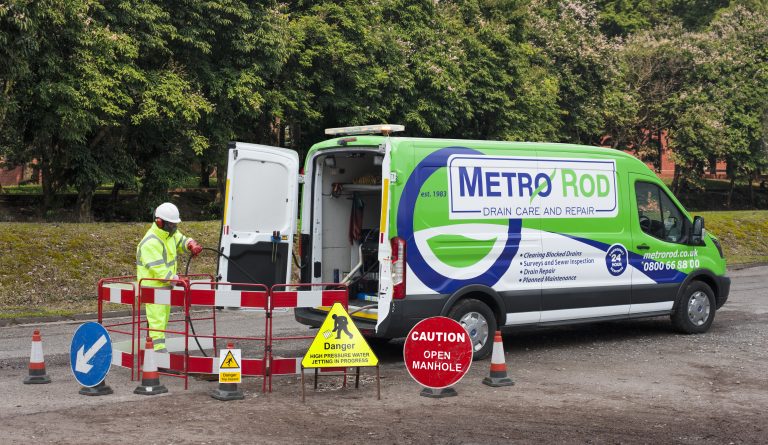 Whether you are a homeowner or a business a blocked drain causes nothing but hassle and problems. As experienced drain care specialists, at Metro Rod Bristol we have seen it all, from fat and grease build ups to blockages caused by wet wipes and plant debris. So we know exactly what to do and how to solve the problem quickly and efficiently when it comes to drain unblocking. 
We'll normally start by assessing the site before deciding the best route to take to complete your drain unblocking. We can do this by carrying out a CCTV survey which helps us locate and identify the cause of the blockage accurately, then allowing us to continue with the best solution for your drain unblocking. 
We offer a couple of services for unblocking drains which we will decide on after assessing the site. These include high-pressure water jetting and electro-mechanical cleaning.
High-pressure water jetting is the preferred method for unblocking drains as it provides a long-term solution to the problem. High pressure jetting works by propelling directly pressurised water towards the blockage within the confines of the drain. The force of the water breaks up the blockage into small pieces which can be flushed out of the drain.
Electro-mechanical cleaning is the process of using a motorised tool to rotate a cable or spring which is stored inside the tool. The engineer feeds the cable into the blocked drain and uses the tool to rotate the cable within the pipe. This effectively breaks up the large mass so that it can be easily pushed through the pipe or drain.
Around 80% of blockages are completely avoidable, caused by people flushing things like wet wipes, cotton wool and sanitary products down the toilet so its always good to remember the 3 Ps and only flush Poo, Pee and (toilet) Paper.
Metro Rod Bristol offer services across Bath, Bristol & Trowbridge, from dealing with blocked drains, drain repair, CCTV surveys and septic tank maintenance. We believe in simple things and make sure we follow them through; available 24/7, professional, value for money service during and after the job and peace of mind in the fact that all our engineers are highly trained, DBS checked and fully insured.
Make sure you get in touch with us through any of the following:
Enquire through our website: click here
Get in touch with us via email: [email protected]
Connect with us on LinkedIn: click here
Call us on 0808 208 2616
For any drainage needs, we are the drainage experts. We look forward to hearing from you soon!