We are fully committed to servicing all customers in the current circumstances. Our engineers are working hard 24/7 to support all domestic and commercial customers.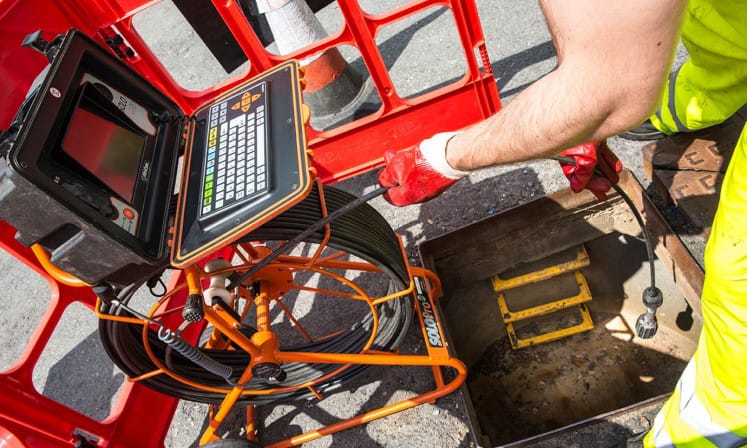 Metro Rod Cornwall's Homebuyers Drainage Surveys.
Going Underground?
Buying a home will be one of the biggest financial commitments a person will ever make. Location, size, condition, and kerb appeal are among the deciding factors that will tip the scales on a sale. Then comes mortgage applications, solicitors and survey's. One consideration that has until recently been overlooked is the question of "what's happening underground?".
Why Have a Drainage Survey?
Unless there are obvious signs of drainage problems (standing water, bad smells etc) the only way potential problems can be identified is by having a CCTV survey carried out. So, what could be going on with the drains and what problems could it lead to?
Potential Problems:
Displaced Joints
Root Damage
Vermin Infestation
Cracks
Material Breakdown
Questions on Ownership
Which Left Unchecked Could Lead To:
Slowed flow rate
Blockages
Collapse
Subsistence
Conflict on who is responsible for repairs
What's Involved?
A fully trained, qualified and insured engineer will visit the property to conduct a CCTV survey using our iTouch system. iTouch records video footage of every inch of pipework, and will also take still images of problems (or potential problems) identified. A detailed plan of the pipework is then prepared, along with a report on pipe conditions, materials, sizes, manhole locations and conditions, problem area's and recommendations. All this takes on average just a couple of hours and the full report and video can often be with you the same day.
What's The Cost?
Our homebuyer drainage surveys start at just £120 plus VAT. When you consider the cost and upheaval of potential repairs, our surveys not only offer peace of mind but excellent value for money. And remember, many insurance companies won't pick up the repair tab on new property purchases where a drainage survey has not been conducted. That is why so many people now consider a drainage survey as an essential component in the homebuying process.