We are fully committed to servicing all customers in the current circumstances. Our engineers are working hard 24/7 to support all domestic and commercial customers.
Flooding can be detrimental to you home or business if it catches you off guard. We hope you find this guide helpful to prepare for flooding.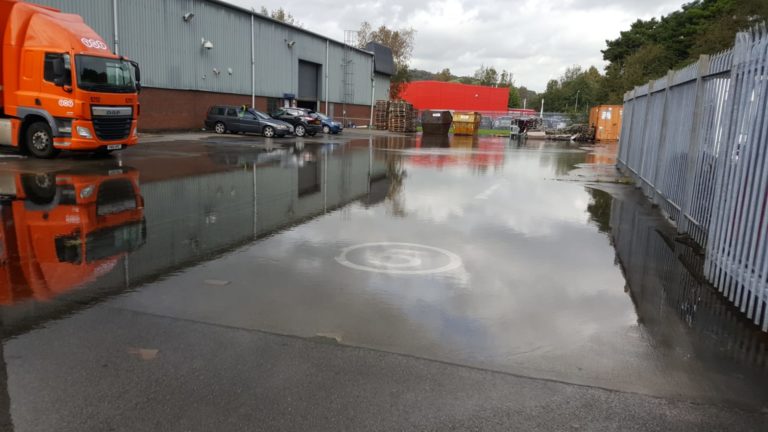 In case of potential flooding you will want your property to be protected, whether it's water coming in from the streets or directly from the pipes in your home. With this guide from Metro Rod Bristol you should feel more prepared to tackle the situation.
Before a Flood
No matter where you live it is always a good idea to know your local flood risk. Knowing if you are more likely to experience flooding can mean you are prepared and can protect your property. If you know you are at a greater risk of flooding, maybe you live near a river or lake that could overflow, then it is a good idea to have some sandbags ready to use. The sandbags can help keep the water out of your property by blocking the doors and windows.
Insurance is a big part of being prepared, by making sure you have good home and contents insurance you will be backed up in case anything goes wrong.
Surface Water Flooding
Heavy rainfall is the number 1 reason why we see surface water flooding. Around this time of year the chance of snow can also cause flooding as the snow and ice begins to melt. The flooding occurs when the water cannot drain away as it would normally due to the volume of water. The puddles and flooding that is created causes problems such as: 
Create a hazard which can become slippery on paved grounds or if moss begins to grow.

 

Cause structural problems to fences, buildings, sheds if subjected to prolonged water.

 

Damage your gardens, lawns and vegetation

 
As you can see the flooding can become a real issue and could cost you a fair amount of money in repairs if it gets really bad, so you'll want to avoid unnecessary flooding if possible.
Tips to Avoid Flooding
Clear out your drains – regularly check your drains to see if they are free from debris. Over autumn and winter leaves and debris will fall from the trees and make its way into the drains. This will clog them up and prevent water from draining away. Try to regularly clear them if it is safe to do so, or invest in drain guards to catch the debris before it gets into the drains.
Clear out your gutters – gutters throughout autumn and winter can become clogged with falling leaves which will block and prevent water from draining away. If they do become blocked then the gutters will fail at taking water away from your home and could make you more at risk of flooding. Metro Rod Bristol are able to help with this, we offer safe and successful gutter VACs to keep them well maintained.

 
Metro Rod Bristol offer services across Bath, Bristol & Trowbridge, from dealing with blocked drains, drain repair, CCTV surveys and septic tank maintenance. We believe in simple things and make sure we follow them through; available 24/7, professional, value for money service during and after the job and peace of mind in the fact that all our engineers are highly trained, DBS checked and fully insured.
Make sure you get in touch with us through any of the following:
Enquire through our website: click here
Get in touch with us via email: [email protected]
Connect with us on LinkedIn: click here
Call us on 0808 208 2616
For any drainage needs, we are the drainage experts. We look forward to hearing from you soon!