We are fully committed to servicing all customers in the current circumstances. Our engineers are working hard 24/7 to support all domestic and commercial customers.
In February 2020 we completed the build of our new, purpose-built premises in Saxilby and are delighted to announce that we were finalists in the LABC (Local Authority Building Control) Building Excellence Awards for the East Midlands region.
Featured in the Best Small Commerical Project category our new headquarters, Metro House, is a two-storey office with warehouse facilities.

About Metro House:
The building was delivered in partnership with West Lindsey District Council, Lincoln contractor Stirlin Developments and Scampton-based Castle Square Securities, creating a truly local supply chain. The finished building, occupying 5,000 sq ft, features a contemporary open plan and individual office spaces, facilities for staff welfare and training and a range of features which reduce our business' impact on the local environment, such as charging points for our electric vehicles.
At Metro Rod Hull, Lincolnshire & Peterborough, we wanted to ensure the office was constructed using modern materials and would be truly futureproofed for expansion, as we plan to create new jobs within the next year and into the future.
Our vision for the new depot was brilliantly brought to life by a collection of regional experts, who perfectly captured exactly what it is we need the building to deliver today, and into the future. It is down to their expert craftsmanship that we now have such a wonderful premise, which the entire Metro Rod Lincoln team is proud of, and which we are confident will welcome swathes of Lincolnshire talent into the commercial drainage industry for years to come.
We are extremely pleased that such a renowned awarding body has recognised our new facility for what it is – a truly special building within Lincoln.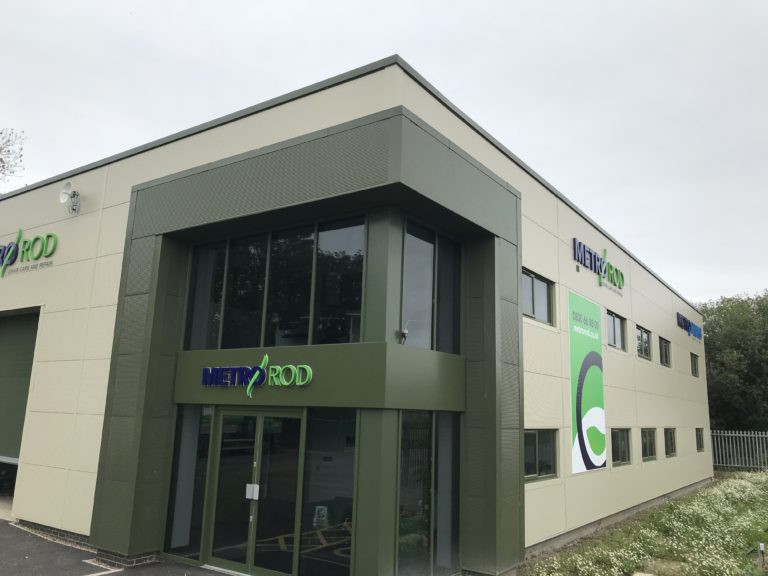 For more information about Metro Rod and our drainage, plumbing and pump services, give us a call on 01482 810013 or email [email protected].