We are fully committed to servicing all customers in the current circumstances. Our engineers are working hard 24/7 to support all domestic and commercial customers.
Metro Rod Bedford, Milton Keynes, Luton & Watford Open Day.
Last week Metro Rod Bedford held an exciting open day, where we showcased the latest equipment and explained all of our services to those who attended.
Here are a few photos from the day for those of you who couldn't attend, with a brief note about each one, telling you what is being demonstrated. As you'll see, it's not all about unblocking drains and CCTV surveys these days. There's a whole lot more that Metro Rod Bedford can offer, including the latest equipment to map your drainage assets and professionally clear any blockages you may have.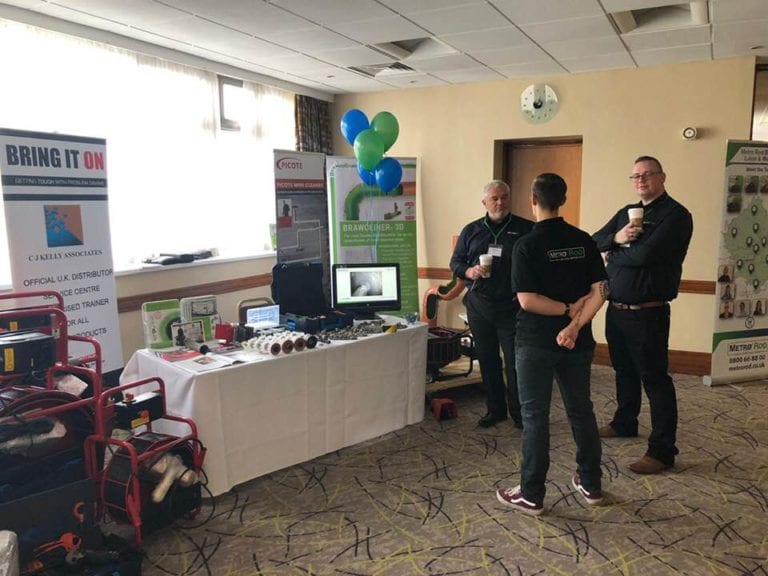 Martyn Kelly from CJ Kelly Associates explains the benefits of the Picote system, used by Metro Rod Bedford.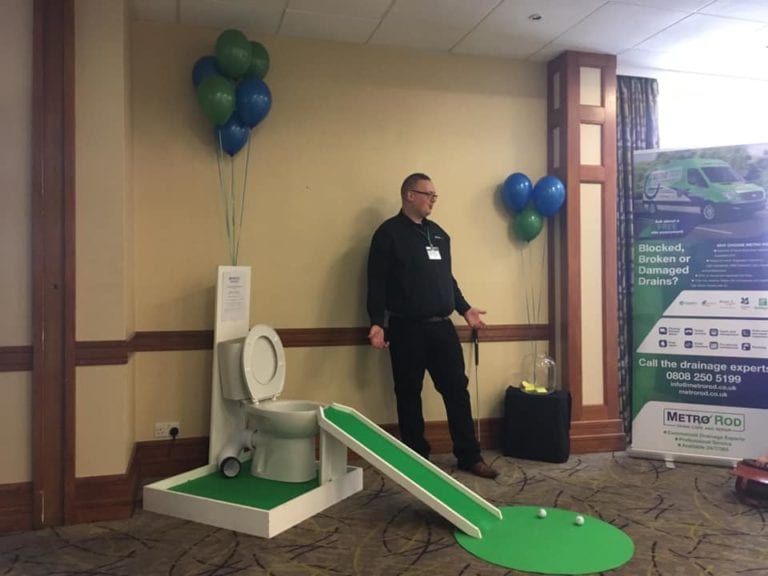 Ashley Hall – our Commercial Manager explains the 'Hole in One' rules…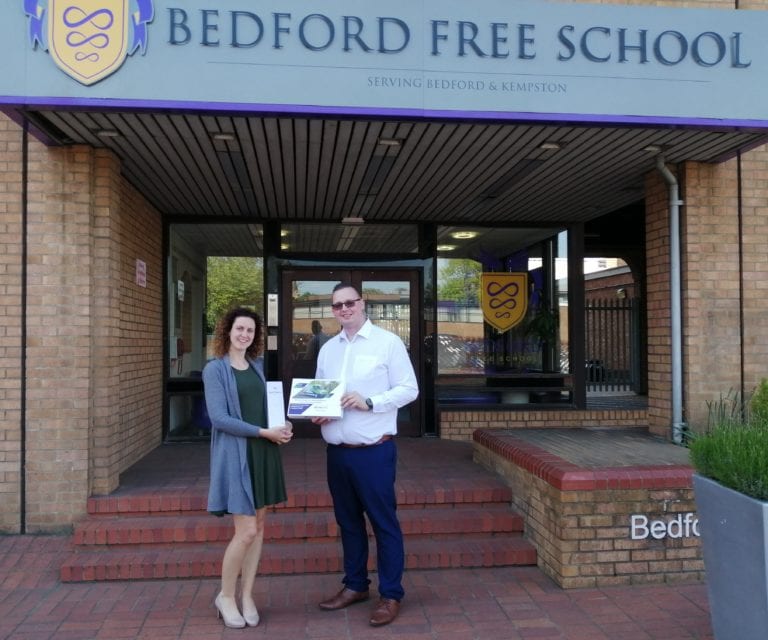 And the WINNER is Lucy Taylor from Bedford Free School and here she is just this morning receiving her FIRST prize – TWO tickets to a Saracens home game of her choice and a bottle of Fizz! Well done Lucy!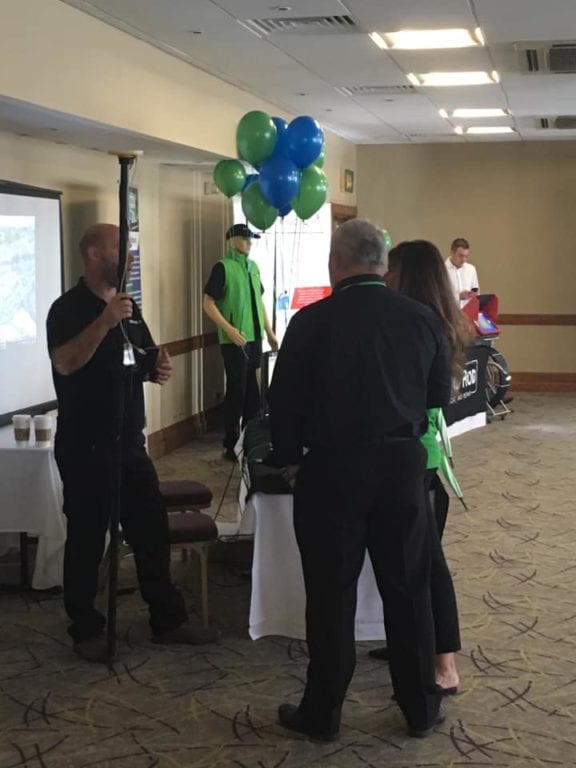 Asset Management explained by Matt Mulheron from Metro Rod's Head Office.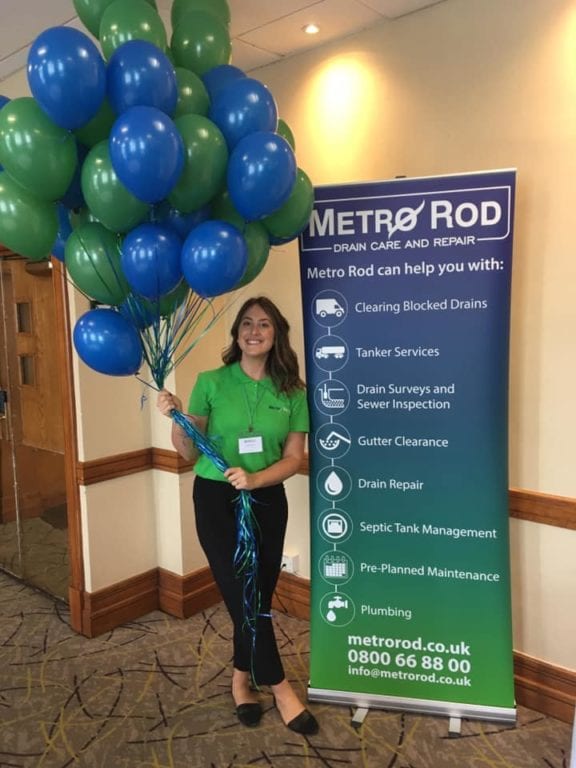 The welcoming smile of Charlotte, Metro Rod Bedford's Office Manager.
Please call us if you'd like one of us to come and visit your work premises to take you through the presentations we shared on the day, and our Commercial Manager, Ashley Hall will be more  than happy to visit you… (he'll even bring along one of our goodie bags if you ask nicely)! Ashley can be contacted on 07508 534329 and will be able to discuss your needs with you, suggesting ways that Metro Rod can help you save money on drainage solutions. We don't just unblock drains, we also offer CCTV drainage surveys and can clear your gutters. For larger commercial jobs, Metro Rod Bedford can attend your property with our newly purchased tanker.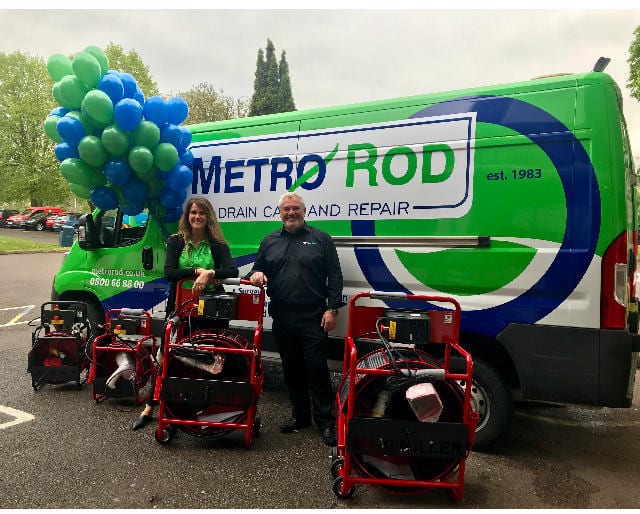 A final thank you from Ashley and Tracy Waller (above), franchise owners of Metro Rod Bedford, for everyone who attended and made the day such a success.
Contact us if you have any drainage or plumbing requirements and we will have an expert engineer with you as soon as possible, day or night.
If you require our services, Metro Rod Bedford and Milton Keynes can; unblock toilets and drains, carry out CCTV surveys, empty septic tanks, unblock sinks, vac your gutters and even remove graffiti!
We offer a whole host of drainage and emergency plumbing services, if you are unsure of the issue or how to resolve it, contact us here at Metro Rod Bedford and Milton Keynes in one of the following ways:
Give us a call 01582 666543 between 8am and 5pm
Or FREEPHONE 0800 668800 anytime.
Email us: [email protected]
Visit our websites:
Metro Rod Bedford and Milton Keynes