We are fully committed to servicing all customers in the current circumstances. Our engineers are working hard 24/7 to support all domestic and commercial customers.
Metro Rod North London Buy two New Picote Machines, Continuing Their Investment In New Drainage Technology
Metro Rod North London are excited to announce that we have invested in, not one but two new Picote machines! Director Danny Malone and Metro Rod Engineer of the Year 2019, Alan, had the pleasure of going to collect the two machines from CJ Kelly International and spending some time with their Director Martyn Kelly.
As you can imagine, Danny, Alan and Martyn had a great time checking out the two machines and talking through their uses. Here they are below, with the two new Picote machines: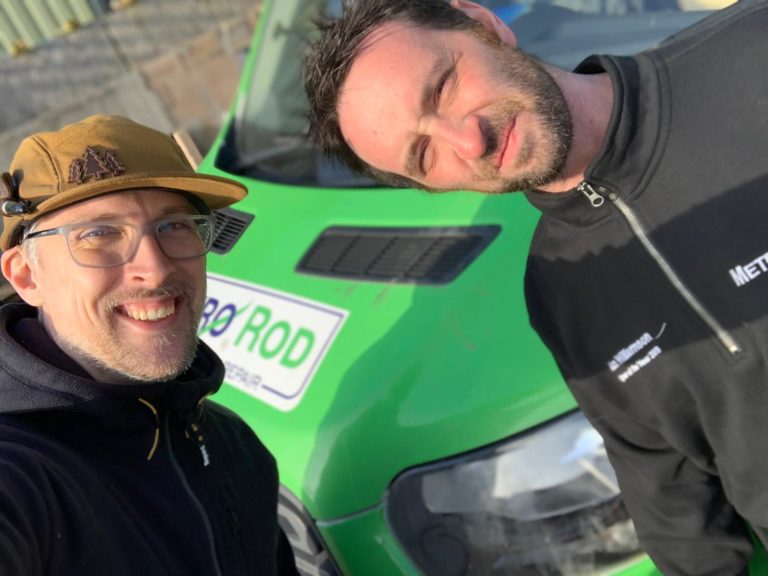 Danny Malone, Director of Metro Rod North London, had  this to say: "This is a great step for our business. This new technology will bring efficiency, safety and above all, allow us to deliver an excellent service to our clients. We are overjoyed with our investment and can't wait for our engineers to try these beauties out!"
Martyn Kelly, Director of CJ Kelly International, said this: "What a great morning, handing over two new machines to Daniel and Alan from Metro Rod London North. In all honesty, I was a bit star struck to meet Alan Metro Rods engineer of the year 2019. I think I managed to keep my cool though. I have no doubt that these machines will allow Metro Rod London North to take the next step in their business evolution. Truly excited for them!"
Investing in the best technology available on the market is important within the drainage industry, as it allows us complete jobs more efficiently, take on additional jobs and service our clients better. These two new Picote machines means that we can do exactly that. The two Picote machines we have bought are:
The Picote Mini Cleaner provides Metro Rod North London with a high-speed option for cleaning, descaling and blockage removal in various types of pipe. It has been specifically designed for P-trap, U-bends and small size pipes with multiple 90 degree bends. This new innovative technology means that our engineers can provide a highly efficient "high-speed" clean with a focus on safety and amazing performance.
The new Super Midi Miller replaces the older a Midi Miller with powerful upgrades for drain cleaning and reinstatements. The new Midi has an electric safety clutch and comes with the same powerful control box as Picote's Maxi Miller and Maxi Power+ have. In addition to increased efficiency and safety, the Midi now has a 20m range with the option of adding a 10m extension, meaning this machine goes further in distance, efficiency & safety!
Metro Rod North London offer services across Tottenham, Highbury, Hamstead, Barnet, Enfield and surrounding areas. Dealing with blocked drains, drain repair, CCTV surveys and septic tank maintenance. We believe in simple things and make sure we follow them through; available 24/7, professional, value for money service during and after the job and peace of mind in the fact that all our engineers are highly trained, DBS checked and fully insured.
Make sure you get in touch with us through any of the following:
Enquire through our website: click here
Get in touch with us via email: [email protected]
Connect with us on LinkedIn: click here
Call us on 0808 208 2634