We are fully committed to servicing all customers in the current circumstances. Our engineers are working hard 24/7 to support all domestic and commercial customers.
Metro Rod West Yorkshire Getting Into The Christmas Spirit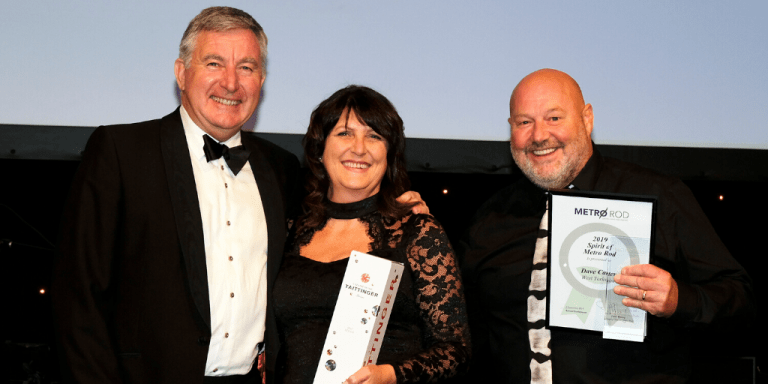 Christmas and New Year are approaching fast, after being presented the 2019 Spirit of Metro Rod Award, Metro Rod West Yorkshire is getting into the Christmas spirit. In the spirit of giving back, we are kicking off our Christmas with a spot of Christmas fundraising.
Raising money for Save The Children with #ChristmasJumperDay
We are taking part in #ChristmasJumperDay on the 13th December to raise money for Save The Children UK. Due to fabulous technology these days, we have been able to register our very own team text code. "TEAMMETROROD" can be texted to 70050 by anybody from now up to the 13th December. Each text received will donate £2 to Save The Children UK. We will be taking part in this day by wearing our very own festive jumpers and texting the number as many times as we like throughout the day.
Save the Children UK support children to learn and grow across 100 countries around the world (Africa, Asia, Europe, Middle East, South & Central America and the UK). The charity is constantly finding new ways to reach children fighting to survive and rebuild their lives with emergency funds and crisis appeals. You can find all the information you need on their website: https://www.savethechildren.org.uk/ 

The number of people using food banks across the UK has risen from tens of thousands to millions since 2010.
With food poverty on the rise over the years, we want to help those who find themselves in a financial crisis this Christmas. It can happen to anybody. People can end up facing challenges such as homelessness, job loss, eviction, debt and much more meaning there will always be somebody who may need support.
The Welcome Centre provide those less fortunate with food packs that contain enough food for 7 days. You can find out more about their crisis packs here. We have been holding a food bank at our Huddersfield based office. The Welcome Centre gave out the equivalent of 239,611 meals to people in need last year and the drainage experts aim to donate a substantial amount to help. Local businesses have been contacted to join in and drop off any donations so that more food can be collected.  The final total will be donated to the food bank on 6th December 2019. If you want to donate to the collection but are unable to make it to the Metro Rod West Yorkshire office, you can arrange a pickup by calling 01484 213319.
Christmas is the busiest times of the year for a substantial amount of businesses.
We know that your businesses are very important to you and for some, business over Christmas is the busiest times of the year. Unfortunately, with Christmas comes Winter and with Winter comes frost, ice and snow – all of which can cause damage to our drains, which can then lead to damage to your business. The blocked drains experts are an emergency service that works 24/7, 365 days a year. Whether it's in rain or snow, Christmas Day or New Year's Eve we are readily available for any emergency.
You can prevent many drainage emergencies with well-maintainted drains. Frequent drain cleaning will help prevent the build-up of any fatbergs and blockages before it becomes an expensive emergency. Businesses such as restaurant, pubs and hotels get very busy over the Christmas period causing a heavy strain on drainage systems. We can arrange for one of our engineers to provide drain cleaning, grease trap maintenance, septic tank emptying and more, ready for Christmas and The New Year.
Our Christmas schedule and prices are now available, just call 01484 213319 to receive one or you can contact us via our contact form at Metro Rod West Yorkshire
Looking for a new start as a drainage engineer? Check out our newest job vacancy here.
If you'd like more information on what we can do for you, and you're in the Yorkshire area, visit the Metro Rod West Yorkshire page to get in touch with our friendly team.