We are fully committed to servicing all customers in the current circumstances. Our engineers are working hard 24/7 to support all domestic and commercial customers.
Here at Metro Rod in Liverpool we are proud to welcome two new members of staff to our team…
Over the past few years we have really grown here at Metro Rod.  Just 3 years ago our team was as below;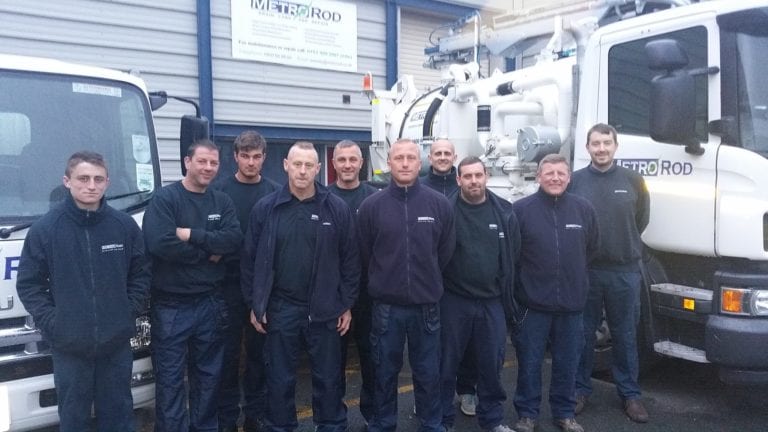 and we are proud to have just welcomed our 24th and 25th members of staff onto the Metro Rod Liverpool team!
Meet Alex!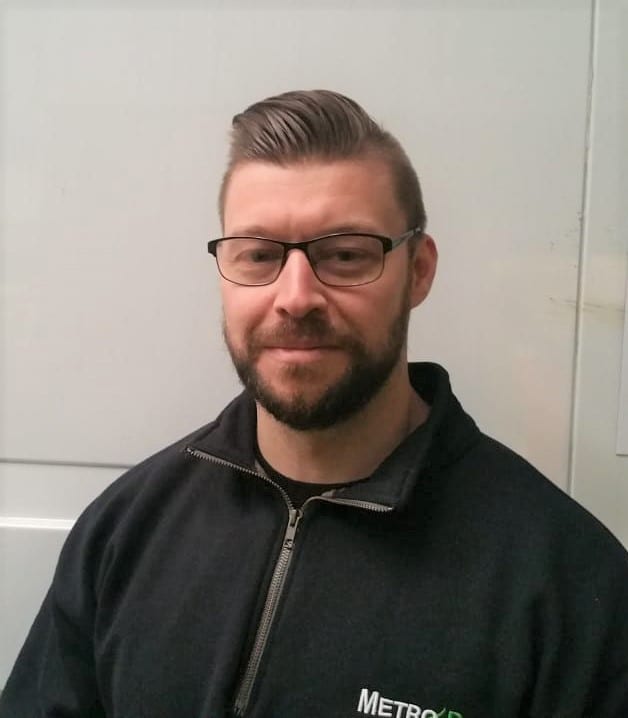 Alex has joined us at Metro Rod Liverpool as a General Operative but his aim is to quickly progress to being a fully fledged Drainage Engineer.  He is currently having training with Nigel (our dedicated training manager) and learning the 'ins and outs' of the drainage trade.  Alex has an interesting background, he has joined us from a nursing background and after meeting with Metro Rod operatives in the hospital setting where he was working he learned more about the drainage jobs that Metro Rod carry out for that hospital.  He saw the satisfaction that our engineers get from doing a good job and so enquired as to whether there were any openings for him and the rest is, as they say, history!
Alex says "The operatives that visited the hospital from Metro Rod were always friendly, professional and efficient and this really appealed to me.  The operatives told me about the General Operative role that Metro Rod offer and how they will train you to become a drainage engineer and this also appealed to me!  Before I worked in the hospital setting I did carry out manual work and the physical side of working for Metro Rod as well as the progression that they offer and the satisfaction of encountering a badly blocked drain or toilet and fixing it, making the customer happy is brilliant – it sounds daft to say but it's a great atmosphere to work in and the job satisfaction is immense!"
Alex is learning quickly and is showing great promise. We love having him on our team!
Meet Matty!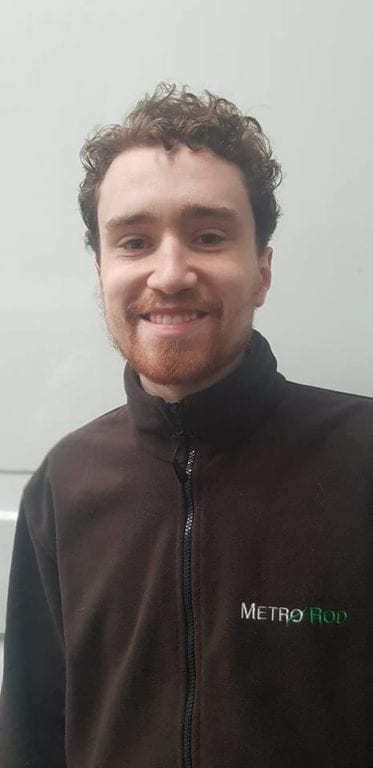 Matty (another Pardoe would you believe!) has been brought in to provide Technical Assistance and support to our busy office environment.  Working from the Metro Rod Liverpool base in Bootle, Matty is quickly picking up what is required from him in the office, including writing and sending quotes, answering customer queries, receiving and processing job cards from engineers in addition to any other general tasks that may be required of him.
Prior to working for Metro Rod Matty has had a variety of roles, mainly based around Customer Services and retail roles.
Matty states "Metro Rod Liverpool is my uncle's company and in the family we can all see the passion that he has for the company.  When I heard that he was looking for office staff I immediately put myself forward for the role, I understand the importance of customer service to a company like Metro Rod and I am pleased to be here.  Although I am not yet fully up to speed with all of the drainage knowledge and terms I am quickly learning through the training programme that I am on in the office and have really enjoyed my first week here."
Matty has had a great first week with us and is learning what the job entails really quickly, we are really glad to have him here!
Metro Rod Liverpool continues to grow!
As we bring in new staff our capacity for works increases too and this year so far we have signed up on several large new contracts to provide 24/7 reactive and planned drainage services to a variety of clients.  These new clients include FM companies, Housing Associations, Schools and Retail sites.  We are proud of this achievement.  As our company grows our reputation does too!
If you are a home owner, site manager, FM manager, caretaker, landlord, construction manager, quantity surveyor or oversee drainage in any way, shape or form then we here at Metro Rod would love the opportunity to speak with you about the service that you are currently receiving from your incumbent drainage supplier and to see if we can do anything any differently for you.  The services that we provide include;
Toilet, sink, urinal and shower unblocking.
Grease trap or interceptor emptying.
High Pressure Water jetting to clean or clear drains of any size.
CCTV Surveys of new or existing sites, to ascertain condition of drainage.
Drain repair – either via an excavation or by lining or patching in-situ.
Graffiti Removal
Pre Planned Preventative Maintenance.
Specialist Robotic Cutting Services.
If you have any of these requirements in the Liverpool, Warrington, Runcorn, Widnes, Skelmersdale or St Helens areas then please let us know, we would love the opportunity to speak with you (completely without obligation of course) and see if you would be interested in Metro Rod's professional, efficient drain services.
You can contact us by;
If you need us get in touch, we're operational 24/7 and all calls direct to us are answered by an on experienced call manager.