We are fully committed to servicing all customers in the current circumstances. Our engineers are working hard 24/7 to support all domestic and commercial customers.
There are many reasons why you may need a drain repair it could be due to the fact the drains are deteriorating, a serious fracture, cracks or roots. Our expert engineers will find the source of the issue by doing a CCTV survey. We take pride in our work offering the best and most effective solutions to suit your drain problem and all of our techniques we currently use for patch repairs are approved by the local Water Authorities and the Water Research Centre (WRC).
We offer a long term fix with a no dig repair which as the name suggests the repair does not require excavations and instead incorporate various lining techniques which makes the result speedy and reliable that won't break the bank.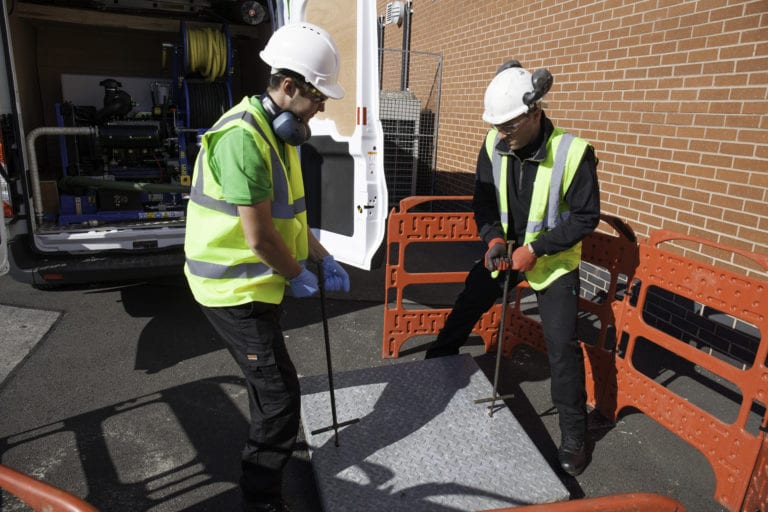 The options depend on the application but all involve inserting a liner into a drain which is saturated with resin, the liner is then moved into the correct position and inflated to give a watertight repair by effectively making a thin strong layer inside of the existing drain. When the cure time has passed the means of inflating the repair is removed to restore to full drain function.
What LSRs do we offer?
Patch Liners – This localised repair offers a cost-effective solution to fix individual defects within a drain or sewer.
Ambient Cured Lining – Ambient cured lining consists of the full or partial lining of sewers or drains to cover multiple defects.
Heat Cured Lining – This is like Ambient cured lining; however, Heat Cured Lining is predominantly used for larger diameter pipes or where an increased resistance to chemical attack is required.
Excavation – If we have to excavate, due to the severity of the problem, then we guarantee to make as little mess as possible. Excavation is a traditional method of drain repair and to rectify collapsed drains. We fully understand what an inconvenience it could be to you and so we promise to excavate and restore as quickly and efficiently as possible!
We cover Bristol, Bath, Chippenham, Devizes, Malmesbury, Midsomer Norton, Radstock, Glastonbury, Bridgwater and Taunton, Trowbridge and Warminster and everything in between. So if you have a blocked drain or a cracked pipe and would like more information you can visit our website if you would like to like to book in for a FREE site assessment with our technical engineer call us on 01225 344511 or email [email protected]
To keep up to date with all of our latest news follow us on Twitter, Instagram, Facebook, and LinkedIn