With Your Restaurant Fully Opening Back Up Monday, Make Sure Your Drains Don't Get In Your Way! 
With restaurants and pubs fully opening back up you want to make sure your drainages are all clear, with no interrupting your business from fully opening its doors. Metro Rod Offer a 24 hour service operating  7 days a week. Our local trained engineers are available for all your drainage and plumbing needs. The solution to your drainage and plumbing issues are only a phone call away! Booking a CCTV Survey with us, you will have peace of mind knowing that any drainage issue will be fixed. Our CCTV drain surveys work by feeding a specially designed camera down the drain in order to carry out the inspection. The CCTV camera sends live footage to a screen that our engineers use to examine the drain. Based on the visual data, our engineers can provide instant feedback and recommendations on the next steps. Once the analysis has been completed, we share the report along with the recorded video of the drain and a full set of recommendations. To help get businesses back up and running Metro Rod West Essex are offering some simple drain care and maintenance. This will check the condition of your drains to help ensure that you don't encounter any unnecessary problems.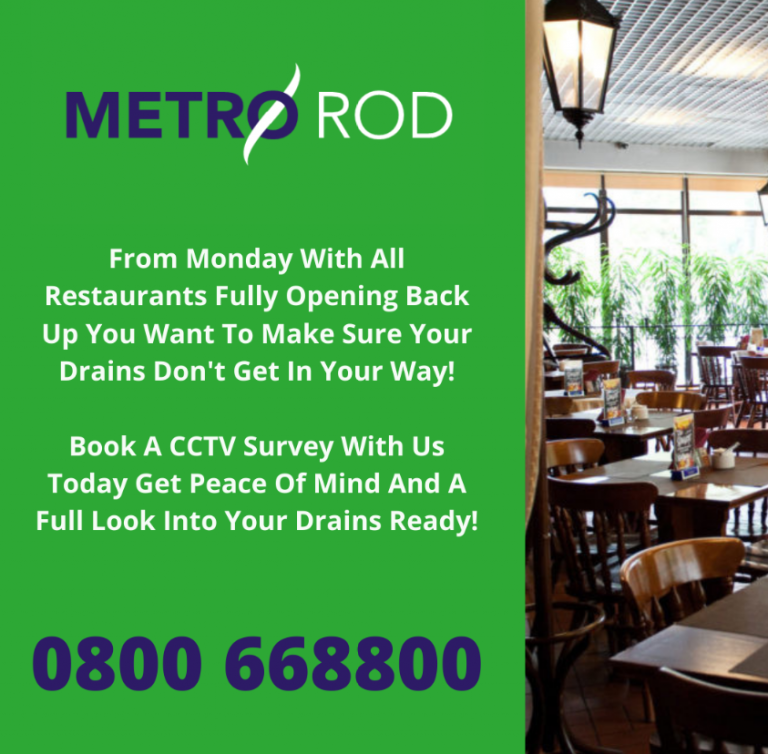 Metro Rod West Essex Are Here For You 24/7/365! Rain, Snow or Sunshine, Whenever You Need Us, We Can Be There!
Metro Rod Offers a 24 hours a day 7 days a week for all your drainage and plumbing needs, do you have a blocked sink? water backing up in your sink? blocked toilet? Cracked pipes? water or sewage backing up in your bath? will be there day or night give us a call now on 24 hour phone line 0800 66880 or give us at West Essex Metro Rod a direct call on 01371878448. Metro Rod will be there, with our friendly high rated services.
We have many services available to all the customers through all off West Essex, if you need any of the following services call us now on 0800 668800
Our friendly fully trained engineers top priority's are to keep our costumers safe when on site, why still getting there job done quickly and efficiently. We are working with you to keep you and our staff safe during these difficult times.
Metro Rod West Essex offer services across Harlow, Epping, Chigwell, Lowton, Ilford, Bishop Stortford  and surrounding areas. Dealing with blocked drains, drain repair, CCTV surveys and septic tank maintenance. We believe in simple things and make sure we follow them through; available 24/7, professional, value for money service during and after the job and peace of mind in the fact that all our engineers are highly trained, DBS checked and fully insured.
Make sure you get in touch with us through any of the following:
Enquire through our website: click here
Get in touch with us via email: [email protected]
Call us on 01371 878 448
For any drainage needs, we are the drainage experts. We look forward to hearing from you soon!