We are fully committed to servicing all customers in the current circumstances. Our engineers are working hard 24/7 to support all domestic and commercial customers.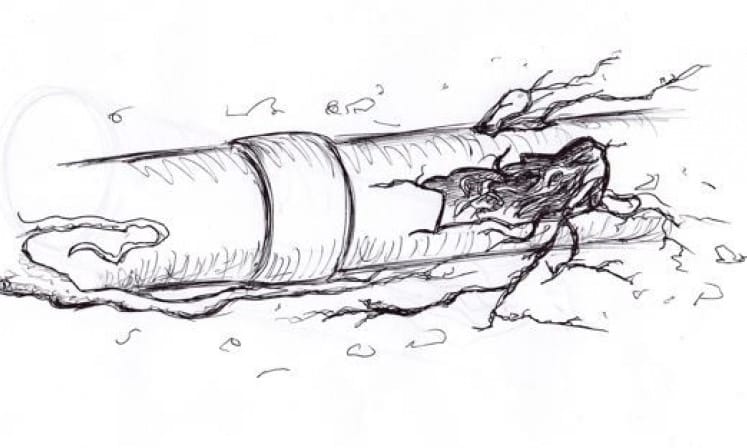 Do you need to cut down trees planted near your drains? Not necessarily!
Your drains are an excellent source of underground water for thirsty tree roots. In no time at all one tiny shoot can infiltrate your drains and erupt into a tangled mass of roots, damaging the pipework and causing endless blockages. All it takes is a small crack in the pipes or maybe a slightly displaced joint; both things can that occur in any drainage system over time, although the older the drains the greater the chance of little faults in the line.
So, what can you do about this?
Well, we have the solution for you!
We can use our CCTV cameras to check the drains from the inside to confirm that roots have broken into your drains and set up home there. For most roots, we have specialist cutting tools that we can affix to our high pressure water jetting nozzles, and the rotating blades, combined with the force of the water will break up and dislodge the roots, that we can then remove.
So, that will take care of the current invasion of roots.
Once the roots are out of the drains we can further inspect them for damage. For the majority of root caused damage we can install a localised structural repair, which will cover over the breaks or cracks and prevent the tree roots from breaking in again. For more severe damage we can excavate the affected section of pipe and replace it securely.
If you believe you have a tree on your property that has rogue roots, give us a call on 01869 277702 or email [email protected] and we can help you save both your drains and your trees!