October is just around the corner which means the bad weather and falling leaves are as well, but what does this mean for your drains?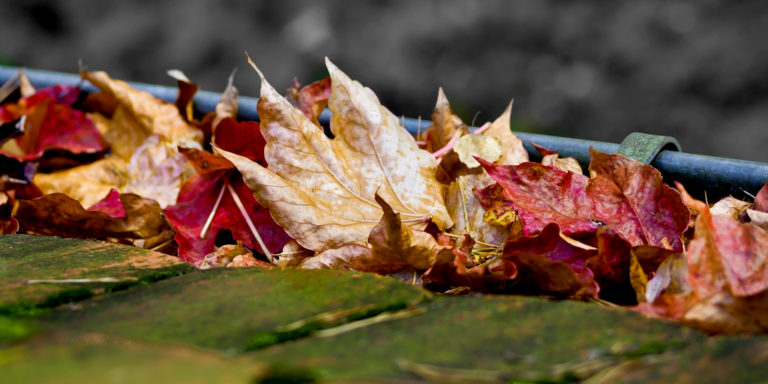 Now we are in autumn there are a lot of seasonal changes taking place including leaves falling off trees and more rainy days. This can have some negative consequences for your drains and gutters which can become quite annoying if they interrupt your day to day life. 
When leaves are falling off trees they can end up all over the place including your gutters and drains. When this happens they can build up and start to clog up meaning you are at risk of localised flooding or maybe even damage if the water cannot drain away. 
When it comes to gutters on your house it can be quite dangerous to clear any leaves yourself as you'll have to use a ladder and the ground may be wet and slippery, a disaster waiting to happen. But fortunately for you, Metro Rod Glasgow offer Gutter VACs which means you don't need to danger yourself. Instead we have the equipment that allows us to stay on the ground and still clear all the leaves out from your gutters. Thanks to the small camera attached to our equipment that lets the engineer check they have removed all the leaves. If you think you would benefit from Gutter VACs then get in contact with us today to find out more.
In regards to leaves getting into your drains there are is a couple of things you can do to reduce the chance of blockages. 
Purchase Drain Guards – a drain guard is a convenient attachment that goes over your drains and doesn't allow anything other than water to go in. It basically acts as a big sieve catching all the debris that would end up blocking your drains. You can then easily clear the guards and dispose of the debris in a more suitable manner. However, if you don't remember to clear out the guards you may risk flooding on top of the drain and the soggy leaves will eventually prevent water draining away.

 

Check your drains regularly – every few mornings it's a good idea to go and check your drains for any foliage that may have gotten into them. If possible you could put on some rubber gloves and reach in to remove any leaves or twigs that might be clogging up your drain. By doing this regularly you will make it easier for yourself to manage and prevent big blockages.

 
Metro Rod Glasgow offer services from dealing with blocked drains, drain repair, CCTV surveys and septic tank maintenance. We believe in simple things and make sure we follow them through; available 24/7, professional, value for money service during and after the job and peace of mind in the fact that all our engineers are highly trained, DBS checked and fully insured.
Make sure you get in touch with us through any of the following:
Enquire through our website: https://www.metrorod.co.uk/local/glasgow/
Get in touch with us via email: [email protected] 
Call us on 0808 208 2627
We any drainage needs, we are the drainage experts. We look forward to hearing from you soon!