We are fully committed to servicing all customers in the current circumstances. Our engineers are working hard 24/7 to support all domestic and commercial customers.
Lets get in the Halloween mood and tell you about some of the scary things that have been found in drains.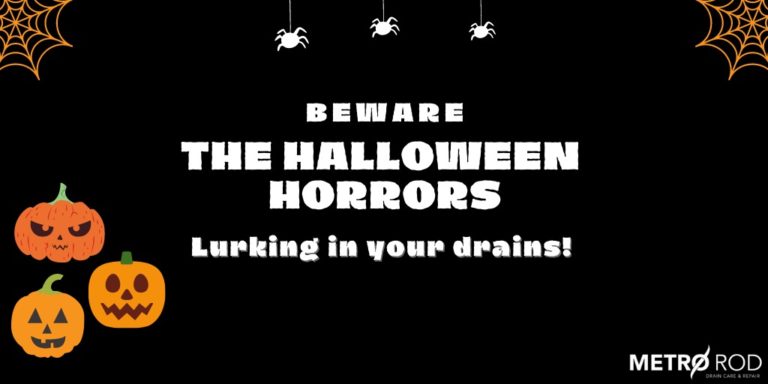 Halloween is all about the scary things in life, so what does this have to do with drains? While most of the time there are pretty normal reasons for drainage problems, there are rare occasions where drainage and sewage engineers have come across some weird and wonderful things down in the drains. Metro Rod Cumbria want to tell you about some of our favourite finds.
#1 Giant Fatberg
Fatbergs are pretty common causes of a blocked drain in most homes, but did you know they can grow to as big as two double decker buses? In 2017, London, a fatberg was found to be 250 metres long, weighing as much as 19 African elephants, rotting away in the sewers. Under the city, hard-to-flush items such as wet wipes, nappies had become stuck and solidified into one great big mass that was blocking the sewers. Coming across a fatberg this big is not something for those with a weak stomach.
#2 A Sewer Monster
In 2009, a video of a pink, pulsating mass in a North Carolina sewer went viral, with people believing that it was some sort of alien monster. Luckily it was later identified to be a colony of Tubifex Worms, that had somehow made their home in the sewers.
#3 Piranhas
In Shropshire, Severn Trent Water were sent to investigate reports of a strange fishy smell coming from the sewers. They found a number of large of Piranha fish in the drains after a resident had been flushing the fish away. Piranhas are a strange fish to keep as a pet and not the kind of thing that is normally found in drains, it was made even more surprising by the fact the fish measured about 10 inches long which would have made them hard to flush.
#4 Gold
This one might not be scary but it is certainly exciting – there has been estimates of about 1 million dollars of precious materials washed down the drain each year. Most of this will be due to jewellery and rings being lost down the drains making it very hard to ever recover them again. So unfortunately there may be small fortune lying at the bottom of our drains and sewers that no one will ever find.
Metro Rod Cumbria offer services from dealing with blocked drains, drain repair, CCTV surveys and septic tank maintenance. We believe in simple things and make sure we follow them through; available 24/7, professional, value for money service during and after the job and peace of mind in the fact that all our engineers are highly trained, DBS checked and fully insured.
Make sure you get in touch with us through any of the following:
Enquire through our website: https://www.metrorod.co.uk/local/cumbria/
Get in touch with us via email: [email protected] 
Call us on 01228 648050
We any drainage needs, we are the drainage experts. We look forward to hearing from you soon!