We are fully committed to servicing all customers in the current circumstances. Our engineers are working hard 24/7 to support all domestic and commercial customers.
When there is damage to your drainage system you'll want to know who is responsible for fixing it and whether it will be covered by your home insurance.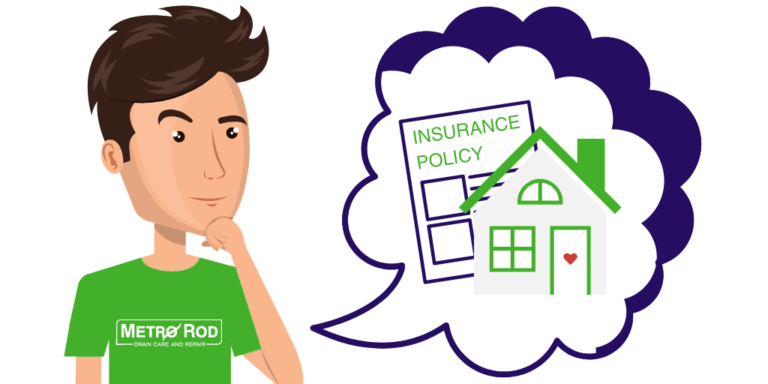 Metro Rod Aberdeen have put together this rough guide which will hopefully answer any questions you may have about drain repairs and responsibility. So whether its a broken sewer pipe, blocked toilet or you have a leak you'll have a fair idea on who is responsible. 
What are you responsible for?
The law changed in 2011 which made water companies now responsible for the maintenance of shared 'private' drains. The means that you are only responsible for your own drains within the property line. This includes the drains that take wastewater away from your house. If you think you need drain repairs or help unblocking these drains then call Metro Rod Aberdeen for more help and information on our drain repair and maintenance services.
If we carry out an inspection to locate the problem and we find that it is in the sewer system, then this falls under the water company's responsibility, as sewers are publicly owned. Therefore you will not be responsible for the damage or repair.
Are drain repairs and drain maintenance covered by insurance?
Most of us know what a pain dealing with insurance companies can be and working out whether your drain repairs are covered by insurance can be a bit confusing due to confusing and deceptive wording. Ultimately though, whether your drain repairs are covered under your home insurance will depend on the insurance company and your insurance policy. Most companies will cover 'accidental' damage but this is quite vague and confusing which allows companies to refuse to pay out over a technicality. 
For example, corrosion to drains is seen as a natural activity and therefore not accidental so the drain repairs are unlikely to be covered. 
Additionally, damage which occurs through misuse or neglect will tend not to be covered. This includes drain repairs needed due to blockages caused by putting things like wet wipes and fat, oil and grease down the drain. 
Regular drain maintenance
To protect your property from serious drain damage, it's a good idea to carry out regular drain maintenance to keep on top of any small problems which could mothball into something more serious and costly. At Metro Rod Aberdeen we can conduct a CCTV Drain Survey or Pre-planned maintenance for you which will provide a full and accurate picture on the condition of your drainage system. 
Metro Rod Aberdeen offer services from dealing with blocked drains, drain repair, CCTV surveys and septic tank maintenance. We believe in simple things and make sure we follow them through; available 24/7, professional, value for money service during and after the job and peace of mind in the fact that all our engineers are highly trained, DBS checked and fully insured.
Make sure you get in touch with us through any of the following:
Enquire through our website: https://www.metrorod.co.uk/local/aberdeen/ 
Get in touch with us via email: [email protected] 
Call us on 01358 723731
We any drainage needs, we are the drainage experts. We look forward to hearing from you soon!