We are fully committed to servicing all customers in the current circumstances. Our engineers are working hard 24/7 to support all domestic and commercial customers.
Working around the clock, 24/7, means Metro Rod Stoke are here for you when you need a drain repair, we are the experts you need.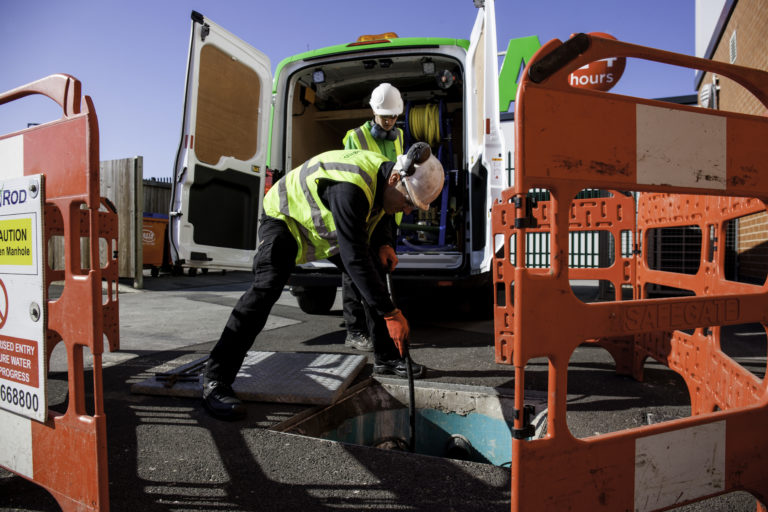 If you find yourself with damaged drains you're definitely going to want a reliable solution to prevent any further damage. With Metro Rod Stoke's drain repairs you can ensure a good fix to get your drainage system working again. 
Why choose us?
Here at Metro Rod we are on call 24/7 every day of the year, which means that we are always ready to assist you with any sort of emergency that may arise, whether its Christmas Day and the whole family are around; or in the middle of the night and your toilet is overflowing. No matter what, we always strive for the best satisfaction and are happy to work around your schedule to find a time that suits you.
Our engineers at Metro Rod are fully qualified and with the use of the latest technology and equipment a reliable and cost effective solution is always on hand. Whether its a leaking pipe or a complete collapse of drains we have the knowledge to rectify it for you. 
What are our techniques?
We offer a range of solutions all of which are approved by the local water authorities and the Water Research Centre (WRC). 
Most people when they find out they need a drain repair or maintenance will fear that this means excavating down to reach the problem area, but with our 'no-dig' and 'trenchless' repairs we are able to minimise disruption as much as possible. Rather than digging down to the pipes and drain we use various lining techniques to solve the problem and repair your drains, while it is minimally disruptive it is also better for your wallet! The repair options will vary depending on the problem but will normally involve inserting a drain liner into the pipe which is then filled with resin, it will then be moved into the right place and inflated to give a water tight repair. It will then set and restore your drain to full functionality.
Metro Rod Stoke offers services across Stoke-On-Trent, Stafford, Wolverhampton & Worcester, from dealing with blocked drains, drain repair, CCTV surveys and septic tank maintenance. We believe in simple things and make sure we follow them through; available 24/7, professional, value for money service during and after the job and peace of mind in the fact that all our engineers are highly trained, DBS checked and fully insured.
Make sure you get in touch with us through any of the following:
Enquire through our website: click here
Get in touch with us via email: [email protected]
Connect with us on LinkedIn: click here
Call us on 0808 208 2658
Handling all your drainage needs, we are the drainage experts. We look forward to hearing from you soon!