Emergency? 24/7 helpline
0800 66 88 00

UK WIDE SUPPORT - 24/7/365

A NATIONALLY-SUPPORTED, LOCAL APPROACH

ALWAYS ONE OF THE FASTEST TO REACH YOU

#1 FOR PROFESSIONALISM AND TECHNICAL ABILITY

APPROACHABLE AND FRIENDLY PROFESSIONALS

A TEAM YOU CAN TRUST
Welcome to Metro Rod Sheffield – The Drainage Experts. We provide extensive solutions to the homes and businesses of Sheffield and the surrounding region 24 hours a day, all year round. Blocked drains & drain maintenance are no problem for us, as our expert engineers have seen it all. We have the solution to all of your drainage problems.
Our friendly and experienced team, based in Sheffield, have a range of awards and accreditations. We offer a range of services from unblocking & maintaining drains to CCTV drain surveys, we can resolve your drainage problems of all kinds, across Sheffield. Whether you are in Sheffield, Doncaster or Barnsley and anywhere inbetween, we are there for you 24/7/365.
With a history of working with major UK companies and leading high street names, our professional, high standard services are available 24/7/365. Whenever you may need a drain unblocking, day or night, with our unrivalled response time, we can be on site within the day. This extents into all the services we offer, including tankering services and CCTV drain surveys.
All of our engineers are fully trained, DBS checked and fully insured. They aim to to give you the highest level of service, from basic services such as blocked toilets and manholes, to the more technical side, such as drain rehabilitation and detailed CCTV drain surveys.
• Clearing Blocked Drains • Inspection & CCTV Surveys • Drain Repair & Excavation •
• Pipe Lining & Renovation • Tanker Services • Pre-Planned Preventative Maintenance •
"Our customers are the only reason we exist. We always put them first and make great efforts to keep their loyalty through top quality service and value.
We listened to feedback from our employees and strive to make them feel part of the team through training and support. Their loyalty to our business enables us to be confident in our abilities and standards, making us your only realistic choice as a drainage service provider."
– Dave Gilbert, Franchisee
We understand the importance of great customer service and take care of our customers from the moment of initial contact through to resolution of  their drainage problem and continue the communication with our customers after the job has been completed.
Ask about a FREE site assessment, by calling us or dropping us an email. 
As a business we are committed to investing in the latest industry technology to ensure a safe and professional service to all our customers.
Leave Us Some Feedback
At Metro Rod Sheffield we appreciate feedback from our customers so that we can continue to improve our services and grow our business. If you have recently had work carried out by Metro Rod Sheffield, please feel free to leave us a review on either of the following:
Read Our Testimonials
Metro Rod Sheffield are dedicated to customer satisfaction. For your peace of mind, why not take a look at our recent testimonials from satisfied customers.
Metro Rod Careers
Looking for your next challenge? Visit our jobs page to see our latest vacancies
Areas We Cover
Castleton
Mosborough
Dronfield
Fulwood
Bamford
Treeton
Stannington
Beighton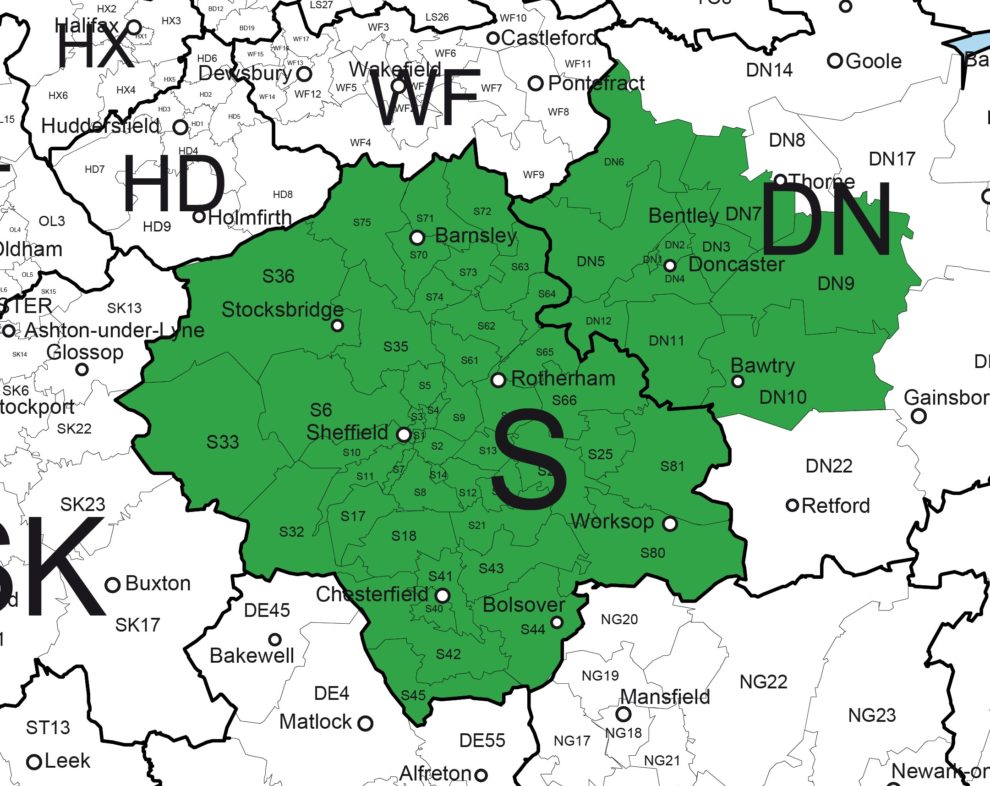 READ WHAT OUR CUSTOMERS THINK ABOUT US
Google My Business Rating
Customer Service Was Beyond Excellent
Me and my partner Kimberley had a referral to your company from Sheffield City Council. I have just had Mark and Steve from Metro Rod come to sort a blockage in my bath. They went above and beyond to make sure the work was done to the highe... Read morest standards as well as cleared up after themselves, and their customer service was beyond excellent, they are a credit to your company. I would recommend you to anyone who needed your services in the future.



If you're having any problems with your drains, whether it's a leaking tap or a re-occurring blocked toilet, you can contact us 24 hours a day, 7 days a week and we'll be with you right away!
• Clearing Blocked Drains • Inspection & CCTV Surveys • Drain Repair & Excavation • Pipe Lining & Renovation • Tanker Services • Pre-Planned Preventative Maintenance •

Metro Rod Doncaster, Rotherham, Barnsley & Sheffield
Visit: https://www.metrorod.co.uk/local/sheffield/
Call us on: 0808 208 2655
Email: [email protected]


Leave Us Some Feedback
Google My Business
Facebook
Trustpilot 
Prompt, friendly and most importantly fixed my sink
"Steve and Ryley were brilliant, thank you so much. They were PROMPT, FRIENDLY and most importantly, they fixed my sink."

If you're having any problems with your drains, whether it's a leaking tap or a re-occurring blocked toilet, y... Read moreou can contact us 24 hours a day, 7 days a week and we'll be with you right away!
• Clearing Blocked Drains • Inspection & CCTV Surveys • Drain Repair & Excavation • Pipe Lining & Renovation • Tanker Services • Pre-Planned Preventative Maintenance •

Metro Rod Doncaster, Rotherham, Barnsley & Sheffield
Visit: https://www.metrorod.co.uk/local/sheffield/
Call us on: 0808 208 2655
Email: [email protected]


Leave Us Some Feedback
Google My Business
Facebook
Trustpilot 
A Huge Thank You To Your Company
"Just to say a huge thankyou to your company and to let you know what brilliant guys you employ.

Mark and Andy who I think are superb and so caring about their job and customer. Infact if it hadn't been for Mark, I would still have been ... Read moreat square 1, special thankyou to him.

I cannot thank them both enough!"



If you're having any problems with your drains, whether it's a leaking tap or a re-occurring blocked toilet, you can contact us 24 hours a day, 7 days a week and we'll be with you right away!

• Clearing Blocked Drains • Inspection & CCTV Surveys • Drain Repair & Excavation • Pipe Lining & Renovation • Tanker Services • Pre-Planned Preventative Maintenance •
Metro Rod Doncaster, Rotherham, Barnsley & Sheffield
Visit: https://www.metrorod.co.uk/local/sheffield/
Call us on: 0808 208 2655
Email: [email protected]


Leave Us Some Feedback
Google My Business
Facebook
Trustpilot 

Trusted By