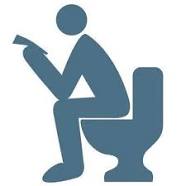 Never be caught short in Weymouth and Portland again. Here's a link from Dorset For You to a guide to all the public toilet facilities available in the area. The details include opening 24hours, disabled toilet facilities, baby changing facilities and more.
We all need toilets. When you need to go, you need to go. At home or in an office this isn't a problem. However, out and about, you aren't always sure there's somewhere to go when the need arises?
You can also find further links on the site for locations of public toilets across the other districts in Dorset, so whenever you are out and about in the county you will know where your nearest loo is.