We are fully committed to servicing all customers in the current circumstances. Our engineers are working hard 24/7 to support all domestic and commercial customers.
We are now in autumn which means there are seasonal changes which will be affecting your drains – what can Metro Rod Bristol do to help?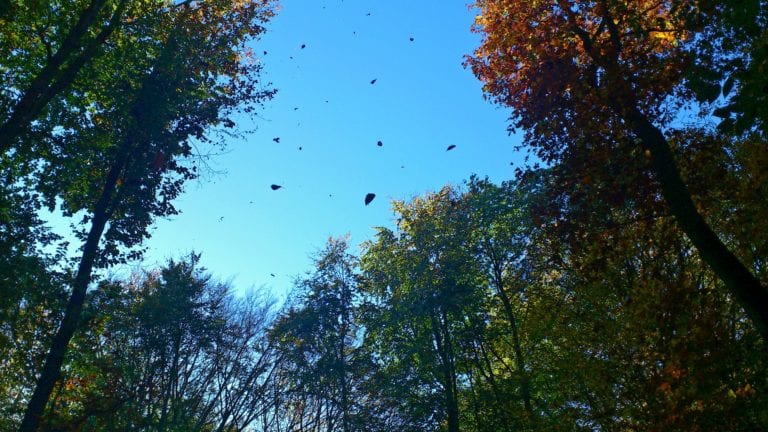 Autumn brings with it windy, cold and rainy days which will start to cause your drains problems if you don't keep them well maintained over the next few months. You'll have started to notice that leaves are now falling off trees and onto the ground, which can then make their way into our drains. The clumps of soggy leaves can start to build up, along with other debris, and block your drains. After a while of a blocked drain from these leaves you may experience some localised flooding around the drain as the water cant drain away. 
The other problem, which can be harder to fix, is that the leaves will also get into the gutters on your property. As these gutters are normally high up and hard to reach it can be quite dangerous when you try to unblock them. Fortunately, Metro Rod Bristol offers a Gutter VAC service which means you can stay firmly on the ground while we sort out your gutters for you. Our equipment means the engineer doesn't need to use a ladder, instead they stay on the ground to remove all the leaves and debris blocking your gutters. With a small camera attached to the end of equipment they can make sure they have removed all of it. 
To help prevent the drains on the ground from becoming blocked there are a couple of things you can do.
Drain Guards – you can invest in a drain guard which goes over the top of the drains to allow water in whilst keeping things like leaves and twigs out. You will have to clear the drain guards every so often otherwise they will cease to work effectively as the water will no longer be able to get in.
Raking up leaves – as there is no way to prevent leaves falling off trees, you can keep them under control by regularly raking them up. If you make a habit of this it shouldn't take too long and will definitely help.
Wet-Dry Vacuum – a wet-dry vacuum is able to hoover up the soggy leaves from your drains to help keep them clear.
If you think your drains and gutters would benefit from a Gutter VAC then get in contact with Metro Rod Bristol today for more information.
Metro Rod Bristol offer services across Bath, Bristol & Trowbridge, from dealing with blocked drains, drain repair, CCTV surveys and septic tank maintenance. We believe in simple things and make sure we follow them through; available 24/7, professional, value for money service during and after the job and peace of mind in the fact that all our engineers are highly trained, DBS checked and fully insured.
Make sure you get in touch with us through any of the following:
Enquire through our website: click here
Get in touch with us via email: [email protected]
Connect with us on LinkedIn: click here
Call us on 0808 208 2616
For any drainage needs, we are the drainage experts. We look forward to hearing from you soon!