How Do You Tell If Your Drain is Blocked?
A blocked drain is not something you want.
A blocked drain can cause so much stress and high unwanted costs, so it's best to spot it as early as possible to prevent further damage. There are multiple early signs of a blocked drain that can prevent such damage to any pipes, drains or general surroundings.
Below, we have put a list together of possible signs associated with blocked drains:

Slow Drainage
Blocked drains can slow any passing water through pipes. The water has to make it's way around the blockage or filter through it to pass. If your water is draining slowly, it is likely you have a blocked drain.
Raised Water Levels
If you have a blocked toilet, the easiest way to detect a blockage is if the water rises higher than normal when you flush the toilet. If the water rises extremely higher, this could be more serious than just a simple blocked drain.
Strange Sounds
If you can hear 'gurgling sounds' from your drains, this could also be a sign of blocked drains. The gurgling sound is created from trapped air in the drain that is escaping when you run water.
Smelly Drains
Blocked drains can give off very unpleasant odours. Smelly drains can be caused by blockages created by food debris. With the food slowly decomposing it creates noticeable bad smelly drains which can seem even worse when the taps are turned on.
If you notice any smelly drains, high water levels, strange sounds or slow drainage and you are in the Huddersfield, Leeds, Bradford, Wakefield or Halifax areas give us a call and we can help with your blocked drain.
Quick Tip:
Research by WRC has advised that over 75% of all blocked drains in the UK is made up of wet wipes. Similarly, most emergency call-outs to a sewage pumping station are because a sewage pump has become jammed due to wet wipes. Such inconveniences are the reasons for most of the sewage flooding of properties or pollution of watercourse incidents. Please don't flush your wipes! See more about this in our previous post.
Yorkshire Water is now on the case giving away these fab gadgets to prevent blocked drains.
Check the gadgets out here. Every year, Yorkshire Water is called out to more than 30,000 sewer blockages across the region, costing £2.4 million with 40% of these blockages being caused by wet wipes flushed down toilets.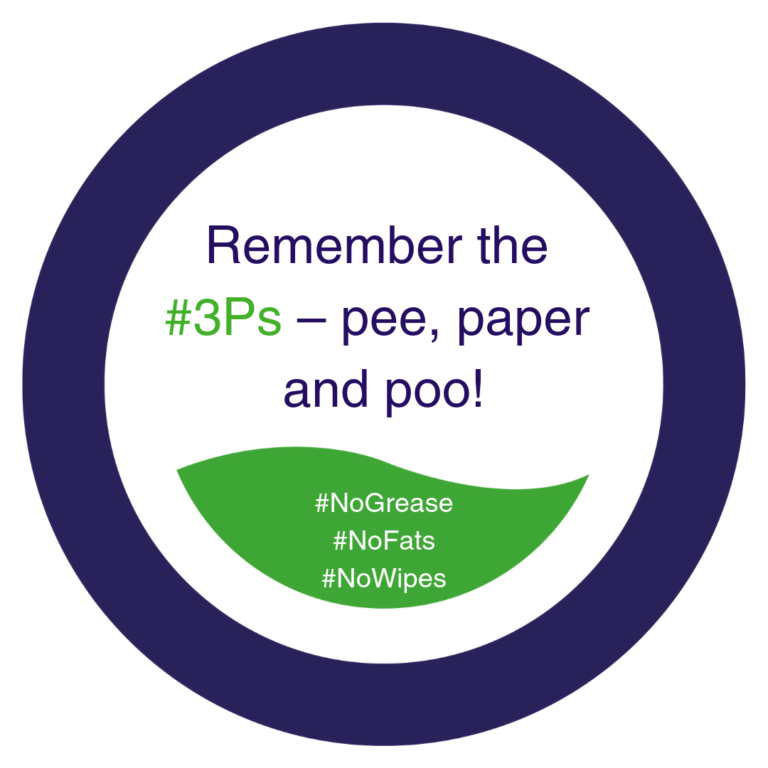 Located in Leeds, Bradford, Huddersfield or Wakefield areas? If you find yourself stuck with a blocked drain, we can help!
If your drain is blocked, it is necessary for you to call a professional to unblock your blocked drain. Give us a call today and let our professionals unblock your blocked drain safely and effectively so that you can get on with your life without any the extra stress!
Clearing Drain Blockages • Inspection & CCTV Surveys • Drain Repair & Excavation • Pipe Lining & Renovation • Tanker Services • Pre-Planned Preventative Maintenance • Emergency Plumbing • Home Buyer Drain Surveys • Gutter Cleaning
All our engineers are highly trained with a van equipped with the most up to date equipment to clear any blockage that presents itself to us. We have specialist electro-mechanical machines that negotiate pipework with multiple bends to remove wipes and clear the blockage leaving the pipe free flowing.
You can call us to unblock your blocked drains and provide drain repair, toilet unblocking, gutter cleaning or drain clearing. We also provide PPMs (Pre-planned Maintenance), CCTV Surveys and emergency tanker services. If you need any of our services, please see the areas Metro Rod West Yorkshire cover and our contact details below:
| | | |
| --- | --- | --- |
| Bingley | Horbury | Pontefract |
| Birstall | Huddersfield | Pudsey |
| Bradford | Ilkley | Queensbury |
| Castleford | Keighley | Settle |
| Dewsbury | Knottingley | Shipley |
| Driglington | Leeds | Skelmanthorpe |
| Glasshoughton | Liversedge | Skipton |
| Guiseley | Meltham | Slaithwaite |
| Halifax | Menston | South Elmsall |
| Haworth | Mirfield | Tadcaster |
| Heckmondwike | Morley | Tingley |
| Hemsworth | Normanton | Wakefield |
| Holmfirth | Ossett | Wetherby |
| Honley | Otley | Yeadon |
Metro Rod West Yorkshire, we have 30 years of expertise in unblocking drains. Our team of engineers can provide solutions for any given drainage problem. If you require assistance and need to unblock your drain, then please contact Metro Rod West Yorkshire below;
Visit our website:
Metro Rod Leeds & Wakefield, Metro Rod Bradford & Huddersfield
Email us on [email protected]
Call us on 01484 844100.
Leave Us Some Feedback
At Metro Rod, we appreciate feedback from our customers so that we can continue to improve our services. If you have recently had drain repair or any other work carried out by Metro Rod West Yorkshire, please feel free to leave us a review on either the following: