We are fully committed to servicing all customers in the current circumstances. Our engineers are working hard 24/7 to support all domestic and commercial customers.
Emergency? 24/7 helpline
0800 66 88 00

UK WIDE SUPPORT - 24/7/365

A NATIONALLY-SUPPORTED, LOCAL APPROACH

ALWAYS ONE OF THE FASTEST TO REACH YOU

#1 FOR PROFESSIONALISM AND TECHNICAL ABILITY

APPROACHABLE AND FRIENDLY PROFESSIONALS

A TEAM YOU CAN TRUST
Welcome to Metro Rod West Yorkshire!
Ideally located, Metro Rod West Yorkshire provides cost-effective and reliable drainage solutions across Leeds, Bradford, Huddersfield, Wakefield and surrounding areas.
Dedicated and reliable, we aim to provide a quick response time with 24/7 availability. With over 30 years of experience, our team has the knowledge to provide an excellent level of customer service and fix your problems. We can cover all domestic and commercial properties in the surrounding areas of West Yorkshire.
We are your local drainage company providing the people of West Yorkshire with a range of drainage services. We are the experts in blocked drains, drain repair, PPMs and CCTV Surveys. Whether you are a homeowner who needs their drains unblocked, or you are a large multi-site business that requires a pre-planned maintenance plan or detailed CCTV surveys, you can be assured that we offer the very best expertise in drainage solutions.
Your West Yorkshire local service centre director is…
Dave Carter!

Yorkshire born and bred, with the main office based locally in Huddersfield, Dave takes pride in the service he provides to his clients. Dave has worked in the drainage industry both as an engineer and trainer over 30 years. This experience, drive and commitment to the industry encouraged him to buy Metro RodWest Yorkshire and provide the services that are truly second to none, so home-owners to larger multi-site businesses can rest assured that their drains are in the best hands possible.
As well as being very passionate about the service he provides to his clients, Dave also helps and supports his engineers in every way possible, being a 'hands-on' manager, offering advice and guidance to our engineers. Dave continually supports his drainage engineering team, ensuring they are equipped with the latest up-to-date technology and trained to tackle any drainage and plumbing problems in West Yorkshire and surrounding areas.
Dave has successfully completed and attained the iTOL Certificate in Training & Development. This now means that we can provide iTOL approved training courses to our engineers. This ensures that all Metro Rod West Yorkshire engineers are fully trained and ITOL certificated in all aspects of drain repair and pipework management including, Electro-Mechanical Cleaning, CCTV Surveying, Saniflo and Macerators, Pump Chambers, Grease Management Systems, No-Dig Technology, Customer Service the list is ever-growing.
As part of Metro Rod West Yorkshire ongoing commitment to providing a strong and reliable team, we want to ensure our engineers are compliant, fully trained and able to service all your needs.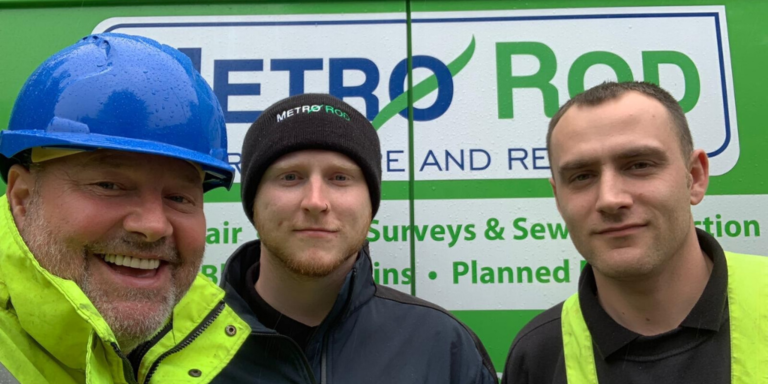 Get your free downloads to help prevent blocked drains!
You can't control what others are flushing down your drains at home or at work. Most people turn a blind eye to the consequences of a quick flush of a wipe or are genuinely unaware of the damage they can cause.
Yorkshire Water has confirmed that 40% of blocked drains in Yorkshire is down to our population putting the wrong things down the drains! Drain pipes are designed to carry water, human waste and tissue paper – anything else and this can cause items to get lodged and build blockages.
Blocked drains stop wastewater from leaving your premises. No matter if it's at home or your business, if wastewater cannot leave the premises it will back up and come out of your toilets and sinks, potentially causing floods. As well as flooding your businesses and homes, flushing inappropriate items can cause blocked drains causing sewage to flood roads, pavements and rivers.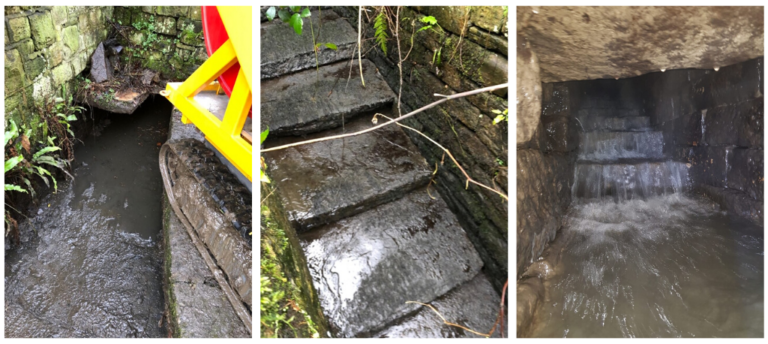 You can help protect your business from blocked drains you can ask Metro Rod West Yorkshire for a free site assessment to determine the health of your drains and if you would benefit from bespoke planned maintenance or use informational posters around your workplace by toilets and sinks or. Did you know the human brain can process an image in just 13 milliseconds and actually process visuals 60,000 times faster than they do text?
We have designed two posters that can be useful to help prevent the wrong things being flushed down your drain.
Click the relevant image below for your free download of the 'No Go' list or 'Our Home'.
When you consider the number of hours we spend in the workplace, there is significant potential that our collective activity at work has been impacting the environment more than we ever previously realised.
To fully understand the impact UK workforces are having on the environment, on both a local and national level, we undertook research with 2,000 people in full or part-time employment to see if there is any disparity between home and workplace habits. Read more here.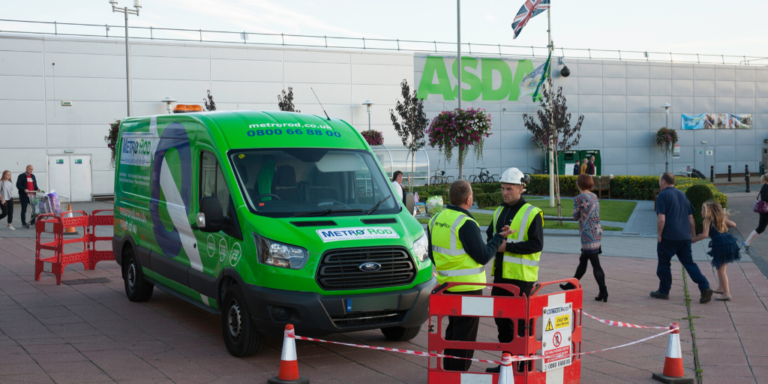 Metro Rod West Yorkshire are reliable, a company you can trust.
"Always reliable for excellent service. whether it's an urgent job or one that requires a lot of long-term planning, the communication and speed of service never fail to impress."
– Chris Rock, Scheduling Administrator @ SPIE Facilities.
"Within my role, I have been dealing with Metro Rod West Yorkshire for several years and I have had no issues with the services they provide for the college. From surveys to emergency call-outs, Metro Rod has aided the Kirklees College to the best of their ability to suit the nature of our requirements. The staff are a pleasure to work with on-site and over the phone and provide detailed information about the work that has been carried out and any further maintenance the college would benefit from."
– Dean Robinson, Manager of Maintenance and Contracts @ Kirklees College.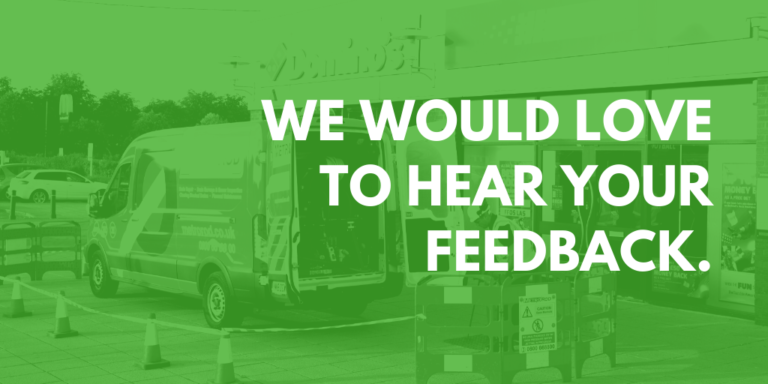 Metro Rod West Yorkshire cover a range of services to meet your drainage needs:

 

Metro Rod West Yorkshire work with a wide variety of businesses:

 

Unblocking Drains

Gutter Cleaning

Toilet Unblocking

Drain repair & Excavation

Pipelining & Renovation

Inspection & CCTV Drain surveys

Septic Tank Management

Asset Mapping

Tanker Services

Pre-planned Maintenance

Facilities Management

Healthcare

Hospitality

Insurance

Retail & Leisure

Property Management

Social Housing

Water Companies

Education

Construction & Groundworks

 
Metro Rod West Yorkshire Quick Drainage Tips!
Blocked drains can cause so much stress and high unwanted costs, so it's best to spot it as early as possible to prevent further damage.
There are multiple early signs of a blocked drain that can prevent such damage to any pipes, drains or general surroundings. Check out this article to find out more: How to notice blocked drains.
We all know the importance of a properly working toilet – so when the toilet gets blocked, you'll want to deal with it swiftly. Check out this article to guide you on how toilet unblocking safely. If this can't be done, give us a call to unblock drains safely.
The case behind the requirement to unblock drains, Fatbergs.
A fatberg is a thick mass that can be found in your drains, formed by the combination of non-biodegradable solids such as wet wipes and cooking fat. It's extremely important for everyone to reduce the risk of blocked drains and flooding by simply not flushing anything other than pee, paper and poo. Yorkshire Water advises that at least 40% of all blocked drains in Yorkshire are caused by people putting the wrong things down their toilets and sinks. Read more on Yorkshire Waters campaign here. If you don't flush wipes, you're less likely to need us to unblock drains.
Not sure if we cover your area? Check out the Map of Metro Rod West Yorkshires catchment area below: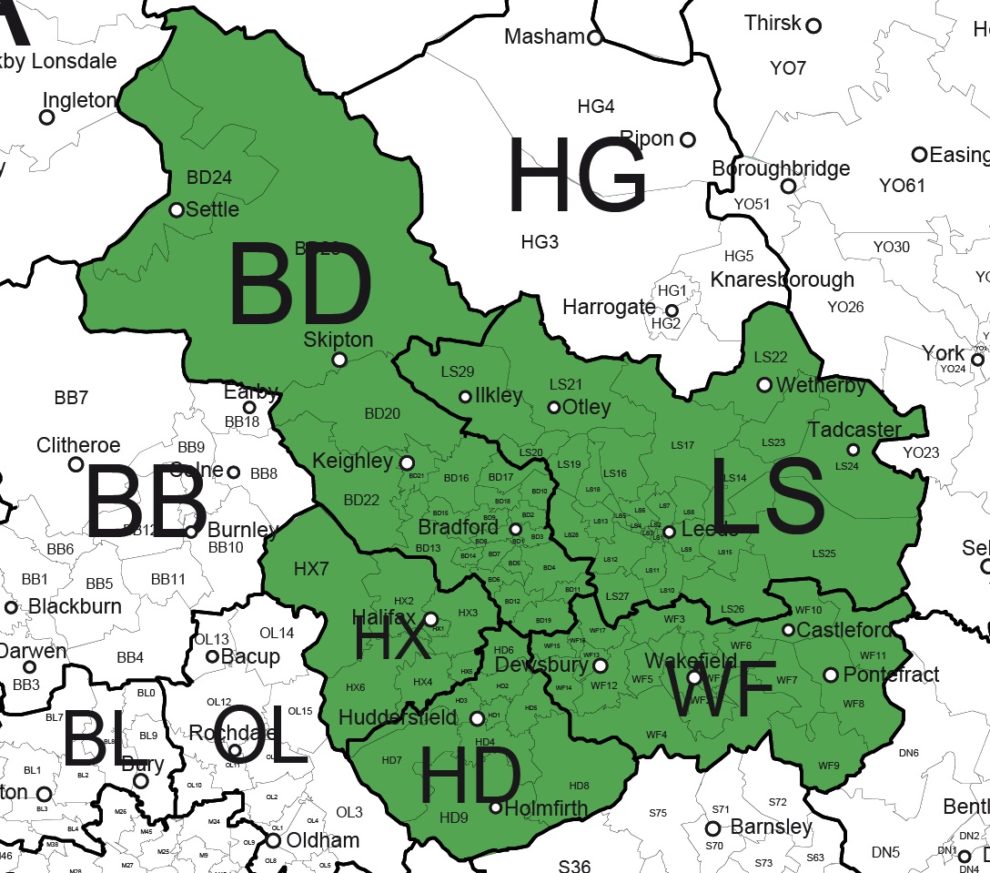 READ WHAT OUR CUSTOMERS THINK ABOUT US
Google My Business Rating
I take my hat off to Mitch!
"This company were used by Your repair, I developed a leak after fitting new taps which meant I had to turn off my supply. Within a few hours, their engineer Mitch contacted me. When I informed him of the problem he was not sure he could fi... Read morex it but made an hours journey anyway to take a look. This man did everything he could to fix the leak without having to send someone else to finish the job. I take my hat off to you and can't thank you enough, what could have been a nightmare has been avoided definitely recommend and Mitch was such a helpful guy, thank you."
Extremely helpful
"I have used Metro Rod for a number of years for developments I manage as a property manager and I have always found them extremely helpful and the response times are always excellent."... Read more
Couldn't recommend their service more!
"Dave Carter was amazing! Sorted everything out for us at Revolution Huddersfield and was still smiling!???? Couldn't recommend their service more!"... Read more
Excellent service from Peter at West Yorkshire
"Excellent service from Peter in Leeds. Went above and beyond to make sure our drains were cleared brilliantly. Would highly recommend Metro Rod based on our experience."

... Read more
Patience and Attitude is 1st Class!
"Your engineer (Terry) is an absolute credit to you. His work, patience and attitude is absolutely 1st class."... Read more
Trusted By