We are fully committed to servicing all customers in the current circumstances. Our engineers are working hard 24/7 to support all domestic and commercial customers.
Blocked Drains: Why Are Grease Traps Important?
Remember that previous article, 'Unblock Drains: We rely on our pipes, don't flush your wipes!', we spoke about the 64-metres long fatberg that blocked drains in Devon and how it would be a tough job to tackle:
64-metre 'fatberg' discovered in English seaside resort (The Guardian News, 2019).
Devon's largest ever fatberg has now been successfully removed. No more blocked drains! A total of 36 tanker loads – each held 3,000 gallons – of debris were excavated and removed by a team of seven specialists! Don't flush wipes, fats, oils and grease down your pipes or you will have blocked drains.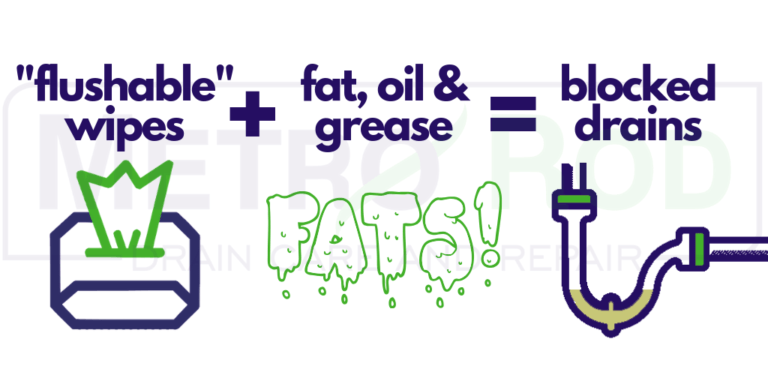 Blocked drains by FOG: Fats, oils and grease.
Nearly half a million tonnes of FOG enters the UK sewerage system every year and cause blocked drains. The grease sticks to the walls of our pipes and builds up, eventually leading to blocked drains. Fats and oils then damage wastewater equipment which generates costly repairs. If FOG reaches a natural watercourse, they can cause damage to the environment.
Thankfully there are heavily enforced legislation ensuring that correct FOG management is used in food services. If FOG waste isn't managed correctly in commercial kitchens this could lead to blocked drains which need expensive repairs.
Grease Traps: How do they help prevent blocked drains?
Fortunately, there are grease management systems called such as grease traps that are designed to intercept FOG and solids before they enter a wastewater system and cause blocked drains. These can also be known as grease interceptors, converters, catchers, grease recovery/management devices or FOG traps. These can prevent your business from blocked drains, costly repairs or temporary closure. They are used in a wide range of environments here are some of them listed below:
Restaurants
Cafe's
Takeaways
Pubs, bars and inns
Hotels
Schools and colleges
Bakeries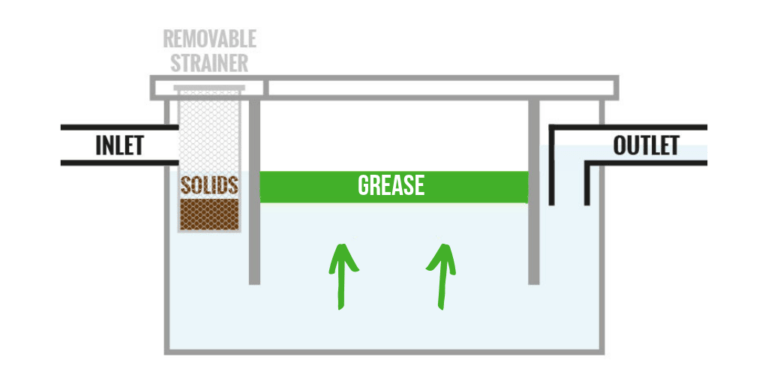 How can we help you with blocked drains?
Here at Metro Rod West Yorkshire, we can install a brand-new grease trap or replace an old grease trap. This will help prevent blocked drains and protect your pipes. However, if the grease trap is not maintained properly/frequently this will lead to blocked drains again. Once we have fitted your new/replacement grease trap we can schedule pre-planned maintenance to empty the grease trap and clean them. This can be as little or often as you need depending on what suits your business.
Grease Trap Management prevents blocked drains!
It is important to clean out grease traps on a regular basis. Over time, solids and grease build-up, accumulating to the point they can flow back through the inlet causing blocked drains. This could mean a blocked sink in your commercial kitchen – imagine that happening at your busiest time of the day, lunch hour? Oh no! Metro Rod West Yorkshire can keep your grease trap in top-notch condition with pre-planned maintenance. We can set up a schedule depending on your business to frequently empty and maintain the grease trap. We can come in an empty the trap early in the day before the kitchen gets busy, or we can come and empty it after the kitchen is closed.
Here Metro Rod West Yorkshire we can amend your schedules at any time; maybe you start with a maintenance schedule monthly, but we find that in fact, the trap could handle 3-monthly emptying. We would feed that insight back to you and you are free to amend the schedule as and when needed.
Blocked drains and blocked sinks can cause significant inconvenience to food and drink premises, and in worst case scenarios, can lead to the temporary closure of your business. If you're a Facilities or operations manager across West Yorkshire give us a call as we are your local drainage company with 30 years expertise in unblocking blocked drains, drain repair, PPM and grease trap installation, emptying and maintenance.
Take a look at what happens if you do not look after your grease trap below. This is a coffee chain that unfortunately didn't realise the importance of regular maintenance. This is an example of extremely blocked drains and sinks!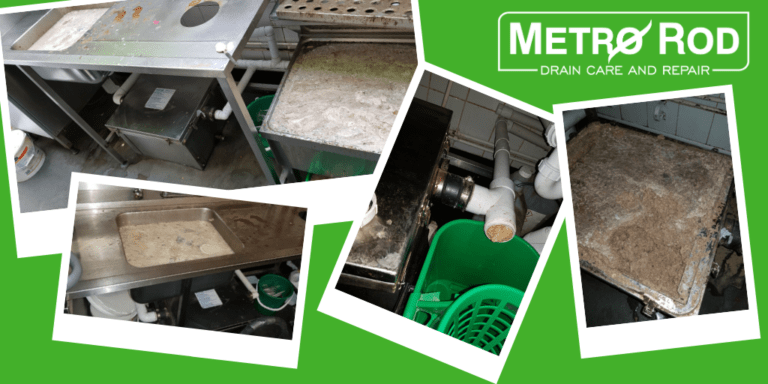 If you'd like more information on blocked drains or grease traps, and you're in the West Yorkshire area, visit the Metro Rod West Yorkshire page to get in touch with our friendly team.