Call Metro Rod West Yorkshire with blocked drains at home!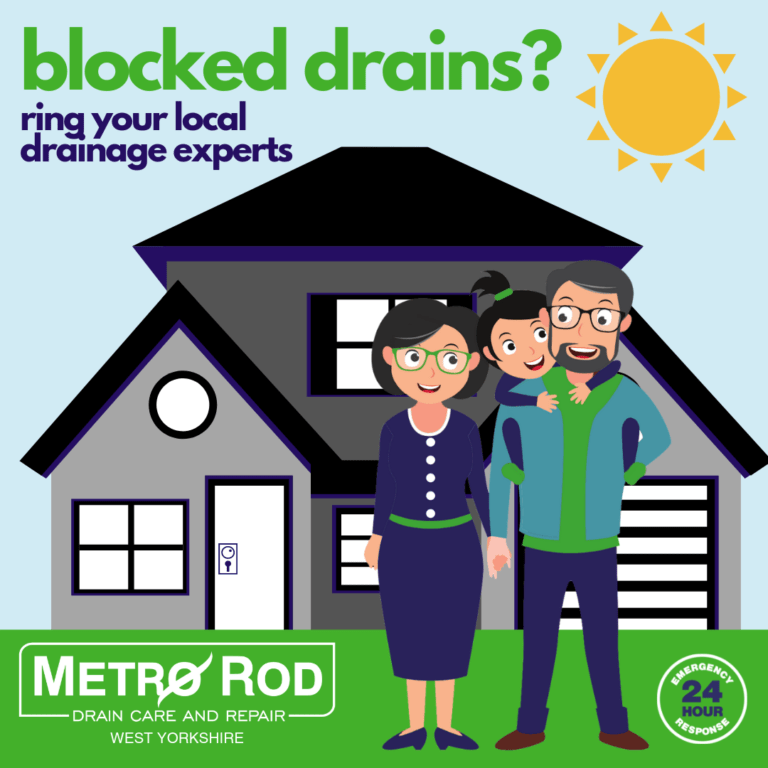 Blocked drains? Blocked toilet? Is your sink blocked? Blocked drains can be very persistent, and we know its stressful and hard to unblock drains yourselves. Metro Rod West Yorkshire are your local drainage experts, so if you're facing a blocked drain give us a call as it is our job to safely and efficiently unblock drains.
Before you buy your home, check for blocked drains.
When you're buying a property in Leeds, Wakefield, Bradford and Huddersfield, whether it's your first home or not, you do not want to be caught out by unmaintained blocked drains! Metro Rod West Yorkshire suggests a CCTV Survey.
Blocked drains cracked pipes or root overgrowth is not something you will notice when viewing a house but a CCTV Survey can show you. A blocked drain doesn't always cause like a flood or leak which is noticeable. Whether the property is in Leeds, Wakefield, Bradford and Huddersfield we can provide you with a CCTV survey that can locate what is causing the blocked drains and where exactly the blockage is.
Who is responsible for your blocked drains?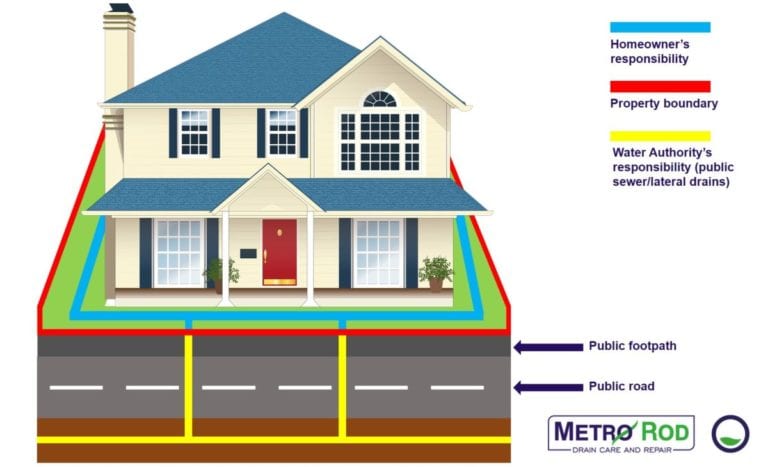 Typically, blocked drains that are within your property boundary are the homeowner's responsibility, including drains that take wastewater directly away from your home. If the blocked drains are located within this boundary, give Metro Rod West Yorkshire a call.
You are responsible for all drain maintenance of drains connected to your home. Whether it is drain repair or to unblock drains, it's up to you to arrange a fix unless the blocked drain is a lateral drain*
*The lateral drain is part of your private drain that runs outside of your boundary.
A CCTV Survey could find where the blocked drains lie: in your property boundary, neighbours or the sewer system. Sewers are publicly owned and therefore maintained by your local water company – if you're in Leeds, Wakefield, Bradford and Huddersfield this would mean Yorkshire Water.
If the CCTV Survey finds that your blocked drains are in fact blockages in the sewer system, then this blockage is not your responsibility.
Regular maintenance can prevent blocked drains:
Now the weather is getting better in West Yorkshire, we can do some basic work on our houses – you know the drill. When you do this don't forget the drains! Prevent yourself from the pains of blocked drains. Metro Rod (West Yorkshire) Leeds, Bradford, Huddersfield and Wakefield can provide you with a CCTV survey that can prevent large expenses in the future or even set up a personalised pre-planned maintenance plan to keep your drains from damage and build-ups.
Drain repair and blocked drains maintenance:
As a professional drainage company, Metro Rod West Yorkshire Leeds, Bradford, Huddersfield and Wakefield has been unblocking and cleaning blocked drains, CCTV Surveys and drain repair for over 36 years!
All of Metro Rod Leeds, Bradford, Huddersfield and Wakefield's engineers are highly trained with a van equipped with the most up to date equipment to clear any blocked drain that presents itself to us. We have specialist electro-mechanical machines that negotiate pipework with multiple bends to remove and clear the blocked drains leaving the pipe free flowing.
To save yourself the trouble of a blocked drain, simply remember the #3Ps – pee, paper, and poo! 
If you find yourself stuck with blocked drains, Metro Rod West Yorkshire can help!
If you'd like more information on blocked drains, and you're in the Yorkshire area, visit the Metro Rod West Yorkshire page to get in touch with our friendly team.