We are fully committed to servicing all customers in the current circumstances. Our engineers are working hard 24/7 to support all domestic and commercial customers.
For the 3rd year running, Metro Rod Cambridge, local drain care specialists have organised a community event designed to reward and celebrate inspiring individuals in the City of Ely and surrounding villages –Ely Hero Awards
The event is supported by over 20 local businesses who provide sponsorship of the event and various aspects such as promotional videos, judges hospitality, accounting and media support. It is a huge credit to the business community for their generosity. The Ely Standard Newspaper and BBC Radio Cambridgeshire provide media support and "Mann in the Morning" presenter, Chris Mann hosted the event.
30 excited Finalists and their guests gathered to The Maltings in Ely for a special evening of celebration with food provided by Habis Restaurant, Littleport , music by  Elma Band and Kathryn Buck, Vocalist – the red carpet was rolled out in welcome for a night to remember.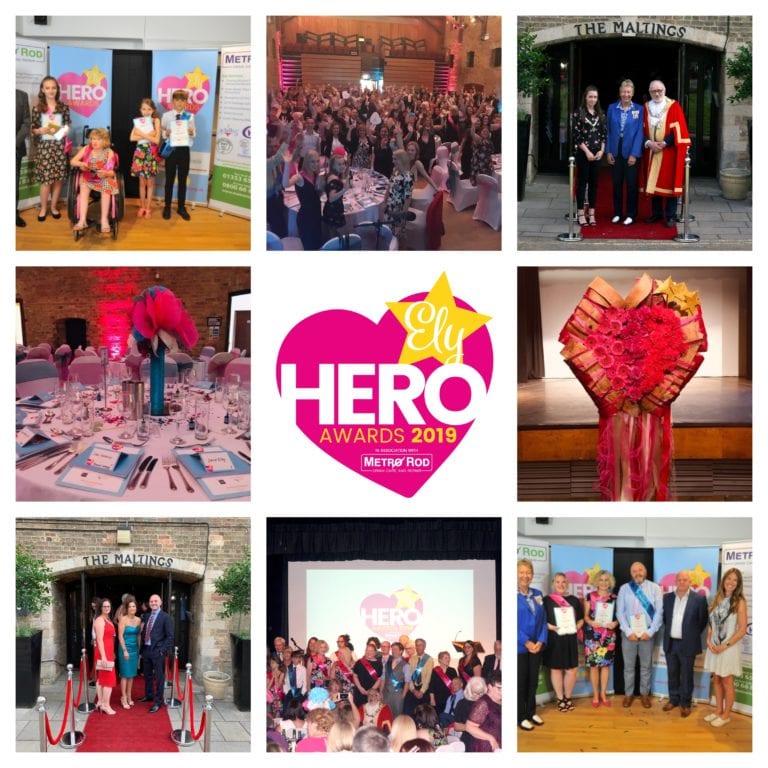 The 10 Categories are:
Smiliest Server – Winner (Louise Drake)
Colleague of the Year – Winner (Mark Cornell)
Child of Achievement – Winner (Megan Langsford)
Best Teacher – Winner- (Carlene Chambers)
Caring Companion – Winner (Priscilla Free)
Neighbour of the Year – Winner (Barry and Joan Lonsdale)
Community Champion – Winner (Fleur Patten)
Most Amazing Professional – Winner (Thomas O'Connor)
Sporting Hero – Winner (Justin Smith)
THE Ely Hero – Winner (Alison Fitt)
The calibre of nominations was very high, making a tough job with difficult decisions by the judging panel set up to shortlist and finalise the nominees. Everyone nominated was a winner in the eyes of not only their nominator but by the panel.
Metro Rod Cambridge are not only honoured but delighted to organise this event in the community. Providing Drain Care Services in the Community for both residential and commercial properties is a speciality with a wide range of services including tankering, septic tank emptying, drain, sink and toilet unblocking, CCTV Camera Surveys, Drain Rehabilitation and beyond!
If we can assist you with any drain care service please do get in touch:
Telephone 24/7/365 01353 659047
Email: [email protected]