D.I.Y Toilet Unblocking – How to Unblock A Toilet
I'm sure we all know the importance of a properly working toilet – so when the toilet gets blocked, you'll want to deal with it swiftly. In this article, we will guide you on how toilet unblocking safely.
Whether you decide to tackle toilet unblocking yourself or call us at Metro Rod West Yorkshire, we understand this will depend on time, cost and urgency. Here are a few simple tips to help you resolve your blocked toilet before calling us – main tip: don't panic!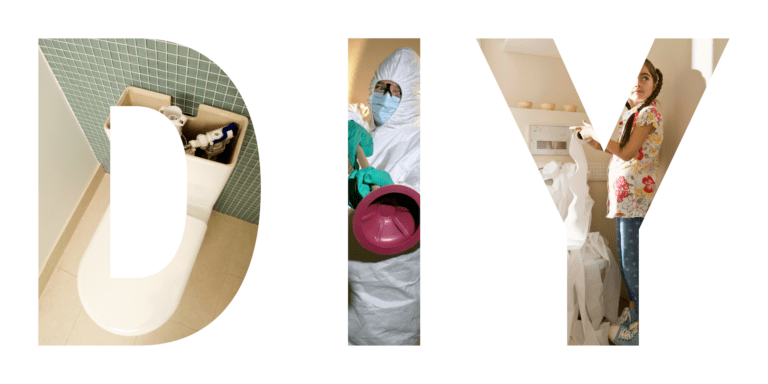 Protect yourself!
You really don't want to come in contact with all the germs in your blocked toilet. So, before you start make sure you're all geared up with:
protective goggles (glasses will do)
long rubber gloves – the water can be deep
a strong bag with no holes
the mighty plunger
Protect the area!
Rather than using towels nearest to you (they will most likely get ruined) place down plastic bags, newspaper to protect your bathroom floor
Stop flushing!
Majority of the time, if you flush a blocked toilet, this will just make the situation worse. The toilet bowl will fill up with dirty wastewater and if this overflows, you could end up with it all over the bathroom floor. Ew!!
Don't plunge yet!
If something has fallen into the toilet, be brave, feel around and try and remove with your hands (in gloves of course).
Grab the plunge!
Firstly, lift the toilet seat and place the plunger down at the bottom of the bowl. Make sure the plunger is completely covering the hole and entirely submerged. Slowly begin to push and pull the plunger to loosen the blockage – gently, of course, save yourself any mess!
Dispose of the waste..
Once the blockage is loose, pull out the waste and place it in your strong bag with no holes that you prepared earlier. Once, finished remove this out of the house.
Test your work!
With the blockage removed, your toilet should now run like normal. To check, place some toilet roll down the toilet and flush, making sure it clears.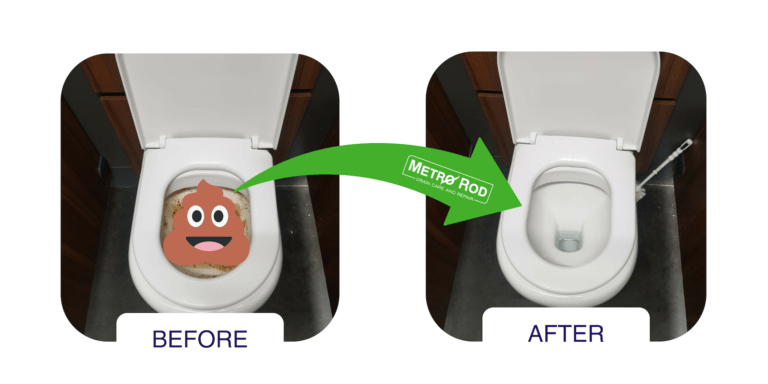 Following the above steps should help you with toilet unblocking. If you find you still have a blocked toilet that just won't go away, give us a call and we will send one of our engineers out to you right away.
Metro Rod West Yorkshire is your local drainage company providing the people of the towns with a range of drainage services. Here at Metro Rod we are the experts in unblocking toilets, unblocking sinks, unblocking drains, drain repair, PPM and CCTV Surveys. Whether you are a homeowner who needs their drains unblocked, or you are a large multi-site business that requires a pre-planned maintenance plan or detailed CCTV surveys, you can be assured that we offer the very best expertise in drainage solutions.
If you need any of our services, please see the areas Metro Rod West Yorkshire cover and our contact details below:
| | | |
| --- | --- | --- |
| Bingley | Horbury | Pontefract |
| Birstall | Huddersfield | Pudsey |
| Bradford | Ilkley | Queensbury |
| Castleford | Keighley | Settle |
| Dewsbury | Knottingley | Shipley |
| Driglington | Leeds | Skelmanthorpe |
| Glasshoughton | Liversedge | Skipton |
| Guiseley | Meltham | Slaithwaite |
| Halifax | Menston | South Elmsall |
| Haworth | Mirfield | Tadcaster |
| Heckmondwike | Morley | Tingley |
| Hemsworth | Normanton | Wakefield |
| Holmfirth | Ossett | Wetherby |
| Honley | Otley | Yeadon |
Metro Rod West Yorkshire, we have 30 years of expertise in unblocking drains. Our team of engineers can provide solutions for any given drainage problem. If you require assistance and need to unblock your drain, then please contact Metro Rod West Yorkshire below;
Visit our website:
Metro Rod Leeds & Wakefield, Metro Rod Bradford & Huddersfield
Email us on [email protected]
Call us on 01484 844100.
Leave Us Some Feedback
At Metro Rod, we appreciate feedback from our customers so that we can continue to improve our services. If you have recently had drain repair or any other work carried out by Metro Rod West Yorkshire, please feel free to leave us a review on either the following: