We are fully committed to servicing all customers in the current circumstances. Our engineers are working hard 24/7 to support all domestic and commercial customers.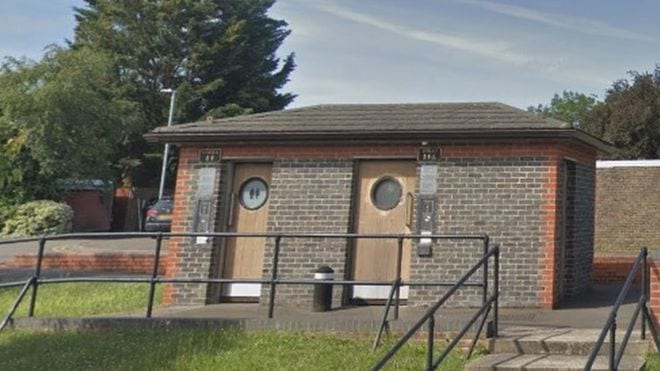 Blocked toilets and blocked drains are at the heart of everyday life for Metro Rod in Swindon but , keen as we are to provide a great drain care service to business and residents in the Thames Valley, we accept that drainage may not be the most thrilling of topics for many.
Imagine our excitement then to see that toilets in Reading are such a hot topic that they have been the subject of a BBC news item this week. As you will see by clicking on this link however the news is not good with Reading Borough Council potentially looking to close a number of public toilets in order to achieve cost savings. Hopefully we will not see this issue and policy arising in Swindon.
One of the costs associated with operating, or owning, toilets is the cost associated with unblocking a toilet when it is "abused" by having inappropriate items flushed. The Swindon, Reading and Thames Valley drain system is robust but at the same time fragile in that a drain or toilet can easily become blocked when objects other than human waste or toilet paper enter into it. Most such objects are introduced by human beings although there can also be damage caused by animals and even plants …….tree roots are a major cause of damage to underground drains in the Swindon area and require Metro Rod's technical expertise to remove the intruding root and repair a damaged drain.
Reading this BBC news item prompts us to redirect you again to our recent article about how to maintain your site drains and avoid unexpected and costly interruption when a blockage occurs. A Metro Rod pre-planned maintenance programme is highly recommended for any commercial or high-usage premises and we will take every step to ensure your site drains are left clean and free-flowing so your business can operate at maximum efficiency.
It will be interesting to see what happens in Reading as the Council's decision process progresses but there is no need for you to be "caught short" by a blocked drain or blocked toilet on your premises in Swindon with Metro Rod's trained team of drainage engineers available 24/7/365 to serve both business and residents.
Contact us at Metro Rod Swindon for a friendly and helpful discussion about what might be appropriate for YOUR site in terms of drain care and maintenance. We are always happy to offer Property Managers and Facilities Managers a free initial site assessment visit.
You can contact us by:
Calling us on 0118 950 4477
Going to www.metrorod.co.uk/local/reading
Emailing us at [email protected]
Connecting with Andrew, our Managing Director on LinkedIn