We are fully committed to servicing all customers in the current circumstances. Our engineers are working hard 24/7 to support all domestic and commercial customers.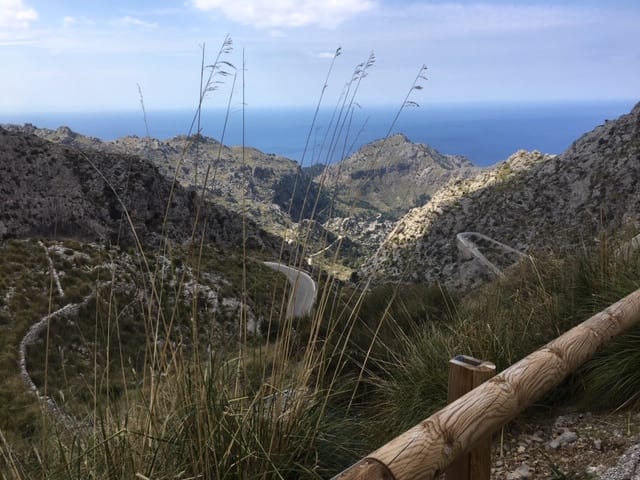 Unblocking blocked drains and blocked toilets across London can sometimes feel like an uphill struggle for our drainage engineers but Metro Rod Central London's Commercial Director Gary Hitchen experienced a different kind of pain this month when he visited Mallorca for a cycling weekend with a group of friends.
Gary cycled around 150 miles over the weekend but the "highlight" was his tackling the most feared climb on the island…the Sa Colabra climb, pictured above, up from sea level to a height of around 700m in the island's beautiful Serra De Tramontana mountain chain.
You can read more about the Sa Colabra climb here and this stunning road contains 26 hairpin bends and a continuous climb of almost 10km.
The climb up from the beach-side village of Port de Sa Colabra is only accessible by first descending the slope, as there is no other road into the village. This meant Gary had a good look at the horrors to come as he first descended the route and then, after a bowl of pasta for strength, turned his bike ride around and pointed it uphill.
Gary is used to high pressure water jetting of drains but, in this instance, he says "I certainly felt high pressure but there wasn't a lot of jetting going on in terms of my speed !  In fact I felt the strength in my legs drain away with every kilometre of pedalling".
With an average gradient of 7%, peaking at 13% around three-quarters of the way up it's fair to say the slope had Gary moving at a speed slower than a Metro Rod tanker reversing away from an empty septic tank with a full load.
"When I finally reached the top it was more satisfying than any blocked drain clearance in history" said Gary. We find that hard to believe given some of the blockages we have resolved for our customers but each to their own !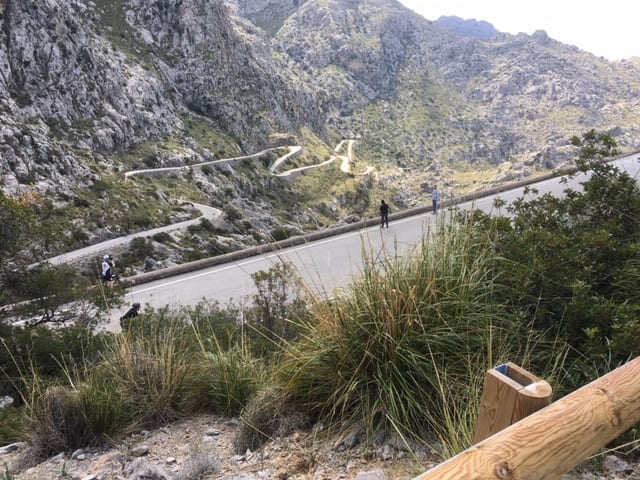 Gary survived to tell the tale and is now back in the saddle here at Metro Rod Central London helping us support our customers across London with their drain care needs. The picture below, taken at Cap de Formentor the day after his Sa Colabra climb shows him (second right) looking cheerful and we are glad to see him wearing his high-vis jacket, as any good drainage engineer would do when working in the road.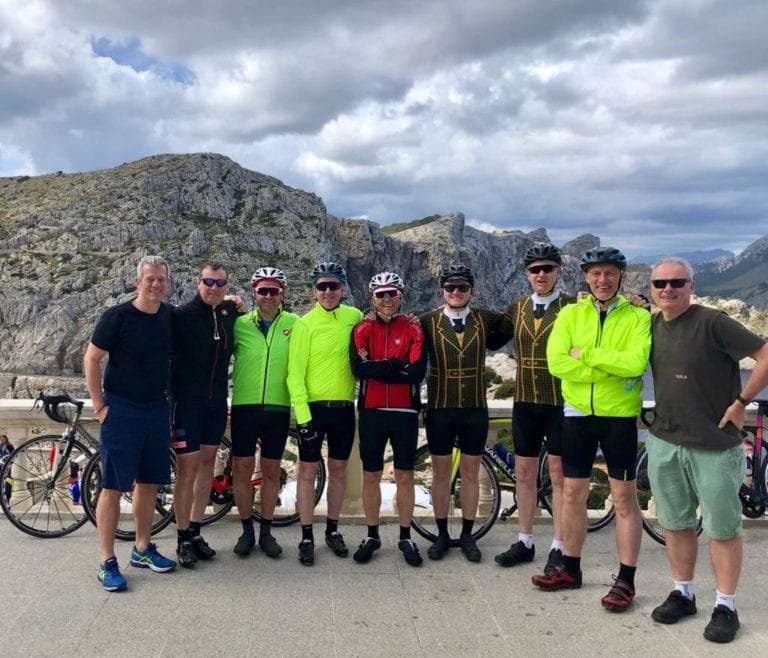 If you are in London there is no need to feel like you have a mountain to climb if you have a blocked drain, blocked toilet or require a drain CCTV survey, maintenance clean or repair. Just call Metro Rod and we will "get on our bikes" and resolve your issues in no time..and not at a steep price either. We will soon have your drains free-flowing and in peak condition.
To discuss how we can help you with any drain care or maintenance issue in London please don't hesitate to get in touch with us. Metro Rod Central London undertake to provide you with a great drain care and repair service.
You can contact us by any of the methods below: 
call us on 0203 875 6780
or email us on [email protected]
Go to our website; www.metrorod.co.uk/local/central-london/
or connect with Gary, our Commercial Director on Linked In