We are fully committed to servicing all customers in the current circumstances. Our engineers are working hard 24/7 to support all domestic and commercial customers.
When you notice you have a blocked drain you may think thats your day ruined, but it doesn't have to with Metro Rod Cumbria here to help.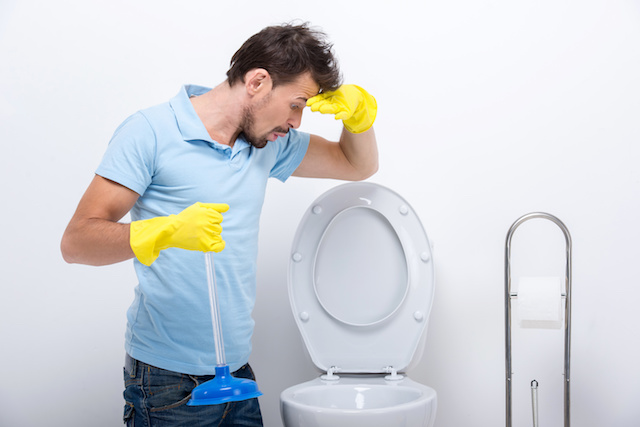 To help stop the risk of flooding and damage you'll want to sort the blocked drain or toilet as quickly as possible. There are a couple of things you can do yourself to save time if one of our engineers cant make it out to you straight away. 
If your toilet doesn't flush properly the first or second time, then don't try again as you probably have a blocked toilet. Chances are if you continue trying to flush the toilet you will only make it worse. 
To protect yourself from germs when trying to unblock your toilet you want to make sure you wear some protective clothing like long rubber gloves, and goggles or glasses. It's also a good idea to lay down some newspaper to protect your floor in case of water flooding over the toilet.
If you do know what is blocking your toilet, for example you know a toiletry bottle or child's toy fell in, then you can try reaching in, wearing gloves, to pull it out. 
You could also try using a plunger and placing it over the hole in the toilet and gently pushing and pulling on it to dislodge whatever is in the way.
There are a couple home remedies you can try to dislodge the blockage and unblock the drain to get things flowing again – 
Start by pouring boiling water down the problem drain. Then pour a cup of baking soda down the drain, followed by 1 cup water and 1 cup vinegar, cover the drain with the plug and wait for between 5-10 minutes. Then pour boiling water down the drain again. The reaction from the baking soda and vinegar helps loosen what is clogging the drain, and then the boiling water helps to push it out.

 

The chemical way – pour a sink or drain unblocker as per the manufacturing instructions down the drain, followed by boiling water to help push it along.

 
However if it is out of reach, a plunger cant help and the above remedies don't work, then call Metro Rod Cumbria who will be more than happy to assist you. We offer a couple different options to unblock drains when there is a big blockage, high-pressure water jetting and electro-mechanical cleaning which we decide on after assessing the site. 
Metro Rod Cumbria offer services from dealing with blocked drains, drain repair, CCTV surveys and septic tank maintenance. We believe in simple things and make sure we follow them through; available 24/7, professional, value for money service during and after the job and peace of mind in the fact that all our engineers are highly trained, DBS checked and fully insured.
Make sure you get in touch with us through any of the following:
Enquire through our website: https://www.metrorod.co.uk/local/cumbria/
Get in touch with us via email: [email protected] 
Call us on 01228 648050
We any drainage needs, we are the drainage experts. We look forward to hearing from you soon!