We are fully committed to servicing all customers in the current circumstances. Our engineers are working hard 24/7 to support all domestic and commercial customers.
Drains are one of the most important aspects of a property and problems with drainage systems such as leaking or blocked drains can cause serious damage and be very costly to fix. A good appreciation of what types of drains you have and how they work can help you to stay on top of their maintenance, prevent blocked drains and save you a significant amount of time, money and hassle. At Metro Rod Birmingham we want all of our customers to have happy and healthy drains!
The first type of drain we're going to look at is the Linear or ACO drain.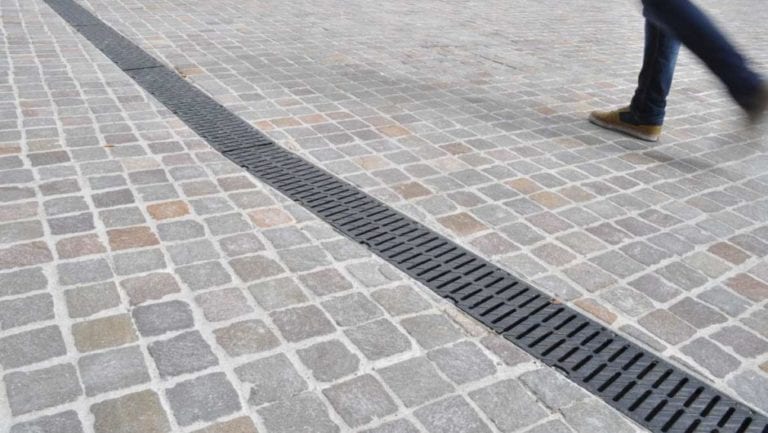 You may recognise these kinds of drains as they are one of the few that are visible on the surface and not buried away underground. What we mean exactly with a linear/ACO drain is a system that drains along it's entire length rather than at one particular point (As with a gully, but we will cover gullies in a future instalment). Most linear/ACO drains are variations of a basic structure of a U-shaped channel with a grate over the top of it to prevent bigger pieces of debris and even people or vehicles entering the channel. In public places the grates are often secured to prevent theft but domestic drains usually aren't.
There is a huge range of types available from simple polymer concrete units for domestic driveways and the like, to stainless steel units for use in medical and food preparation areas, up to large 250mm deep sections for use alongside motorways! As an example of the level of complexity and depth of knowledge drainage requires even something as seemingly simple and straightforward as a linear drain system is subject to exacting standards and classifications, there is a classification system based on the amount of weight a linear system can handle which incorporates both the channel and the grating cover, as shown in this table:
| | | | |
| --- | --- | --- | --- |
| Group | Class | Max. weight load | Uses |
| 1 | A15 | 1.5 tonnes | Very light duty for pedestrian areas like gardens, patios and driveways |
| 2 | B125 | 12.5 tonnes | Domestic driveway thresholds for family cars, vans and 4x4s |
| 3 | C250 | 25 tonnes | Lightly trafficked roads and small private car parks |
| 4 | D400 | 40 tonnes | Main roads, highways and high traffic areas like public car parks |
| 5 | E600 | 60 tonnes | Industrial estates, loading bays and cargo handling yards |
| 6 | F900 | 90 tonnes | Docks and airports, extreme heavy duty applications |
You can be assured that Metro Rod Birmingham are fully versed in these standards. There are also equations to calculate the linear drain requirements based on expected average rainfall and the size of the area being drained but that's a little beyond the scope of this article! The point is though that it is important to have someone aware of all of these factors install or repair your linear drains to make sure they do what they're supposed to do – drain away surface water!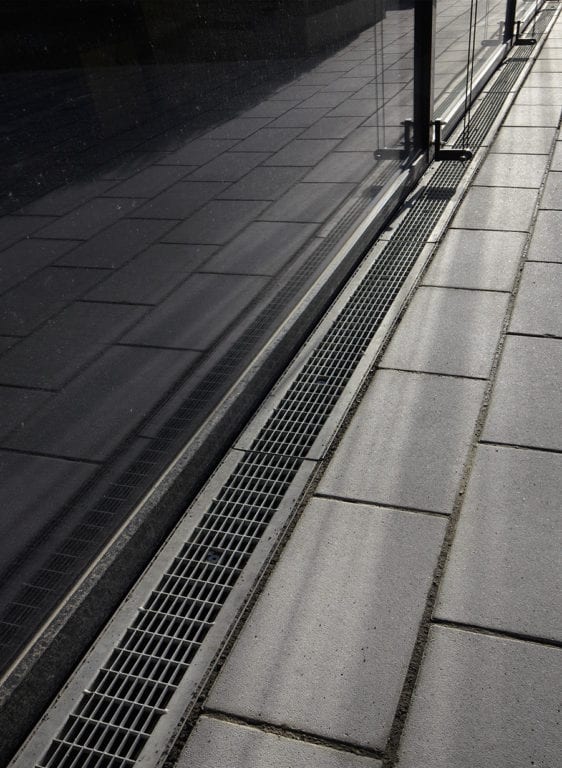 Linear/ACO drains are prime candidates for having a PPM set up for them or pre-planned maintenance. What this means is that Metro Rod Birmingham would attend every 3-12 months depending on various factors and clean the drains to ensure they work when needed. Linear/ACO drains often become full of silt and dirt washed in from the rainwater and they are, like most drains, often not thought about until they become full and overflow. Having a pre-planned maintenance agreement in place will mean the drains work when needed and will save you money in the long run in terms of reducing the amount of reactive work needed and the downtime of the business to resolve these issues.
Like all drains, Linear/ACO drains serve an important and usually undervalued service, often overlooked until there is a problem. Don't let flooded car parks and loading areas close your business; let Metro Rod Birmingham work with you to keep your drains flowing and your business running!
We hope you have enjoyed this in depth look into Linear/ACO drains, join us again next week for more fascinating insight into the world of drains.
Connect with us on Linked In – CLICK HERE
Like us on Facebook – CLICK HERE
Follow us on Twitter – CLICK HERE