We are fully committed to servicing all customers in the current circumstances. Our engineers are working hard 24/7 to support all domestic and commercial customers.
Over the past 8 months it has really become clear how much we, as a community, need to be looking out for each other, which is why Metro Rod Stoke decided to install a defibrillator.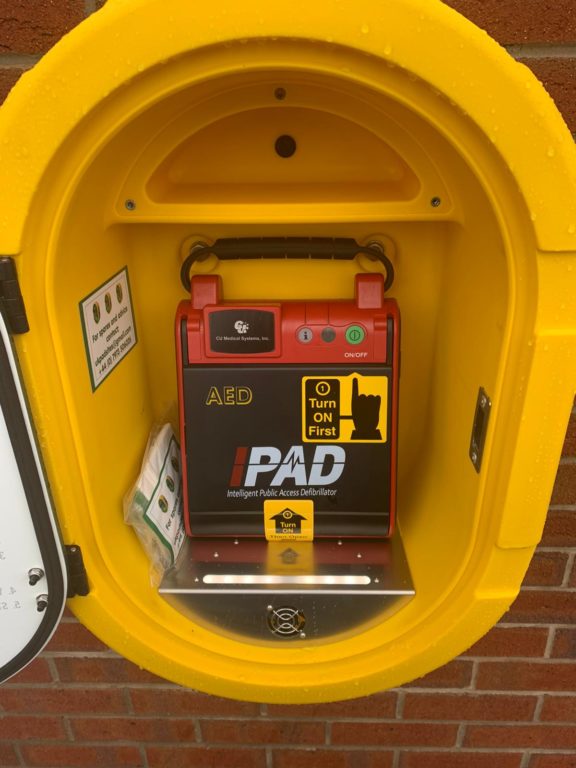 A Public Access Defibrillator (PAD) has been fitted outside our new building, to help support and save the life of anyone in our local community. It is a vital piece of equipment that can make a world of difference to someone who needs it. As reported by the British Heart Foundation "every minute it takes for the defibrillator to reach someone and deliver a shock, their chance of survival is reduced by up to 10%". By having one local to our community we hope to decrease the waiting time should anyone require a defibrillator, and therefore hopefully increase their chance of survival. 
Anyone in the vicinity set by the ambulance service, who calls 999, and needs a defibrillator, will be sent to collect the unit at our building so that it can be used quickly on the patient. The PAD is relatively easy to use, but our team have undergone some training to make sure they are confident in using the unit and providing any support should a situation arise and help is needed.
We strongly believe in supporting and giving back to the local community which is why we have decided to install this unit. Once the COVID situation calms down a little, we will be inviting other local businesses to send people round for training at our office so more and more people become comfortable using the PAD. The more people know how to use the defibrillator will really make a world of difference if anyone is ever in a situation where they need to save a life. 
We may be a drainage company, but we depend on those around us, so any little thing we can do to protect our community we will carry out to the best of our ability, whether that be through fixing a collapsed drain or having the knowledge to use a PAD. 
Metro Rod Stoke offers services across Stoke-On-Trent, Stafford, Wolverhampton & Worcester, from dealing with blocked drains, drain repair, CCTV surveys and septic tank maintenance. We believe in simple things and make sure we follow them through; available 24/7, professional, value for money service during and after the job and peace of mind in the fact that all our engineers are highly trained, DBS checked and fully insured.
Make sure you get in touch with us through any of the following:
Enquire through our website: click here
Get in touch with us via email: [email protected]
Connect with us on LinkedIn: click here
Call us on 0808 208 2658
Handling all your drainage needs, we are the drainage experts. We look forward to hearing from you soon!