If you have a blocked drain and don't want to let it interrupt your day, then try one of these useful home remedies to get it cleared.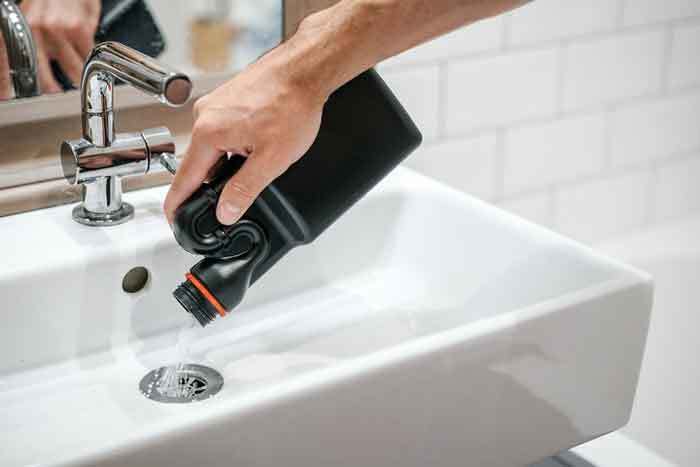 A slow draining sink, shower or outside drain can make life just a little bit more annoying for you as you wonder what to do to get it flowing normally again. You'll want it sorted as quickly as possible so the situation doesn't get worse and you can go back to your day to day activities. At Metro Rod Birmingham we know this is the case, so we have put together some of the best home remedies you can try to unblock your drains.
Baking soda and vinegar 
One of the classic home remedies for clearing a blocked sink or drain is baking soda and vinegar, as the reaction between the two works to break up the blockage so it can be moved along. Start by pouring one cup of baking soda down the drain or plughole, followed by one cup of vinegar and one of hot water. The reaction should start straight away and there will be some fizzing, so cover the drain and let it sit for about an hour. Then you can pour some boiling water down the drain to help flush it through. 
A plunger 
When using a plunger for a sink you'll need the head of the plunger to be fully submerged under water. Place the plunger over the plughole, making sure its completely covered and push and pull keeping the seal over the plughole. It should hopefully help loosen and dislodge whatever is causing your blocked drain so it can be flushed through.
A bent wire hanger
Take a normal wire coat hanger, straighten it out and then create a hook which you can use to try and pull out whatever is causing the blockage. You've got to be careful that you are puling it out and not just pushing the mass further down the drain. When you've got out as much as you can, run the hot water and hopefully it will be draining like normal. 
Boiling water
Boiling water is probably the easiest thing you can try to get a build up of solidified fat, oil and grease moving. The hot water will help to soften the mass so that it can be flushed out of the drain. It's important to pour the boiling water slowly and in stages so that it can work properly and drain away.
Metro Rod Birmingham offer services across Birmingham, Solihull, Walsall or Dudley  and surrounding areas. Dealing with blocked drains, drain repair, CCTV surveys and septic tank maintenance. We believe in simple things and make sure we follow them through; available 24/7, professional, value for money service during and after the job and peace of mind in the fact that all our engineers are highly trained, DBS checked and fully insured.
Make sure you get in touch with us through any of the following:
Enquire through our website: click here
Get in touch with us via email: [email protected]
Call us on 0121 776 8838
For any drainage needs, we are the drainage experts. We look forward to hearing from you soon!