We are fully committed to servicing all customers in the current circumstances. Our engineers are working hard 24/7 to support all domestic and commercial customers.
National Apprenticeship Week 2020 kicks off today…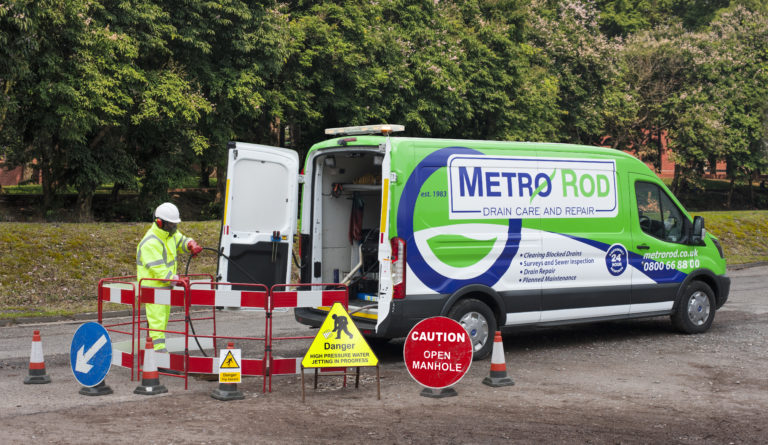 Today sees the start of an annual week-long celebration of apprenticeships across England, and is a time to recognise and applaud success stories across the country.  At Metro Rod we have created a unique apprenticeship scheme in Drainage Inspection, Maintenance and Repair.  An industry first, it focuses solely on drainage & plumbing, having been built exclusively for Metro Rod and accredited by the Institute of Training & Occupational Learning (ITOL). Our programme consists of 37 internal courses and 12 external courses to make it the most comprehensive apprenticeship within the drainage industry.
Our two year Apprenticeship Scheme is an excellent opportunity to gain qualifications and experience. You will earn as you learn and gain practical skills in the workplace.

To find out about apprenticeships and what they could mean for you, take a look at the UK Apprenticeship Guide HERE. This gives you generic information about what an apprenticeship is ad how it could benefit you or a member of your family.
More specifically – follow this link here to find out all you need to know about our amazing apprenticeship scheme. 
This week you'll see apprenticeship stories across National and Local news, where companies such as Metro Rod will promote the success of our apprentices and highlight the huge benefits to other employers of all sizes who are thinking of taking on an apprentice.
Apprentices across the country will also be celebrated throughout the week, with engagement and events in schools and colleges. Many current and former apprentices will go back to school to tell their story, attracting the next generation of apprentices, so they too can fire up their future career.
Over the past 13 years, National Apprenticeship Week has brought together apprenticeship supporters from across the country, with MPs, ambassadors, apprentices, training providers and top employers involved in recognising the value and importance of apprenticeships.
Looked into what a great opportunity this is and have decided to take the plunge, here's how to apply?
Please send the following information to [email protected]
Full Name
Date of Birth
Location you are based/or wish to work – explore all of our locations here!
A brief statement on why you would like to join the Metro Rod apprenticeship scheme.
We look forward to hearing from you soon. In the meantime, if you find you need the expertise of some of the best drainage engineers in the UK, call us here at Metro Rod Bedford on 01582 666543 / 0800 668800 and someone will be with you as soon as possible.