We are fully committed to servicing all customers in the current circumstances. Our engineers are working hard 24/7 to support all domestic and commercial customers.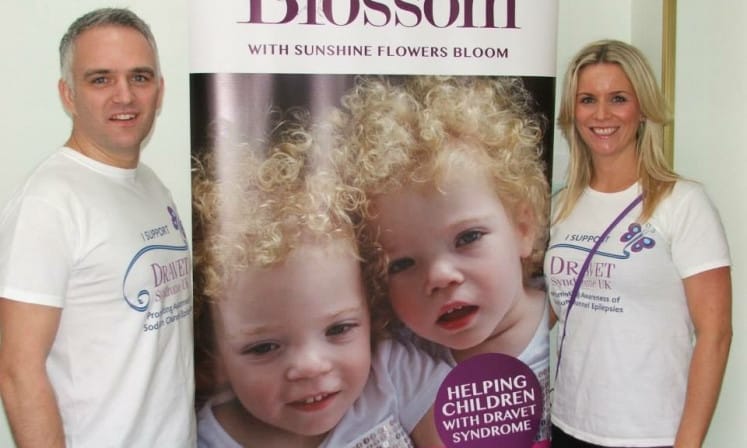 Metro Rod are proud patrons of Rose Blossom Trust, a charity that is close to the directors hearts. Jo and Mike met Natalie and Mark Chapman parents to twins Darcie and Evie back in 2014. They were instantly attached to the girls who where born with Dravet syndrome, also known as Severe Myoclonic Epilepsy of Infancy (SMEI), this is a very rare and catastrophic form of intractable epilepsy that begins in infancy. Not long after birth it was discovered both Darcie and Evie had health problems including jaundice, heart murmurs, feeding issues, blood transfusions and Evie a bleed on the brain.
This was only the beginning, during a family holiday to Spain Darcie had a convulsion and was rushed to hospital. On return to England they visited the doctor who put it down to a febrile convulsion. During the following month after a bath Darcie had a second convulsion and Evie, not wanting to be outdone by her sister, followed suit.
From this time onwards the girls had, and still continue to have many different types of seizures. Full tonic clonic seizures (both arms and legs jerking), partial seizures (1 arm and 1 leg jerking) and absences (staring episodes). During all episodes the brain shuts down, they struggle to breath and development is delayed.
The syndrome is a very rare neurological disorder beginning in infancy, it is characterised by severe, difficult to control seizures. The condition delays learning development, causes communication difficulties, ataxia and autism. At present there are approximately 300 people within the UK diagnosed with Dravet Syndrome, they are the only family known to have a set of twins diagnosed.
On 10th December 2015, at the young age of 5,  precious princess Darcie Rose fell asleep for the last time. Dravet Syndrome has given another, their angel wings. Darcie was a beautiful and courageous little girl, who despite her condition was always smiling.
Darcie has left a huge hole in the lives of everyone she met. Jo and Mike and the Metro Rod team are proud to support the charity through fundraising activities, administrative support and introducing them to new contacts who may be able to help in the future.
For more information about the charity please visit http://roseblossomtrust.co.uk/