We are fully committed to servicing all customers in the current circumstances. Our engineers are working hard 24/7 to support all domestic and commercial customers.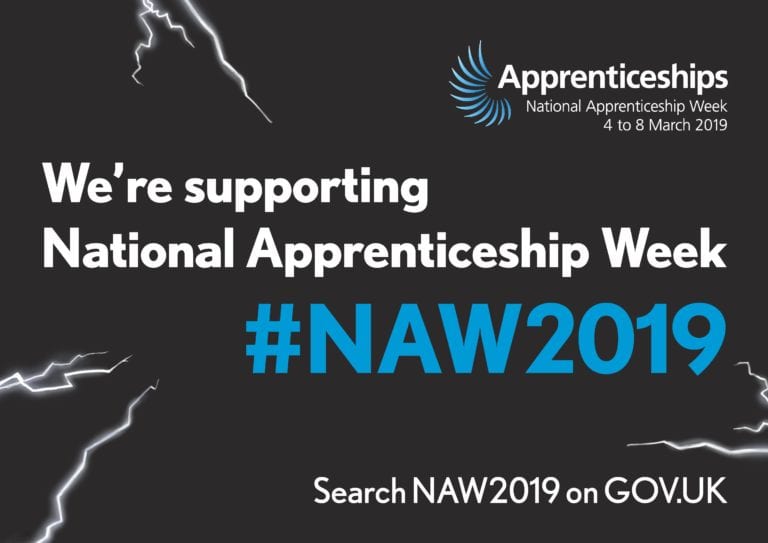 This week Metro Rod Central London is celebrating National Apprenticeship week following the launch of Metro Rod's very own drainage engineer Apprenticeship programme at the beginning of 2019. This is really the latest manifestation of our ongoing commitment to training and development.
National Apprenticeship Week is coordinated by the National Apprenticeship Service and is designed to celebrate apprenticeships and the positive impact they have on individuals, businesses and the wider economy. Our drainage engineers are unblocking blocked drains and blocked toilets, carrying out drain maintenance visits, undertaking CCTV drain surveys and repairing damaged drains across London every day and many of them started their careers with Metro Rod in a General Assistant or Apprentice role
A drainage engineer's job is a skilled profession and requires technical knowledge and expertise in a number of applications associated with drain care and repair . Our drainage engineers in Central London will typically be fully trained in :
High pressure water jetting. This the most effective way of dealing with clearing a blocked drain or removing an external blockage causing a blocked toilet or blocked sink.
Electro-mechanical drain and pipe cleaning. This is the most common way of cleaning and unblocking internal drain pipes and vertical "stacks" in multi-level and commercial buildings in Central London.
CCTV drain survey to assess the condition of drains on London sites.
Vacuum tanker work when there is the need to remove quantities of water or waste to facilitate drainage works
Confined Space entry
" No-dig" drain repair and drain lining carried out from service level.
Safe excavation
Pre-planned maintenance programmes
Numerous IT applications
Health & Safety and Hygiene procedures
Customer care
As you can see unblocking drains in London involves a lot more than "turning up with a few rods" and our drainage engineers use the skills they have acquired  across the capital city from Acton and Ealing in the West , through Notting Hill, Knightsbridge, Kensington and the West End to the City of London and Docklands and SE postcodes covering areas such as Dulwich and Southwark.
Metro Rod uphold the highest standards of training and accreditation, quality, safety and environmental care – we are compliant with ISO 9001, ISO 14001 and OHSAS 18001 and all our engineers maintain their professional accreditations through regular renewal training.
Now, new for 2019, Metro Rod's national network of drainage engineers has partnered with The Institute of Training and Occupational Learning (ITOL), to create an industry first apprenticeship scheme unique to the drainage industry. The bespoke drainage apprenticeship scheme is exclusive to Metro Rod and is designed to allow new entrant Apprentices to learn all the skills needed to specifically meet the business's requirements, in turn meeting the highest standards in the drainage industry.
ITOL are globally recognised as an elite professional body, delivering a Professional Development Framework, with the structure of the programme being both simple and flexible, providing a variety of career paths for individuals to achieve excellence and improving organisational performance.
The Metro Rod drainage apprenticeship is designed to be completed over a two year period. ITOL staff will visit Metro Rod's local depots, such as our own in Central London,  and support the on-boarding and training  of new drain care  apprentices.
The Metro Rod drainage apprenticeship scheme has two distinct elements:
Completion of traditionally recognised and essential external core modules such as HPWJ (high pressure water jetting), NRSWA (streetworks training), CSCS (construction site training) amongst others.
38 internal modules covering drainage practice the completion of which will make the prospective apprentice an experienced and competent contributor to the business, with full completion resulting in the student becoming a fully trained and qualified drainage engineer.
The Metro Rod drainage engineer apprenticeship scheme evidences our commitment to the long-term future of our business and Metro Rod Central London's ongoing commitment to drain care and repair in the capital.
To discuss how we can help you with any drain care or maintenance issue in London please don't hesitate to get in touch with us. Whether you are in the hotel and hospitality industry or involved in property management and maintenance in any way whatsoever Metro Rod Central London undertake to provide you with a great drain care and repair service.
You can contact us by any of the methods below: 
call us on 0203 875 6780
or email us on [email protected]
Go to our website; www.metrorod.co.uk/local/central-london/
or connect with Gary, our Commercial Director on Linked In
We look forward to hearing from you and helping you soon !