As we begin a New Year here at Metro Rod Dorset & Portsmouth we thought we'd look back at our achievements and another record year for us. Time really does fly when you're busy and things are going well and your workforce and customers are happy.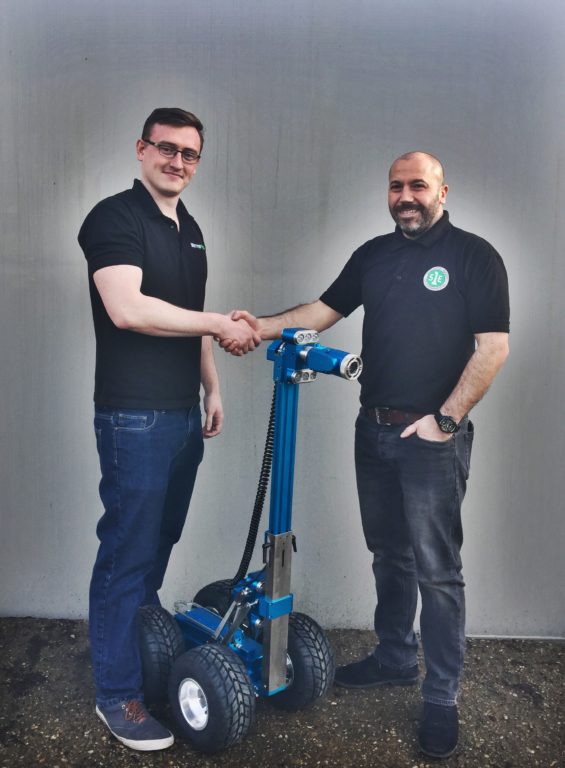 We began 2019 by investing in new technology and equipment and Richard, our Operations Director took delivery of  a Trio-Vision Camera Crawler Pipe Inspection System. We were the first drainage company in the UK to take on this new state of the art system and our input was used in parts of its design to ensure meets all of customers requirements. Over the course of the year, this has proven a great investment and has been used on numerous jobs saving valuable time and money for our customers.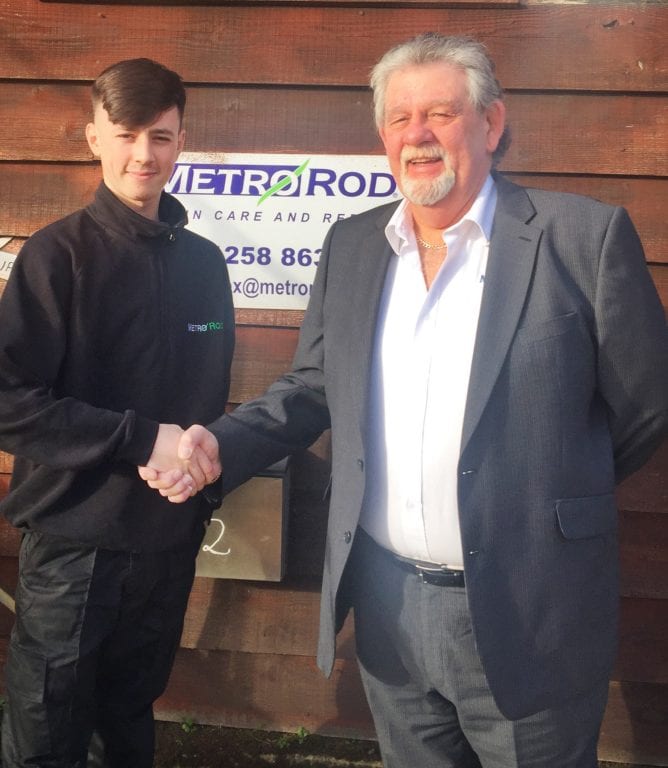 Metro Rod invests in its workforce and in February this year we were delighted to take on our first Drainage Apprentice, Ben who at the time was 16.  Metro Rod partnered with ITOL to create a new bespoke apprenticeship scheme a unique and industry first to provide the skills, knowledge and confidence for a whole new generation of drainage engineers.
Ben will complete a two year, work based, Level 3 Advanced Apprenticeship, training and instruction taking place while working on drainage tasks. The structure of the formal training is built on a suite of specialist training courses that have been externally Accredited and Certified by the Institute of Training & Occupational learning.
Across Dorset and Portsmouth we work with many businesses both big and small carrying out reactive drainage work as well as pre-planned maintenance and we took the step to widen our net by joining the Dorchester Chamber of Business meeting its members at the various successful events we attended throughout the year.
We are all aware of the effects of Climate Change on our weather systems and in April, Dorset and the South West braced itself against Storm Hannah. Metro Rod Dorset and Portsmouth were on call to assist with emergencies caused by the store, helping residents and business across the county.
Trust plays a really important role in drainage contractors world, and we price ourselves here at Metro Rod Dorset in our excellent reputation, so we were delighted to be included as a Blackmore Vale Trusted Trader for our outstanding standards of customer service and our work carried out with our tankers, septic tank work and general drainage services.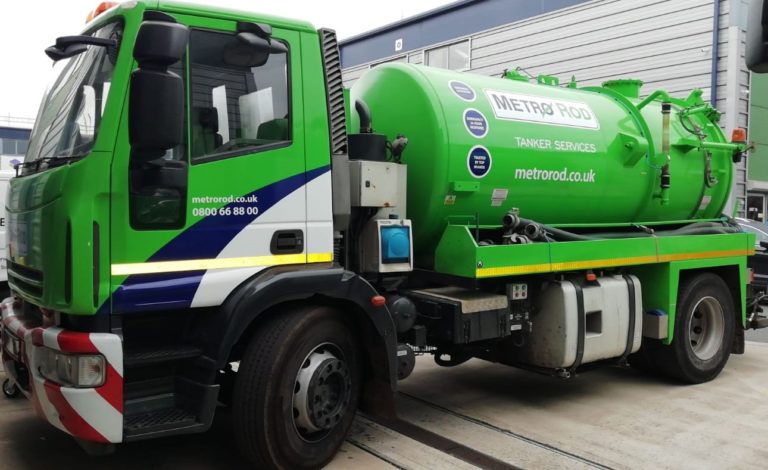 Due to the growing demand of our tankering services, we made the decision to invest in another new tanker so we are even better equipped to service Bournemouth & Portsmouth providing a rapid and efficient tanker services to customers throughout the area, enabling us to provide an even faster and efficient services for the following needs, flood relief, emptying of road gullies and de-silting, jetting operations on large sewers, jetting operations where water supply is remote.
We could not provide any of our services in the fast, reliable and quick fix way if we didn't have the back up of our office staff who ensure the smooth running of operations, so we were delighted to welcome Pippa to the team. Pip's valuable experience has already been a huge to the team, part of Operations and our important CCTV quoting system along with further recommendations for our clients, who always require a quick turnaround on these important quotations.
We like surprises and one of the best we had during 2019 was a lovely surprise from the team over at Dorset Tea in Wimborne, a wonderful box of Sunshine Blend Tea and 2 special Dorset Tea Camping Mugs. turned up after we had tweeted about our Dorset Tea Break. We were bowled over with this surprise super gesture and will forever be Dorset Tea Drinkers.
Along with new office staff, we have also taken on new engineers to bolster our drainage expertise Sam, Danny and Chris all join with many years of experience within the drainage industry and have already made a significant impact to our team and our customers are singing their praises.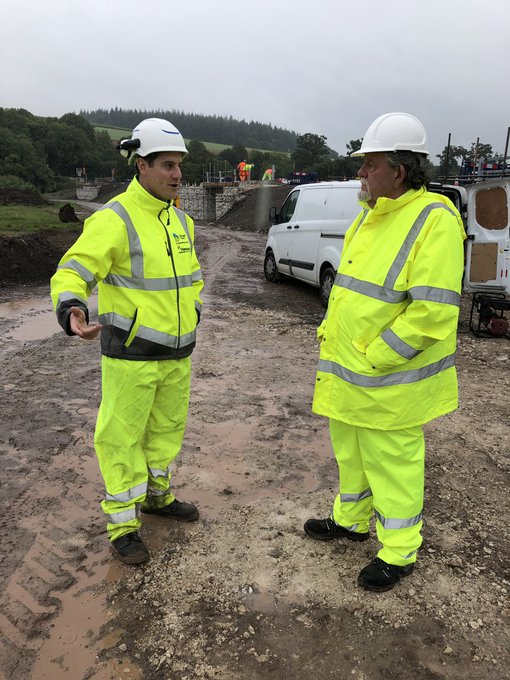 In September Martin was fortunate to have a tour of the highly specialised engineering work that Dorset Council carried out at a bridge in North Dorset. Over a few months we had been observing progress that Dorset Council Highways Team had been making at Durweston Bridge major construction project. The team onsite had to coordinate traffic signals, equipment and construction materials, removal of road fencing and kerbs. This was required so new culvert units could be installed.
We end the year on a high, with further investment in vehicles an a particular emphasis on car parking drainage, where lower height vehicles are required. We also welcome our New Business Development Manager Mark Phillips, who has worked in the drainage industry for over 10 years and has already beginning to make a difference here.
All that's left to say is that in 2020 we will continue to expand our fleet of vehicles, take on more senior drainage engineers, continue to train our existing engineers to the very highest of standards and of course provide the best level of services to all our customers.
Wishing all our customers and business that we work with a very happy New Year.
If you require the services of Metro Rod you can get in touch with us in a variety of ways;
You can go to our website
You can get us on Twitter or Facebook
You can call us on  0808 2509905/ 01258 863745
You can email us on [email protected]