We are fully committed to servicing all customers in the current circumstances. Our engineers are working hard 24/7 to support all domestic and commercial customers.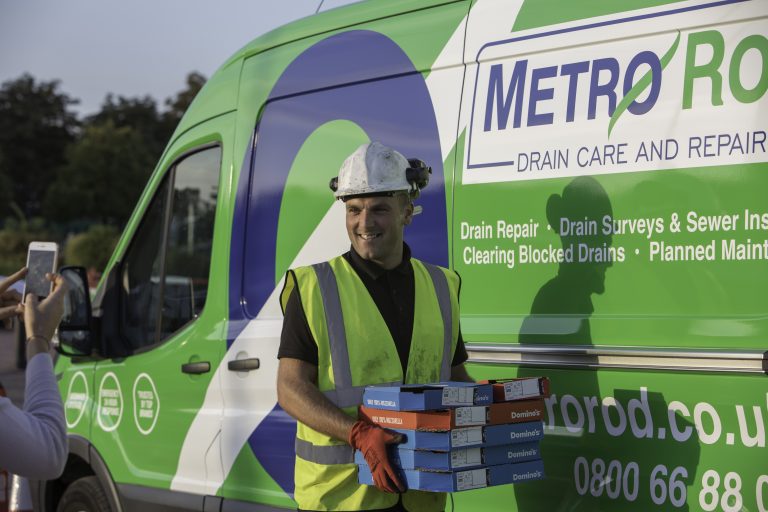 The recent news of a new school development in Reading is a prompt to thought about two of Metro Rod's key drain care services to commercial customers across the Thames Valley in Slough, Reading, Newbury, Swindon and all surrounding areas.
Our engineers carry out all manner of drainage works, from clearing a single blocked drain or blocked toilet  to major repair and maintenance tasks which can involve excavation or drain lining techniques. Two of our key areas are providing essential services to the Construction sector and the Education sectors so both during the construction of a new school, and throughout it's lifetime thereafter Metro Rod can play an invaluable role.
Our services to the Construction Sector include:
pre development surveys to establish the condition of on-site drains. Our CCTV drain survey services (click here to read more about these) can report on the condition of existing drain lines prior to any build-over occurring
Whilst construction work is in progress Metro Rod can be on hand to help clear gullies and drains of any debris that sites can produce. We can supply tankers to support these kind of works.
Metro Rod can also assist in pre-clean and hand-overs to assist in helping get the project delivered successfully to the end client on time and in full working order,
Metro Rod supports many of the UK Construction industries biggest names . We are THE drainage company for construction business in Reading, SLough, Swindon and across the Thames Valley.
Our services to the Education Sector include:
pre-planned maintenance cleans of school drainage systems to avoid interruption and disruption from obstructive and unhygienic drainage problems. With toilets in heavy use , and sometimes misuse (!) it's essential for schools and colleges to minimse their risks by maintaining their drains and internal waste pipework.
reactive call-outs to clear blocked toilets, blocked drains and cblocked gutters when things do go wrong.
This interesting school case study highlights both of the above services and is a good example of Metro Rod's problem solving ability.
We also help schools with sdrainage repairs and, for instance, have excavated and redirected underground drainage in order to resolve playground flooding problems at a school in Newbury.
Metro Rod Reading, Slough and Swindon are unblocking drains, unblocking toilets, cleaning drains, surveying drains, clearing gutters, repairing drains and providing tanker services every day across the Thames Valley area. We can resolve YOUR drainage issues and support your business with any drainage-related work and commit to a safe, professional and honmest service day or night.
If  you would like to find out more call us on 0808 208 2654 . Alternatively you can call our emergency helpline on 0800 66 88 00 24 hours a day.
You can also contact us by:
Going to www.metrorod.co.uk/local/reading/
Emailing us at [email protected]
Connecting with Andrew, our Managing Director on LinkedIn