We are fully committed to servicing all customers in the current circumstances. Our engineers are working hard 24/7 to support all domestic and commercial customers.
It is a common ethos across all Metro Rod depots that giving back to the local community is a priority, which is why Metro Rod Isle of Wight has chosen to support a nearby non-profit organisation, John Cattle's Skate Club.
A local skate club for both youths and adults, hosted at St Marks Church Hall in Wootton, the club is run to help anybody in the area, no matter their age or physical abilities, to learn to skateboard.
Although the club is now a popular attraction, it is solely funded by the people who attend and donations from local businesses and organisations, so they often find themselves having to wait for new equipment as the money just isn't available.
Metro Rod is here to help 
In an attempt to give back to the community, support the club and build better relationships with locals, we have teamed up with John, the skate club founder and donated the money needed to buy vital safety equipment.
We see engineer safety as a priority when we're out on-site, so it was a natural fit for us to provide the kit needed to keep all the skaters at the club safe.
We're thrilled to be part of not just the club itself but a wider network of sponsors, all of which are local businesses that have come together with the common interest of bettering the experience the skate club can offer its members.
Alongside working with John Cattle's Skate Club, we're also proud to have partnered up with the Wight Warriors Speedway. We will be providing clearing and maintenance services at the Speedway throughout the coming season and are excited to work closely with the team to help in any other ways we can.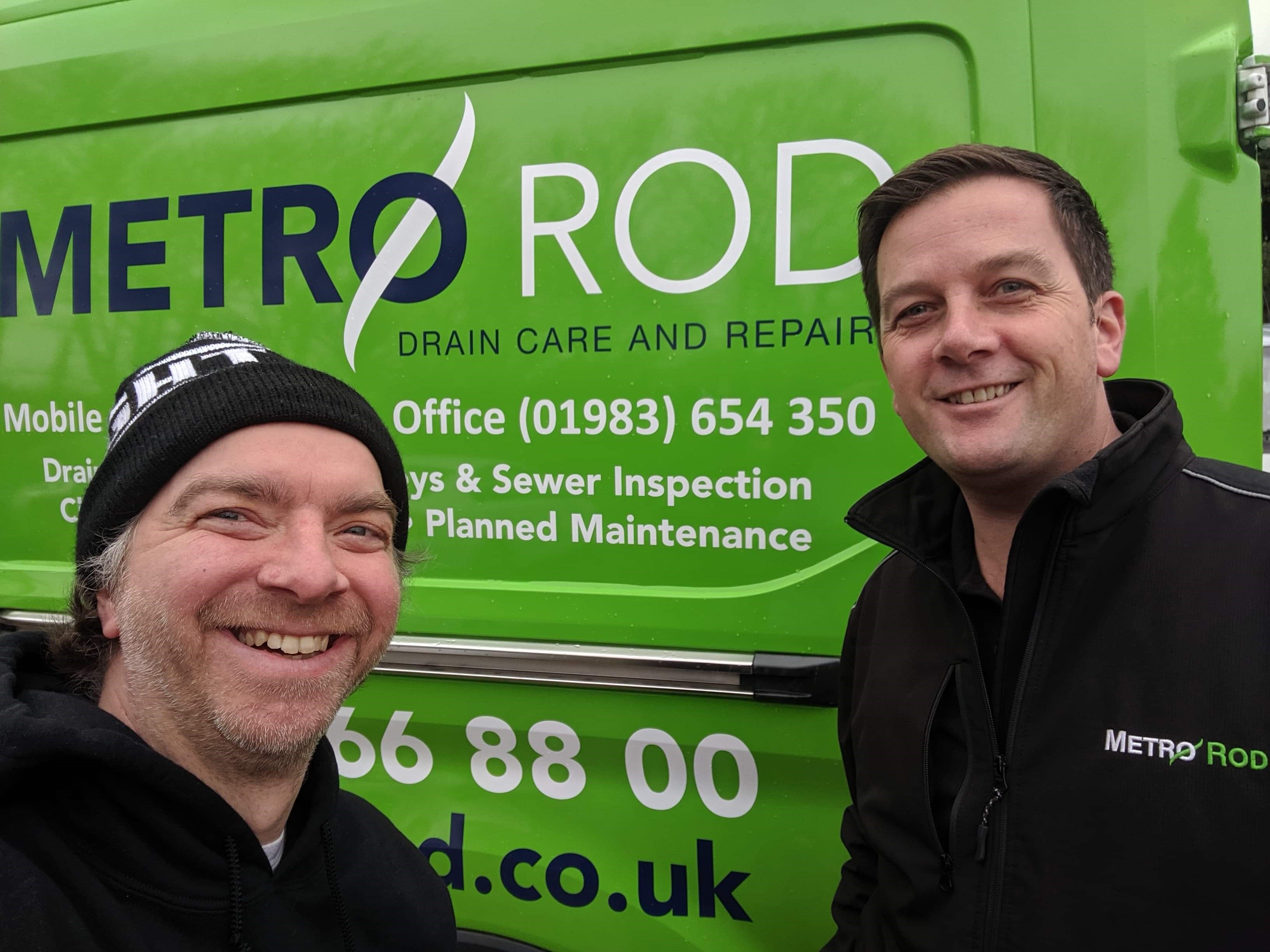 Metro Rod is now on the Isle of Wight! We are here and we are ready to provide a whole range of drainage services to commercial and domestic customers around the island. We're available 24/7/365 for both emergency and routine work, so whenever you need us, we're only a phone call away.
Dial 01983 654350 to organise a visit from one of our engineers or visit our webpage for more information.