We are fully committed to servicing all customers in the current circumstances. Our engineers are working hard 24/7 to support all domestic and commercial customers.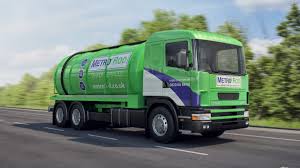 Clearing blocked drains and blocked toilets across London forms the core of our day-to-day reactive work but we also carry out a wide range of more complex works, notably CCTV drain surveys, pre-planned maintenance cleans of drainage systems in high-usage buildings and locations and drain repairs.
Drain cleaning itself involves a range of techniques and Metro Rod Central London not only carries out high pressure water jetting and electro-mechanical cleaning of drains but also provides tanker service to support customers who need bulk waste removing from their locations and carried responsibly to suitable waste disposal sites.
 Sewage waste, liquid waste, grease from catering industry grease traps and oil from petrol interceptors in car parks and forecourts can all be removed efficiently by our experienced team.Our tankers collect and dispose of both hazardous and non-hazardous waste from a range of facilities and locations across London including septic tanks, grease traps, petrol interceptors, drains, sewers, gullies and boreholes, using only reputable and certified disposal sites.
Our tankers have many uses and are an essential part of our specialist equipment.  They can be utilised for jobs such as:
Drain cleaning

 

Emptying of interceptors, grease traps and septic tanks
Cleaning and clearing up spillages and flooding
Removal of solids and liquids from any location for any reason
Emptying of road gullies and de-silting
Flooding can cause many issues, mainly the deposit of silt in sewers and road gullies. The silt then settles preventing gullies and sewers draining effectively and efficiently. Combination tankers are an excellent method for relieving these issues, as not only can they remove silt from gullies via vacuum, they also offer the facility to flush through silted sewers and remove the silt, thus returning the sewer to a serviceable condition.
Emptying of grease traps and petrol interceptors
The same principles apply to this important part of our operations. Many buildings and facilities in Central London include catering operations of some kind, to say nothing of London's vast restaurant sector. Grease traps are often installed, being devices designed to intercept and separate out most greases and solids before they enter the wastewater disposal system. Regular removal of grease from grease traps is supported by our tanker operation as is the emptying of separated out oils from petrol interceptors, which follow the same principles in car parks and forecourts.
Cleaning of larger diameter drains
Tankers such as our combination tanker are designed for the removal of debris and cleaning of large sewers. Rather than using high pressures to blast through blockages, tankers use high flows at lower pressures which ensures thorough cleaning quickly.
Flood Relief
Vacuum tankers are an excellent method for flood water relief, providing quick removal of water and other debris.
In a tight spot ?
Our bespoke smaller tanker unit is ideally suited to tight spaces, accessing blocked gullies, manholes and grease traps much more easily than larger vehicles. Easily manoeuvred around the busy streets our mini-tanker can access, for instance, underground car parks as are commonly found in Central London.
Metro Rod comply with all legislation for waste disposal and tracking. Preparing and completing legal waste documentation for you is all part of our service.
To discuss how we can help you with any drain care or maintenance issue in London please do not hesitate to get in touch with us. Whether you are a business owner or involved in property management and maintenance in any way whatsoever Metro Rod Central London undertake to provide you with a great drain care and repair service.
You can contact us by any of the methods below: 
call us on 0203 875 6780
or email us on [email protected]
Go to our website; www.metrorod.co.uk/local/central-london/
or connect with Gary, our Commercial Director on Linked In
We look forward to hearing from you and helping you soon !