Welcome to Metro Rod Leeds, Bradford, Huddersfield & Wakefield -The Drainage Experts. We provide extensive solutions to homes and businesses of Huddersfield, Bradford and surrounding areas 24 hours a day, all year round. Blocked drains and drain maintenance are no problem for us, as our expert engineers have seen it all. We have the solution to all your drainage problems.
Metro Rod (West Yorkshire) were called out over the weekend to provide emergency support to Bradford Council. A new dual carriageway is currently in the process of being built, therefore the Council wanted to identify where the drainage runs were situated. Using the latest technology, our engineers provided a very detailed CCTV drain survey in order to fully investigate the issue.
All of our engineers are fully trained, DBS checked and fully insured. They aim to to give you the highest level of service, from basic services such as blocked toilets and manholes, to the more technical side, such as drain rehabilitation and detailed CCTV drain surveys. We also offer the following services;
• Clearing Blocked Drains • Inspection & CCTV Surveys • Drain Repair & Excavation •
• Pipe Lining & Renovation • Tanker Services • Pre-Planned Preventative Maintenance •
Here at Metro Rod we have developed professional and longstanding relationships with local councils, and continue to support them across the UK. When it comes to commercial drain cleaning & CCTV drain surveys, Metro Rod understand the day to day demands faced by running a commercial property. Major UK companies and leading high street names trust us to deal with all their regular drain maintenance and we'll bring the same high standards of service to you. If you require a CCTV drain survey, emergency support or any of our services above, then please contact the drainage experts on 01484 844100 and we will be more than happy to assist you further.
There are several ways in which Metro Rod can help you with your CCTV drain surveys and sewer inspection.
iTouch Live CCTV inspection – Metro Rod has invested heavily in the very latest CCTV survey inspection equipment and software, meaning that we can provide completely transparent and virtual, real-time reports directly to you.Using iTouch Live, the data collected from site is streamed in real time to the local office for processing. In most cases, your inspection report has already progressed to the next step before our engineer has finished packing up his tools. With geography no longer a factor, our team of technical support managers are also able to provide instant technical assistance to each of our local offices, ensuring that even the most complex of cases is analysed efficiently. All of this means that we are able to conclude each of our inspection reports far more quickly than before, allowing us to closely evaluate the problem and report back to you on the most effective solutions to your problem. Each report can be delivered instantly through our live web portal, or should you prefer, we can still place a printed copy and a DVD in the post to you. As an alternative to the iTouch Live CCTV survey inspection, we can also offer reports using the traditional WINCAN reporting software.
Homebuyer's Survey – Buying a home is likely to be the single biggest financial decision in your life, the last thing you need is a myriad of underlying drainage issues that have come to haunt you through bad planning. For example, drain damage in homes is often caused by old age and tree roots from out the home, which creates blockages and causes water to leak into the surrounding soil. If this issue is not rectified, it can lead to further problems involving drain collapse and subsidence.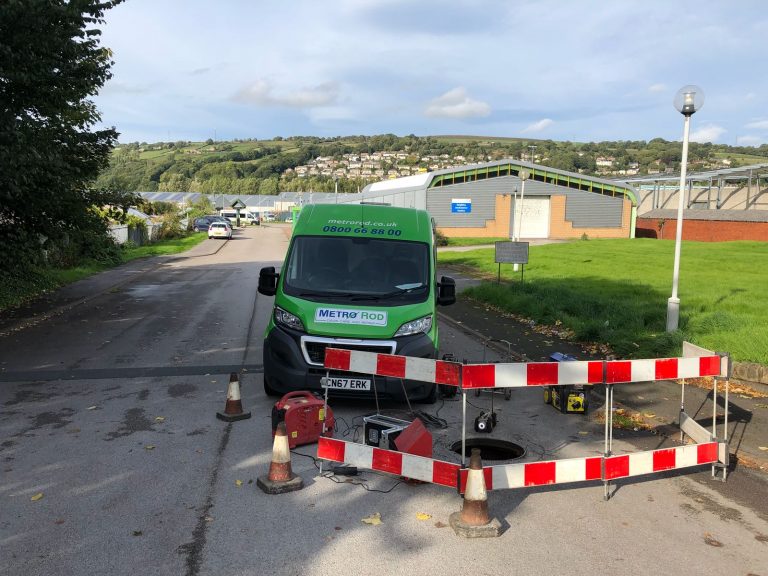 Don't believe that CCTV surveys are needed? Wet wipes are becoming a huge issue here in the UK, especially in Leeds, Bradford, Wakefield and Huddersfield. Read this Guardian article on how "Wet Wipes make up 93% of UK sewer blockages".
Visit our website: Metro Rod Leeds & Wakefield, Metro Rod Bradford & Huddersfield
Email us on [email protected] 
Call us on 01484 844100.
Follow us on Facebook and Twitter 
Connect with us on Linkedin