We are fully committed to servicing all customers in the current circumstances. Our engineers are working hard 24/7 to support all domestic and commercial customers.
As part of our on-going commitment to the Greater Glasgow community, we've been partnering with the Brownies of Westwood District in East Kilbride to talk about the environment.
Our Business Development Manager, Mhairi MacLeod, asked the Brownies to think up a new name for the most recent member of the Metro Rod Glasgow team – our shiny new tanker.
Thanks to all who took part in our Twitter poll. The winner by a landslide was Rodney!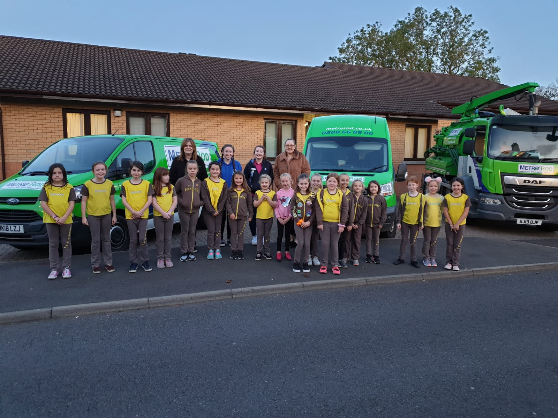 Rodney (along with Mhairi and two of the engineers, Jason and Alex) paid the Brownies a visit this week. The brownies got to see some of Rodney's magic tricks, which they thoroughly enjoyed, despite the fact Rodney was a bit smelly and rather noisy.
The Brownies also got to look inside the drains outside via the CCTV camera and got to see the crawler camera in action – they decided it was like something from Doctor Who!
We had a fantastic couple of evenings, and we think the engineers had as much fun as the Brownies.
A prize was given for the winning name and prizes for the most beautifully coloured in pictures (this was a very difficult decision, as they were all beautiful).
We think Rodney really suits his new name!