We are fully committed to servicing all customers in the current circumstances. Our engineers are working hard 24/7 to support all domestic and commercial customers.
To commemorate National Apprenticeship Week we decided to catch up with one of our apprentices, Matthew. It's been almost 2 years since Matthew started his Apprenticeship program, which comes to an end in September.
Metro Rod Newport, Hereford and Gloucester Director, Ben Witcomb, insists that
"Employing apprentices is the best decision I have made. I am determined to employ one or two more apprentices after Matthew and Gethin finish their apprenticeship. The thing I love about apprentices is that they have the opportunity to see so many aspects of the job that most aren't able to see. Getting engineers from other companies is great but having a mind that is new and open to learning to do a job the Metro Rod way is amazing. I hope that in the future the apprentices will want to complete their licenses for the tanker, recycler or a camera van engineer. Once the boys finish their apprenticeship they will have a year of being a General assistant before becoming an all aspect engineer. This is so they are well-rounded and don't miss out on anything important."
We decided to see whether Matthew's opinions on apprenticeships have changed, what he has learnt, and what his future at Metro Rod looks like after his apprenticeship.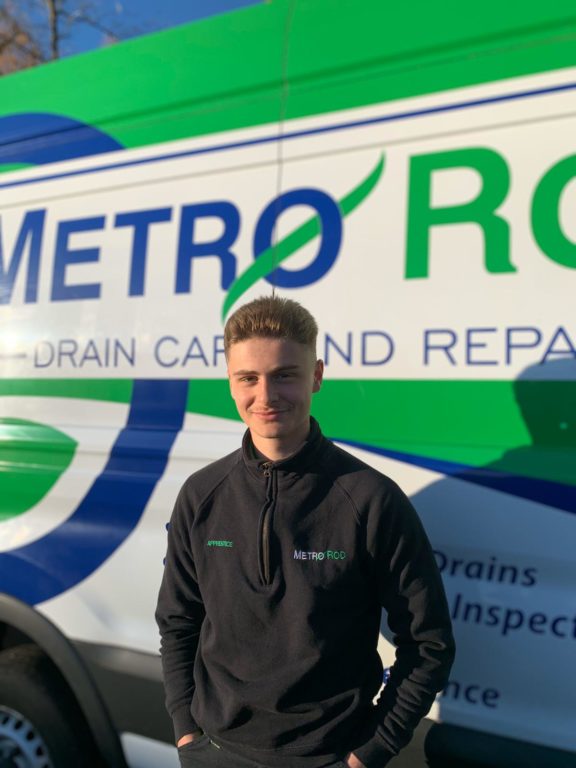 Why did you apply for an apprenticeship role? Have your opinions on Apprenticeships changed?
I personally applied for an apprenticeship as I thought it was a great start to my working life. I have always enjoyed physical/ hands-on work more than classroom learning. My opinion on apprenticeships has definitely changed since I started. Before, I always heard people say apprentices are just used to do the jobs nobody else wants to do, however, that has not been the case for me at all.
What skills have you learned since being with Metro Rod?
During my apprenticeship, I have learnt many skills within the drainage industry. Now I feel confident doing day to day drainage tasks. However, I've also learnt many more skills through my apprenticeship that are useful outside of my workplace.
How has it been working during COVID-19?
COVID has certainly made things different in terms of work and the working environment with social distancing and other measures being in place. However, I wouldn't say it has been any more difficult than in normal circumstances. This is because once all the correct COVID safety measures are put in place work can carry on as normal as possible.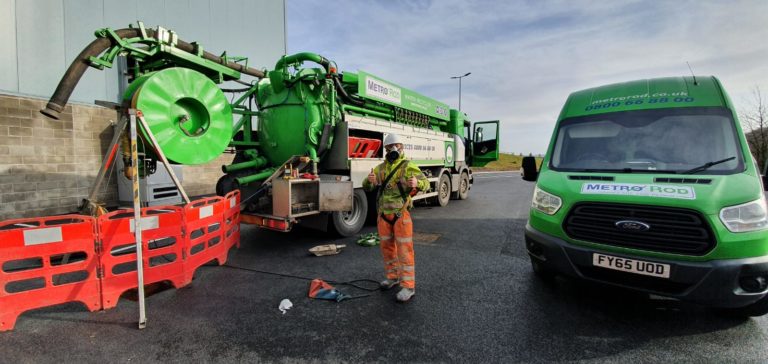 How do you find splitting your time between work and learning?
Obviously, as an apprentice, I am always working with another engineer at all times. This means when I am working I can learn continuously. At the start of my time here I was definitely taking a more hands-off approach. The engineers I worked with taught me everything I needed to know about the drainage industry. I spent my first few months learning from watching others. However, now I find myself being a lot more hands-on and completing more and more tasks day by day and finding them progressively easier.
How do you feel about coming to the end of your apprenticeship in September and becoming a general assistant for a year?
I am very excited to move on to the next chapter of my journey here for many reasons. Mainly because I can then continue to improve as a worker and expand my knowledge of the drainage industry. I see this as a start to a career at Metro Rod. I hope to become one of the most experienced and knowledgeable engineers in the company.
Do you plan on upskilling in your future with Metro Rod?
In the future, I would be open to learning all different aspects of drainage. Whether that be tanker/recycler work and even the camera van side of things. All of the various upskilled work involves things in which I am interested in expanding my knowledge in.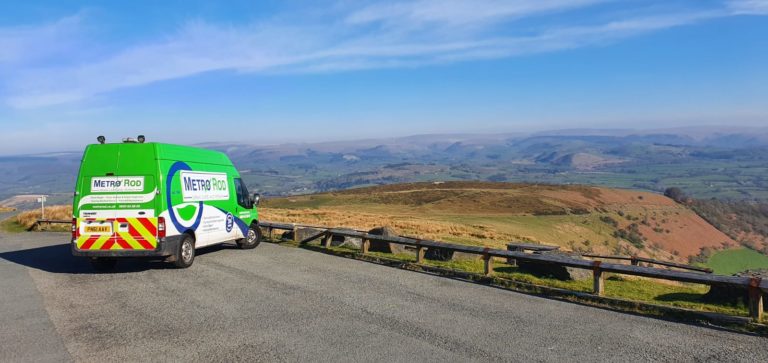 Are you in need of reliable and efficient drainage or plumbing solution? Metro Rod Newport, Hereford, and Gloucester can help you and your businesses or home with our services
Call us on; 01495 305578
Visit our websites; Newport and Hereford or Gloucester
Email Us; Newportand[email protected]
Find Us On; Twitter or Facebook or LinkedIn
Metro Rod Newport, Hereford and Gloucester are available 24/7 where we are able to deal with multiple types of drainage problems and issues including:
Unblocking drains
Gutter cleaning
Drain clearing
CCTV drain survey
Septic tank pumping
Vacuum tank maintenance