We are fully committed to servicing all customers in the current circumstances. Our engineers are working hard 24/7 to support all domestic and commercial customers.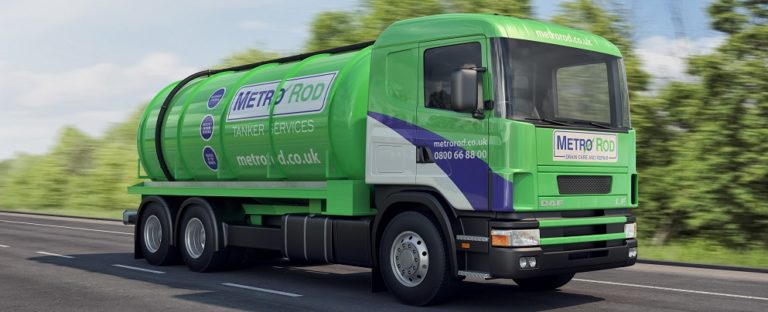 Metro Rod Cumbria are industry-leading experts in Septic Tank Emptying, covering a wide range of areas including Carlisle, Dumfries, Lancaster & all of the towns and villages in between!
What is a Septic Tank?
A septic tank is an underground chamber made of concrete, fibreglass, or plastic through which domestic wastewater flows for basic treatment. Settling and anaerobic processes reduce solids and organics, but the treatment efficiency is only moderate. Septic tank systems are a type of simple onsite sewage facility.
They can be used in areas that are not connected to a sewerage system, such as rural areas. The treated liquid effluent is commonly disposed in a septic drain field, which provides further treatment.
Septic Tank Emptying
Metro Rod Cumbria recommend that your septic tank is regularly maintained and emptied. Like any system, a septic system requires maintenance. Septic tank emptying is often the responsibility of the resident or property owner. They are often left untouched until problems of smell or blockage arise.
It is extremely important that you remove sludge in your septic tank before it is full to its maximum capacity. This can be too late to avoid the soak away blocking and resulting in additional and often expensive works.
Manufacturers recommend that septic tanks are emptied at regular intervals, although this will depend on the design capacity and use. A well-designed system can have capacity such that maintenance intervals can be up to 12 months, this will reduce significantly if more people live in a property that the system was designed for.
Septic Tank Cleaning
If required or asked to do so, we will even clean your septic tank, making sure that everything is in full working order and that no potential problems will arise in the near future. It may also be worth finding out more information on our pre-planned maintenance service where we can schedule in the emptying of your septic tank months in advance meaning that you don't have to worry about getting in touch every time you need us.
What happens if you don't empty your septic tank regularly?
Failing to empty your septic tank when it's required can lead to a number of different problems:
Sewer Blockages
Gurgling Pipes
Toilets Take Longer To Flush
Bad Smells
Waste Pooling Above The Soak Away Field
If you are interested in getting some further information on Septic Tank Emptying/Cleaning please don't hesitate to contact us!
Metro Rod Cumbria love to keep up to date with all of our clients, old & new via our social media accounts so remember to give us a follow!