We are fully committed to servicing all customers in the current circumstances. Our engineers are working hard 24/7 to support all domestic and commercial customers.
Are you aware of the new 2020 Septic Tank Regulations? Is your Septic Tank compliant with the new legislation?
For many years now, the Environment Agency, businesses, and individuals have been making a huge effort to reduce the amount of water pollution and one big cause of water pollution is caused by incorrectly installed/maintained septic tanks. We, at Metro Rod, are trying our best to reduce water pollution across Barnsley, Rotherham, Doncaster and Sheffield.
It's crucially important as a landowner/property owner that your drainage system abides by the change in the septic tank legislation. If you're unsure about what this change means to you then read our guide below.
"What is a Septic Tank?"
A Septic Tanks purpose is to hold wastewater until the solids settle at the bottom and oil/grease floats to the top. Therefore, Septic Tanks require emptying by a professional such as Metro Rod.
The New Septic Tank Regulations 2020 have been implemented to help fix the problem of water pollution. Subsequently, if your discharge causes pollution, then the Environment Agency may take enforcement action against you so it's important that your Septic Tank is installed and maintained correctly.
New Septic Tank Regulations 2020
Use the correct treatment system
If you're unsure what treatment system you require, call the specialists on 01302 772464.
The treatment system must meet the right British Standard
Septic tanks:  BS EN 12566-1
Drainage field: BS 6297:2007
"How do I know if my Tank has met the British Standard?"
It should have a CE mark on it
The manual or other documents it came with should include a certificate of compliance with a British Standard.
It will be listed on the British Waters List of approval
If you're unsure, ask the company that installed your equipment to confirm whether it complies with the new British Standard.
All treatment systems must have the correct capacity
If you install a new septic tank, make sure it meets your sizing requirements. When the approved contractor installs your system, it must be installed in line with the manufacturers' specifications.
Empty and maintain your Septic Tank
All sludge should be removed from your septic tank at least once a year or at the intervals recommended by the manufacturer. Our tanker driver holds a company waste carrier certificate so we're able to remove waste whilst adhering to the new Septic Tank Regulations.
Repair/Replace if it's not in working order
Faults to look out for:
Leaks, cracks in wall or pipes, blocked pipes, sewage smells, a failed motor/pump/electrical supply.
Selling your Property
If you sell a property with a Septic Tank installed, you must ensure all documentation and details of the septic tank are transferred to the new owners.
"What shall I do if I want to stop using my Septic Tank?"
If you are planning on stopping using your system, make sure it's properly decommissioned. Therefore, you must remove any waste which could cause pollution. If you're unsure, contact Metro Rod South Yorkshire who will be able to treat your treatment system properly.
How can Metro Rod South Yorkshire help across Barnsley, Rotherham, Doncaster and Sheffield?
For advice on the New Regulations 2020, contact us and arrange a FREE site visit. Metro Rod South Yorkshire covers the whole of Barnsley, Rotherham, Doncaster and Sheffield, domestic and also commercial properties maintain a healthy drainage system as well as abiding by the new regulations.
As you've probably seen across our Social Media, we've recently invested in our very own, state of the art, TANKER coupled with our skilled engineers, they're the ultimate dream team! So far, our tanker has rescued many people in drainage emergencies across Barnsley, Rotherham, Doncaster and Sheffield.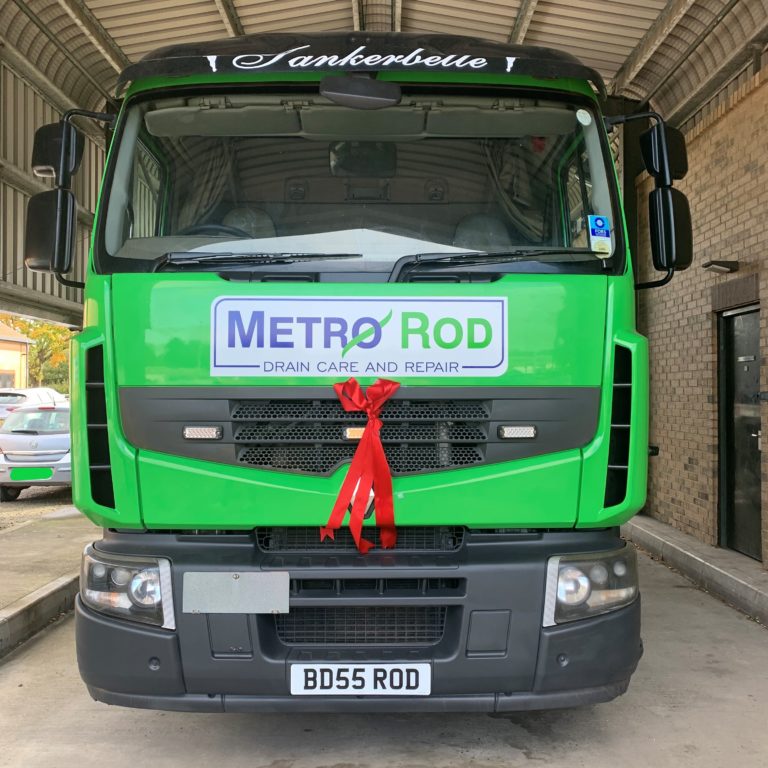 Metro Rod Barnsley, Rotherham, Doncaster and Sheffield
Visit: https://www.metrorod.co.uk/local/sheffield/
Call us on 0808 208 2655
Email: [email protected]
Leave Us Feedback