We are fully committed to servicing all customers in the current circumstances. Our engineers are working hard 24/7 to support all domestic and commercial customers.
Too often drains are approached with an 'out of sight, out of mind' attitude, until its too late and the damage is done.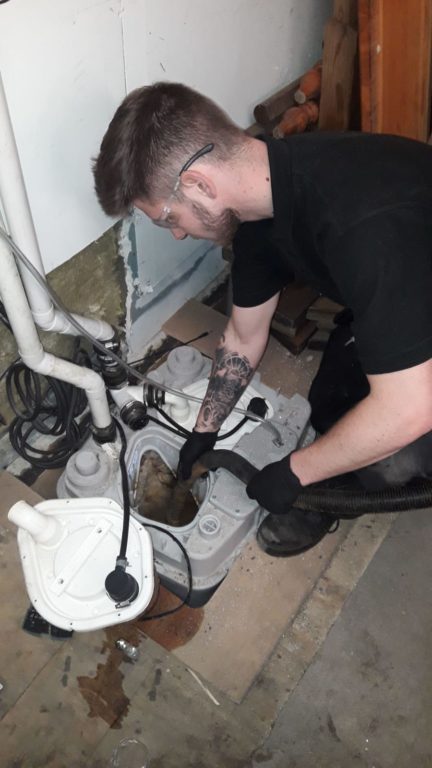 At Metro Rod North London we see a blocked drain nearly everyday so have written this guide so that you will be able to spot when something is wrong in your drains before it is too late. By spotting a problem early on it will be easier and cheaper to fix, instead of waiting and the problem getting worse.
Bad smells
Bad smells are always a sign that something is wrong with your drainage system. It could mean there's a blocked drain or in more serious cases, potentially a broken sewer pipe. Blockages in your drains are normally made up of waste from sinks and toilet, such as food waste, wet wipes and solidified fats. So it is no surprise that after a period of time these blockages will start to smell which is never pleasant. 
Slow draining sinks, showers, bathtubs
If you find when you pull the plug out of the bath or sink and the water is taking a long time to drain away then chances are you have a blocked drain somewhere in your drainage system. The same is true if when showering the water is pooling in the shower and not draining away as normal.
Overtime it is normal for there to be a scale build up in your pipes which make your pipes narrower making it harder for water to drain away. This buildup is worsened when things like food and hair are washed down the drain, as they catch and create blockages. 
Rising toilet water
It can be very unnerving to see your toilet water get higher and higher with each flush, especially if it stops flushing away the waste properly. This is a clear sign that something is wrong and your waste pipes have become blocked. This is quite common as people often flush things like wet wipes, cotton wool and sanitary products which are insoluble and stop the flow of water by causing blockages. 
To help prevent this only flush the 3 Ps – Poo, Pee and toilet Paper.
Metro Rod North London offer services across Tottenham, Highbury, Hamstead, Barnet, Enfield and surrounding areas. Dealing with blocked drains, drain repair, CCTV surveys and septic tank maintenance. We believe in simple things and make sure we follow them through; available 24/7, professional, value for money service during and after the job and peace of mind in the fact that all our engineers are highly trained, DBS checked and fully insured.
Make sure you get in touch with us through any of the following:
Enquire through our website: click here
Get in touch with us via email: [email protected]
Connect with us on LinkedIn: click here
Call us on 0808 208 2634
We any drainage needs, we are the drainage experts. We look forward to hearing from you soon!