We are fully committed to servicing all customers in the current circumstances. Our engineers are working hard 24/7 to support all domestic and commercial customers.
Blocked outside drains are common over winter and autumn due to all the debris around, so it's good to know how to unblock them.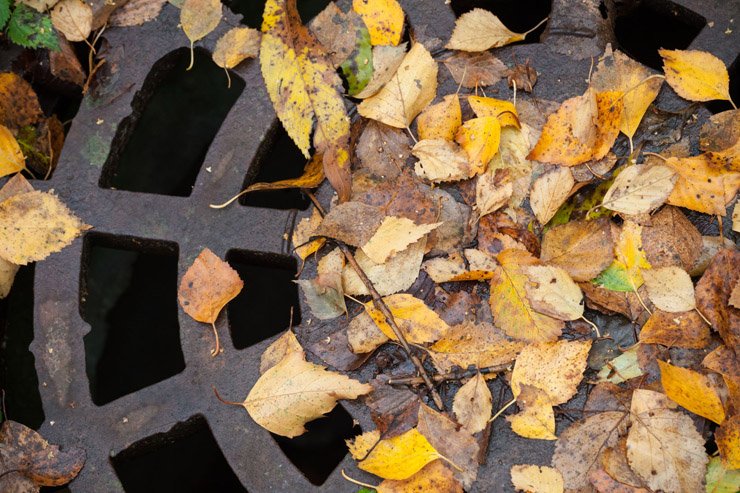 Outside drains can fill up with debris and gunk which causes them to become blocked. It can be frustrating, especially in the wet weather when we depend on them to be draining well. When blocked it can lead to flooding, bad smells and could lead to damage within the drainage system. There are a few steps you can take to unblock an outside drain and get them flowing again. 
Step 1: Assess The Problem 
You need to assess the problem by accessing your drain however possible. This might involve removing the drain cover, you might need a screwdriver for this. Once you have access take a look and see what is causing the blockage. Is it just debris and gunk? Or is something tougher. If you think you can unblock the outside drain then continue with the next steps, if not contact Metro Rod.
Step 2: Collect The Tools Necessary
To unblock an outside drain you will need a couple of things. The most critical is a drainage rod. It will help break up and push through the blockage to get things flowing again. 
You'll also want some protective clothing, waterproofs and long rubber gloves are always good. You might want to wear goggles and a face mask if the blockage is near the surface, in case any of the dirty sewage water splashes back at you. 
You'll also need a bucket and hosepipe to help clear up.
 Step 3: Remove Any Blockages
If you can see the blockage, reach in and pull out any of the debris that you can. This is the easiest way to unblock and outside drain. It might be horrible at the time but it will be a big help. Remove every bit of debris you can as this will make it easier for the following steps. 
Step 4: Clear The Blockage 
Using drainage rods if you have them, flush the blockage through. The narrow metal should slide through the drain helping to break up what is clogging the drain. Move the rods around a bit, it might take a while if you have a particularly stubborn blockage, so be patient. Keep plunging until it starts to feel easier, this is an indicator it is working. 
Step 5: Clean Up The Extra Debris
Once you've got the drain back flowing again, it's worthwhile to clear up the area to help prevent it from happening again. The cleaner you get your drains the longer it will be before you have to do this again.
Metro Rod Mid Wales offer services from dealing with blocked drains, drain repair, CCTV surveys and septic tank maintenance. We believe in simple things and make sure we follow them through; available 24/7, professional, value for money service during and after the job and peace of mind in the fact that all our engineers are highly trained, DBS checked and fully insured.
Make sure you get in touch with us through any of the following:
Enquire through our website: https://www.metrorod.co.uk/local/mid-wales/
Get in touch with us via email: [email protected] 
Call us on 01938 554 050
We any drainage needs, we are the drainage experts. We look forward to hearing from you soon!