We are fully committed to servicing all customers in the current circumstances. Our engineers are working hard 24/7 to support all domestic and commercial customers.
With it being Halloween today we thought it would make sense to get into the spirit and tell you about some of the scary things that have been found in drains.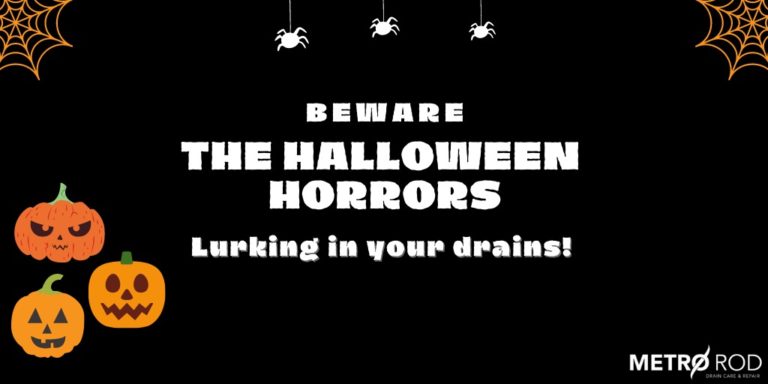 We see a lot of problems with drains everyday and while most of them turn out to have pretty common causes, drains have been known to hold quite a few weird and wonderful surprises. 
Half a Mini Car
In 2014 half of a vintage Mini car was found discarded in a London Sewer, now Minis are known for being small compact cars, but we never thought they would be small enough to get into a sewer drain. We wonder who even put the car down there in the first place. 
An American Civil War Cannonball
This wasn't found in the UK, but in Indiana USA, a Civil War Cannonball was found in an underground sewer. It was found during a cleaning out of the pipes and is assumed to have been fired by a Union Gunboat during a conflict with the Confederates over a Cotton Mill. It is now in a local museum and shows how important drain work can be!
People Found Living In Sewers
Las Vegas, the city where you can probably find just about anything, including people living in sewers. Part of the Las Vegas sewers have been turned into an underground home for around 1000 people. The homeless community that are now living there have certainly made a home for themselves, collecting unwanted furniture to create their own way of life.
Piranhas Found In Midlands Sewer
Severn Trent Water found a number of large piranha fish I the sewers of Shropshire, in what appears to be a resident flushing the dead fish down the toilet. It was discovered after a member of the public reported a strong fishy smell coming from the drain. Considering the fish was about 10 inches long its quite surprising it was even able to get down the drains.
While all of these surprising blockages are very rare to come across, you can never be too careful and if you find yourself with a blocked drain and don't know what to do or you just can't get rid of it then don't worry. Metro Rod Aberdeen have a team of highly capable engineers who will be able to diagnose the problem in your drains and solve it for you.
Metro Rod Aberdeen offer services from dealing with blocked drains, drain repair, CCTV surveys and septic tank maintenance. We believe in simple things and make sure we follow them through; available 24/7, professional, value for money service during and after the job and peace of mind in the fact that all our engineers are highly trained, DBS checked and fully insured.
Make sure you get in touch with us through any of the following:
Enquire through our website: https://www.metrorod.co.uk/local/aberdeen/ 
Get in touch with us via email: [email protected] 
Call us on 01358 723731
We any drainage needs, we are the drainage experts. We look forward to hearing from you soon!