We are fully committed to servicing all customers in the current circumstances. Our engineers are working hard 24/7 to support all domestic and commercial customers.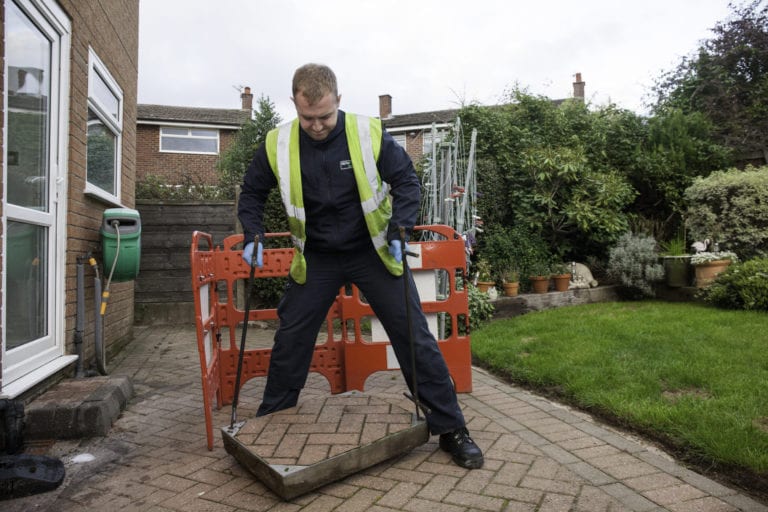 At Metro Rod we offer a number of drain care services to householders and businesses in Swindon and all other areas across Wiltshire, Berkshire and the Thames Valley . Whether you are in Swindon, Reading, Slough, Newbury, Marlow, Henley, Windsor, Ascot, Bracknell or any other part of the region you can rely on our team of drainage engineers to support with :
Maintenance cleans of site drainage for Property Managers and Facilities Managers
CCTV drain survey
Drain repair where pipes are found to be collapsed or damaged
Tanker services
Gutter cleaning
But there is no getting away from the fact that the thing we do the most is clear blocked drains. This is the primary reason why we are called upon, initially, by customers. After all the key thing about a drain is that it should, err, drain and any blockage will immediately cause problems which need to be dealt with as quickly as humanly possible.
WHAT CAUSES BLOCKED DRAINS ?
Autumn leaves : Take special care to keep drain grates and gullies clear of foliage to ensure the smooth flow of water. Unless cleared away leaves will inevitably clog drains, surface channel drains and gutters
Toiletries :   Only toilet paper will break down in a flush – and even too much of that can be damaging. Things such as sanitary towels and wet-wipes will cling together in your drainage pipes and provide a ready foundation for other things to attach themselves onto and block your toilet drain.
Grease and fat :  Pouring excessive amounts of fat and grease down the kitchen sink  give drainpipes an unhealthy coating which then easily clings to other debris passing down the system causing an eventual blockage. "Fat bergs" can reach huge sizes if not cleared and can cause serious blockages, even in mainline sewers with large diameters.
Hair : A single hair is not a problem for your drains by, for instance, an entire family or workforce can produce a large volume of hair in a relatively short space of time.iA ball of hair is a very effective way of slowing down the draining of water.
Foreign objects: From cat litter to mobile phones, from teddy bears to discarded clothing, from builder's debris to garden waste…our drainage engineers have seen just about everything blocking Reading's drains. It really is best not to use drains as a means of general waste disposal !!
More drastically, a blocked drain could be being caused by a collapsed underground pipe. If left ignored this would quickly become a much bigger problem which left untreated could seriously damage your property and escalate in costs to repair.
TELL-TALE PROBLEM SIGNS OF A BLOCKED DRAIN are likely to include some, or all, of :
Sulphurous smells which indicates trapped and rotting elements
Slow draining sinks
High rising sinks or toilets which may overflow
Gurgling toilets, sinks or showers
Flooding and seepage from manholes
Blocked drains, left untreated, can produce foul smells and become highly unpleasant to live with. Business can be disrupted, even closed down temporarily due to the impact on customers and employees. Leaving a drain blocked over a long period of time can also result in structural damage to your property through leaking water but DON'T WORRY if you have a blocked drain in Swindon or any surrounding area in the Thames Valley/M4 corridor
DON'T STRESS ABOUT A BLOCKED DRAIN : SIMPLY  CONTACT METRO ROD SWINDON FOR QUICK AND EFFECTIVE DRAIN UNBLOCKING
We will be able to identify the problem by examining the water level, the colour of the waste water and, if necessary, by examining your drains using CCTV drain survey technology. Clearance of your blockage is likely to  involve use of powerful high pressure water jetting equipment to ensure that not only is the blockage removed but also that your site drains are genuinely clear and free-flowing ..like this one !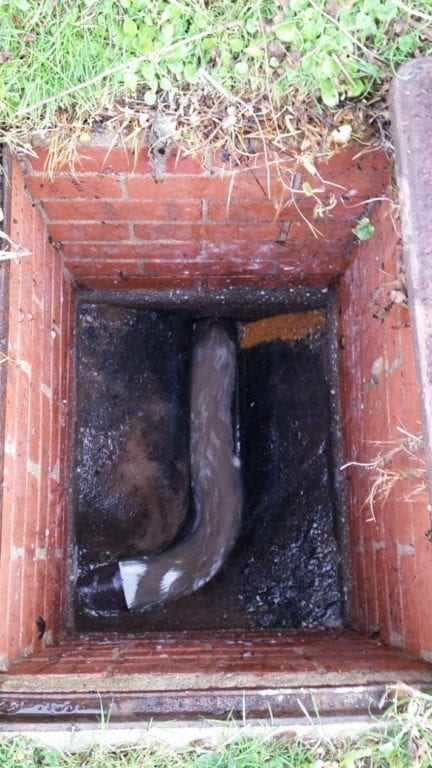 Contact Metro Rod Swindon today by :
Calling us on 0118 950 4477
Going to www.metrorod.co.uk/local/reading/
Emailing us at [email protected]
Connecting with Andrew, our Managing Director on LinkedIn