We are fully committed to servicing all customers in the current circumstances. Our engineers are working hard 24/7 to support all domestic and commercial customers.
This December Metro Rod Stoke want to remind you that we are always open and on call 24/7, and even in the current circumstances this isn't changing.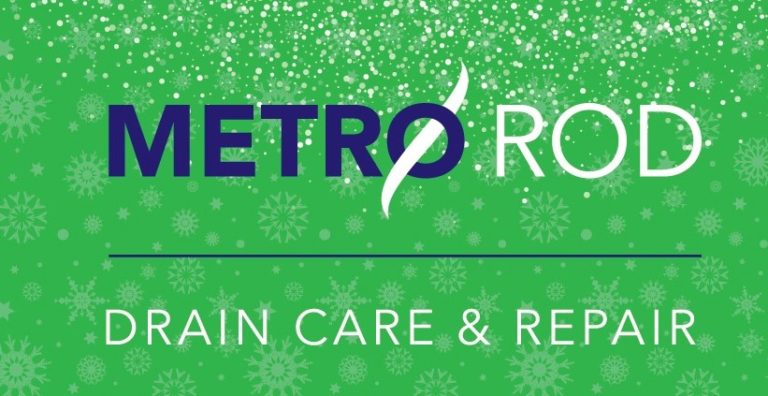 Whilst Christmas and New Year are shaping up to look a lot different compared to previous years, we want to help make it go as well as possible for you. By continuing to stay open 24/7 we will be ready to help you with any drain emergency that may crop up. 
Winter is a time of year when a lot can go wrong with your drains so it is important you know the risks and common problems drains face so you can prepare for them. Due to the colder temperatures, wetter weather and increase in usage our drains come under more stress which can leave them damaged. Metro Rod Stoke are here to point out the common problems we see over winter and what you can do to make sure they don't ruin your Christmas. 
How to Avoid the Common Problems
One of the highlights for many over Christmas is the food, the turkey and all the trimmings. This sort of food does produce a lot fat and grease and when disposed of down the drain can lead to problems. The liquid fat and grease after cooking is often poured away down the sink and then as it cools in the pipes, it solidifies into a solid mass. This ends up blocking the flow of water from your sink and you now have an annoying blocked sink to deal with. We say it is always better to allow the fat and grease to cool first and then scrape it into the bin.
Pipes freezing in the cold weather – as the temperatures drop your pipes and the water in them are likely to freeze and than expand. They could then crack and create leaks which will become a problem when the ice starts to thaw and melt. To help prevent this happening you could buy insulation from a DIY shop to cover the exposed pipes. Alternatively keeping the heating on a low temperature constantly will help keep them from freezing.
Keep your drains and gutters free from leaves and debris to ensure they stay draining properly. Metro Rod Stoke offer Gutter VACs which completely clears out your property's gutter to keep them draining properly to prevent flooding.
Since we are still in the middle of the pandemic are main priority is keeping our customers safe. Our engineers will always be wearing full PPE, following the governments rules on social distancing as well as thoroughly cleaning any surfaces they come into contact with.
Metro Rod Stoke offers services across Stoke-On-Trent, Stafford, Wolverhampton & Worcester, from dealing with blocked drains, drain repair, CCTV surveys and septic tank maintenance. We believe in simple things and make sure we follow them through; available 24/7, professional, value for money service during and after the job and peace of mind in the fact that all our engineers are highly trained, DBS checked and fully insured.
Make sure you get in touch with us through any of the following:
Enquire through our website: click here
Get in touch with us via email: [email protected]
Connect with us on LinkedIn: click here
Call us on 0808 208 2658
Handling all your drainage needs, we are the drainage experts. We look forward to hearing from you soon!