We are fully committed to servicing all customers in the current circumstances. Our engineers are working hard 24/7 to support all domestic and commercial customers.
Metro Rod West Yorkshire Answer Your Frequent Questions About Drainage.
When it comes to blocked drains and drain maintenance, Metro Rod West Yorkshire are your local drainage company providing expert drainage services 24-hours a day, 365 days a year! 
 Metro Rod West Yorkshire covers Huddersfield, Bradford, Leeds and Wakefield and surrounding areas. Our engineers are the most professional, trusted specialists around and are often asked various questions regarding blocked drains. Whether it is gutter cleaning to pre-planned maintenance, you can find Metro Rod West Yorkshire answers below to the top 5 questions:
How do I know if I have blocked drains?
Blocked drains are a nightmare. Blocked drains can cause so much stress and high unwanted costs, so it's best to spot it as early as possible to prevent further damage. There are multiple early signs of a blocked drain that can prevent such damage to any pipes, drains or general surroundings. Below, Metro Rod West Yorkshire has put a list together of possible signs associated with blocked drains:

Smelly Drains:

Blocked drains can give off very unpleasant odours. Smelly drains can be caused by blockages created by food debris. With the food slowly decomposing it creates noticeable bad smelly drains which can seem even worse when the taps are turned on.

Slow Drainage:

Blocked drains can slow any passing water through pipes. The water must make its way around the blockage or filter through it to pass. If your water is draining slowly, it is likely you have blocked drains.

Raised Water Levels:

If you have a blocked toilet, the easiest way to detect a blockage is if the water rises higher than normal when you flush the toilet. If the water rises extremely higher, this could be more serious than just a simple blocked drain.

Strange Sounds: If you can hear 'gurgling sounds' from your drains, this could also be a sign of blocked drains. The gurgling sound is created from trapped air in the drain that is escaping when you run water.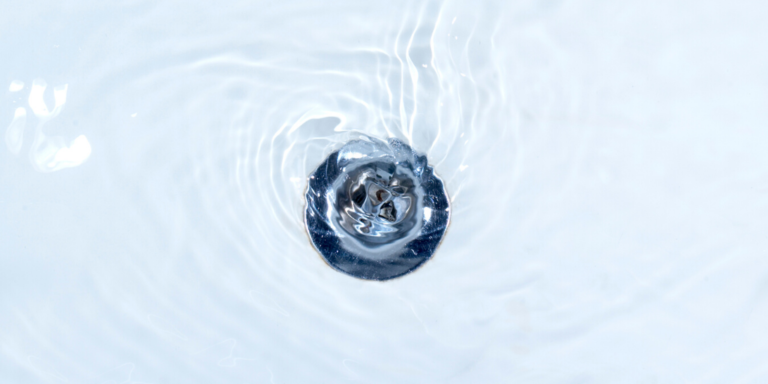 What if the engineer doesn't know what is causing the drainage issue?
Unfortunately, a high percentage of your drains are not visible, this can make it difficult for our engineers to find the problem if the issue is not obvious. A CCTV drain survey allows Metro Rod West Yorkshire's engineers to take a closer look at your drainage system. A CCTV drain survey can accurately diagnose any underlying issues, which is critical for cost-effective maintenance. Metro Rod West Yorkshire is industry-leading experts in CCTV Surveys, with innovative technologies. The iTouch Live CCTV System, for example, allows us to provide completely transparent and virtual, real-time reports directly to you. Using iTouch Live, the data collected from the site is streamed in real-time to the local office for processing. In most cases, your inspection report has already progressed to the next step before our engineer has finished packing up his tools. With geography no longer a factor, our team can ensure that even the most complex of cases is analysed efficiently. All of this means that Metro Rod West Yorkshire can conclude each of your inspection reports far more quickly than before, allowing us to closely evaluate the problem and report back to you on the most effective solutions to your problem. Each report can be delivered instantly through our live web portal, or should you prefer, we can still place a printed copy and a DVD in the post to you.
As an alternative to the iTouch Live CCTV survey inspection, Metro Rod West Yorkshire also offers reports using the traditional WINCAN reporting software.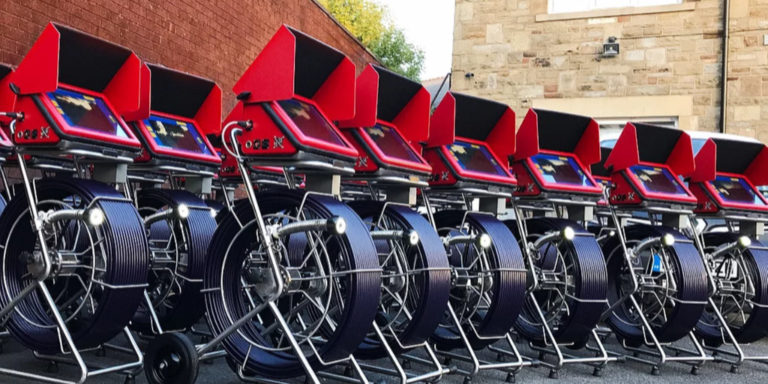 Why is my toilet overflowing?
If you have a blocked toilet it is likely that the toilet will overflow. The higher the water seems, the more extreme the situation could be and could be more serious than just a simple blocked drain. Metro Rod West Yorkshire has put together a short article on how to unblock a blocked toilet here.
Whether you decide to tackle toilet unblocking yourself or call Metro Rod West Yorkshire, we understand this will depend on time, cost and urgency. If you try to solve the problem yourself but find you still have a blocked toilet that just won't go away, give us a call and we will send one of our engineers out to you right away.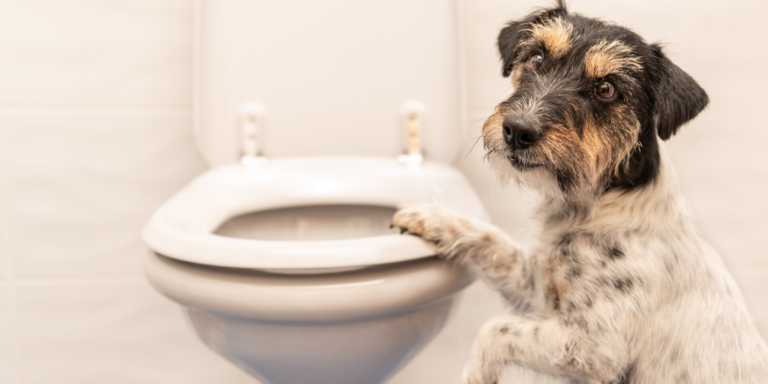 Why is there waste coming up from my drains?
Metro Rod West Yorkshire doesn't like waste emerging from our sinks so we know you don't, residential or commercial, the site is horrifying. Usually, blocked sinks are caused by FOG: Fats, oils and grease. Nearly half a million tonnes of FOG enters the UK sewerage system every year and cause blocked drains. Our engineers at Metro Rod West Yorkshire have seen that grease sticks to the walls of our pipes and builds up with non-biodegradable objects like baby wipes, eventually leading to blocked drains. Fats and oils then damage wastewater equipment which generates costly repairs. If FOG reaches a natural watercourse, they can cause damage to the environment. This could mean a blocked sink in your commercial kitchen – imagine that happening at your busiest time of the day, lunch hour? Oh no!
Our tips for you:
Residential – Use a fat trap (a lined, disposable container) to pour your waste grease and fats into. Or keep a kitchen caddy for food waste – it's healthy for your drains and pipes as well as the planet!
Commercial – Install a new grease trap in your kitchen or if you already have one, replace or maintain this efficiently. Grease Traps are designed to intercept FOG and solids before they enter a wastewater system.
Metro Rod West Yorkshire can install a brand-new grease trap or replace an old grease trap. This will help prevent blocked drains and protect your pipes.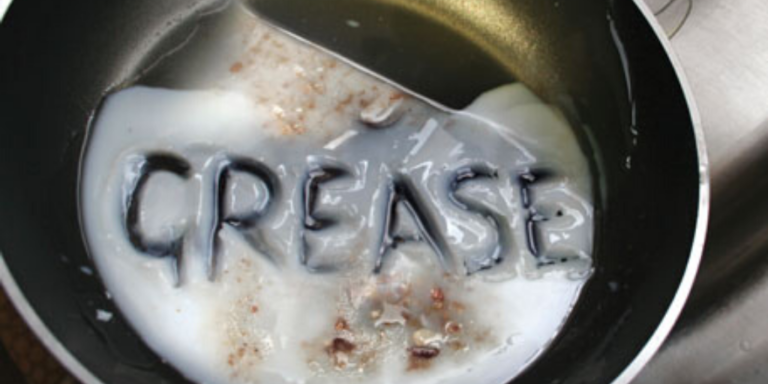 How do I prevent my drains getting blocked?
There are very simple ways of protecting your pipes and preventing blocked drains. Metro Rod West Yorkshire advises simple steps such as using a plug hole strainer and removing food waste from plates before washing.
Yorkshire Water is currently running a campaign giving out 'anti-blockage packs' to help protect your pipes and blocked drains. They include a box of bags, FabLittleBag, a hair catcher and a GunkPot with a scraper and sink strainer: Get yours here.
Yorkshire Water has also provided Do's and Don'ts that we agree with:
Bin it, don't block it!
Toilets are only designed to remove human waste and toilet roll. You can buy wipes that say they're 'flushable' on the packaging, but most people don't realise they can actually take years to break down and are a major cause of blocked pipes. Other items like sanitary products, condoms, cotton buds, nappies and hair can block your pipes too and could result in a flooded bathroom.
Keep sinks fat free!
Don't wash away leftover fat, oil and greasy sauces down your sink. It can solidify in your pipes like a block of lard, creating a blockage that stops wastewater draining away, meaning it could come back up through your plug hole.
Bin it for Yorkshire!
Let leftover fat, oil and grease cool, then pour into a suitable container and put it in the bin. Wipe pots and pans out with kitchen roll before washing up or placing in a dishwasher. Sink strainers are a great idea for catching stray greasy food scraps too.
? IT'S #QUIZ TIME! ?
Which of these is okay to pour down the sink?

A)Cooking Sauces
B)Cooking Oil
C)Leftover Cooking Fat
D)None of these

Cast your votes by picking one of the corresponding emojis below! #yorkshirewater #yorkshire #newyearseve pic.twitter.com/MFOvz3tJgI

— Yorkshire Water ? (@YorkshireWater) December 31, 2019
Metro Rod West Yorkshire provides a fast, reliable and professional drain care and repair service to all our customers and with the investment made in state of the art equipment in 2019 we have even more services to offer.
If you'd like more information on blocked drains or more, and you're in the Yorkshire area, visit the Metro Rod West Yorkshire page to get in touch with our friendly team.